Zoning Board of Adjustment discusses home additions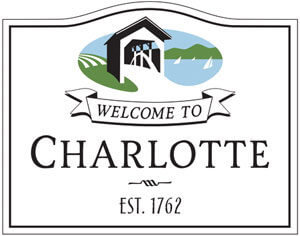 The Zoning Board of Adjustment met the evening of December 11 to discuss proposed additions to the homes of Jane and Gary Alsofrom and Sue and Nick Carter.
The Alsofroms originally proposed the construction of a storage shed to their camp at 760 North Shore Road but came back to the board with an eight-by-ten addition to their current home. Frank Tenney, a board member, mentioned that their new designs would warrant a design board meeting and that the ZBA could not close the hearing without its approval. Tenney also noted, "It's a nonconforming structure, which means in order to consider it we need to know the square footage, volume, and uses."
In addition that, Tenney reminded the Alsofroms that, "depending on the contour of the lake, it may be getting closer to the lake" and that setback measurements were required from the lake, neighbors and road in order to move forward. In the case of lakefront properties, making sure the structure is not too close to the shore is essential. Unable to make conclusive decisions, the board set its next discussion with the Alsofroms for February 26. Ending the conversation, Tenney noted, "This is a far cry from adding a shed."
Sue and Nick Carter brought their architect Steven Selin of selin + selin architecture in Shelburne to aid in their discussion. With a handout packet prepared, Selin approached the board with the Carters' proposal of two additions of 48 and 168 square feet to their lakefront home at 111 Hill's Point Road. In an overview, Selin provided necessary measurements and floor plans as he walked the board through the additions.
One topic of discussion was the windows. Tenney questioned how much glass they were planning on adding, to which they responded 60 feet. After the Carters inquired the reasoning behind the glass regulations, Tenney and the rest of the board explained that a lakefront property with massive windows could pose an issue for those on the lake. With the light reflecting onto the water, as well as light pollution, appropriate window coverage is essential. But, with under 30 percent of window coverage, the Carters do not have to worry.
Before closing the meeting, the Carters' neighbor, Mike Wool, commented, "The plan of their house and what they're doing is tasteful and not intrusive in any way." The board will announce its decision in January.
Lily Menk is from Charlotte and is a senior at Champlain Valley Union High School. She is working with The Charlotte News for her Grad Challenge project.