Around Town – June 14, 2019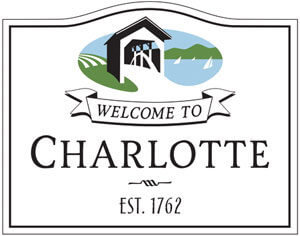 Congratulations to Oscar Williams of Charlotte, actor in a Tony Award winning movie four years ago, Fun Home, as he looked back on that performance through a correspondence with the Burlington Free Press. He and the author Alison Bechdel of Bolton, on whose autobiographical novel the movie was based, talked about the value of the Tony Awards and what the awards might mean for Hadestown, another Vermont product, whose musical score belongs to Addison County's Anais Mitchell. Oscar said that Fun Home brought him and the other cast members together as a family and the emotions created changed his life. He has been performing in this area at the Flynn Center, with Very Merry Theatre, even through a friend's Graduation Challenge at CVU High School, and this summer he will be developing his own Grad Challenge although though he will be but a junior in the fall. He also has done reading of works in New York City.
Sympathy is extended to family and friends of Shane Beal, who passed away May 23 at the age of 20. He was a student at the time of his death at the University of Toronto, College of St. Michael's, and he had just begun a summer job in Minnesota. Born in that state, Shane and his family moved to Charlotte when he was seven. He graduated from Charlotte Central School and CVU High School. He played drum kit in both schools' jazz and pit bands and was noted for his creative writing. He volunteered for Boys and Girls Club and worked at a soccer camp. His surviving family includes his brother Evan, sister Heidi and parents Lisa and Erik Beal of Charlotte. The family asks that,in lieu of flowers, donations in his memory be made to the National Audubon Society at https://action.audubon.org/donate/make-tribute-gift.
Sympathy is extended to family and friends of Reverend Ray Harwick of Shelburne who passed away May 13 at the age of 93. He lived in Charlotte before moving to Wake Robin where he has been a resident for 12 years. A pastor of numerous churches, he became involved in the Civil Rights movement and participated in many of the 1960s activities. He organized a bus trip from Reading, Pennsylvania, to the March on Washington in 1963. He later served on the board of Vermont Public Radio. A celebration of his life will be held at 2 p.m. on July 27 at the First Congregational Church, Burlington. The family asks that those wishing to recognize him do so through donations to Vermont Public Radio.
Sympathy is extended to family and friends of Charles Barry, Sr. of Essex Junction  who passed away on May 24 at the age of 76. Chuck worked for IBM for 34 years before retiring. His surviving family includes his son Charles Barry, Jr. and Charles' wife, Paula, of Charlotte as well as grandchildren Christopher Barry and his wife, Samantha, also of Charlotte. The family asks that, in lieu of flowers, donations be made in his name to the Essex Junction Firefighters Association, 2 Lincoln St., Essex Junction, VT 05452 or to the American Cancer Society at donate3.cancer.org.
Sympathy is extended to family and friends of Gabriel Rodriguez of Shelburne who passed away June 8 at the age of 45. A basketball coach at UVM and the school's Coordinator of Transfer Admissions, Gabe was married to Sara Wool who grew up in Charlotte. In addition to Sara, his surviving family includes in parents-in-law Michael and Martha Wool and the couples' children Macie and Will. The family asks that, in lieu of flowers, contributions to the following organizations be considered: McClure Miller Respite House, 3113 Roosevelt Highway, Colchester, VT 05446; Children's Miracle Network at UVM, Attn: Ali Waltien, Child Life Specialist, UVM Campus Children's School.