This team goes the distance. Won't you do the same?
[vc_row][vc_column][vc_column_text]I've lived in Charlotte for 28 years. For most of that time, I knew nothing about the people who got the local paper to our mailbox every couple of weeks.
Now, as president and publisher, I have a whole new appreciation for the hard work and commitment of the team that produces and distributes The Charlotte News, to say nothing of the finesse needed to manage our constantly updated website and Facebook. And don't forget about our weekly e-news blast (sign up on our website).
I would like to introduce you to this talented team and invite you to donate now to keep this community, nonprofit paper going strong. Make your tax-deductible gift now.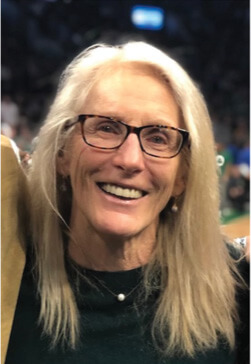 Katherine Arthaud
Katherine is a United Church of Christ minister, currently serving in Fairfax. For many years she was a guardian ad litem in the Chittenden Family Court.
She is an avid player of just about all racquet/paddle sports, has three dogs, loves Vermont and is part of a great book group here in Charlotte. She has three grown kids who grew up here. She also writes poetry and fiction, and much appreciates all who read her column in this paper. Katherine is a volunteer proofreader for the paper.
Anna Cyr
Anna has been our production manager for six years and has worked in the newspaper business for 30 years. She started out in her hometown of Cheyenne, Wyoming, where she worked for the local paper in advertising design, editorial page design and print production. After moving to Vermont, she worked for the Burlington Free Press, Seven Days and The Essex Reporter.
Anna is passionate about the role of the paper in this community and draws on her deep knowledge of the newspaper industry to inform her work. In her spare time, she enjoys movies, walks with her dog and cooking for her family.
Jim Fox
In 2015, Jim retired from the University of Vermont after 35 years in the departments of neurology and orthopedics. Five years ago, Jim and his wife Christa, a retired Charlotte Central School teacher, moved to Charlotte from Essex. They have two sons, James and Greg, and a daughter Jessica, as well as three grandchildren.
Jim enjoys skiing, gardening and being a part-time musician. He keeps busy stacking firewood, unstacking firewood, burning firewood, cleaning up the burned firewood and distributing The Charlotte News once a month.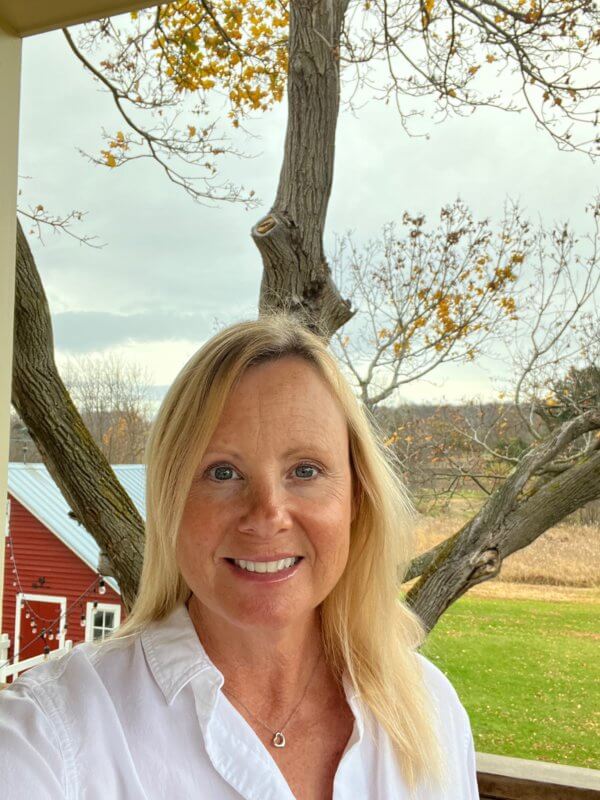 Christy Hagios
Christy Hagios has lived in Charlotte for 20 years and has family roots that go back much further. Her grandmother worked at the post office, and Christy lives in the house in which her father grew up.
She has been our ad manager for almost two years. It is her first step back into work after years of taking care of her three kids, two of whom are now in college with the third a CVU sophomore. Christy and her family are grateful for the flexibility of her position at the paper which allows her to travel with her family and spend time with her kids.
Susan Jones
Susan is our bookkeeper, has an MBA in public management and, over the years, has worked in various financial and operational capacities at the University of Vermont, the Lake Champlain Maritime Museum and Vermont Folklife. These days, she very much enjoys working at home for the first time in her life.
She has two daughters, both married to husbands named Ben, and each with two young children. In her spare time, Susan loves singing in a chorus and playing pickleball.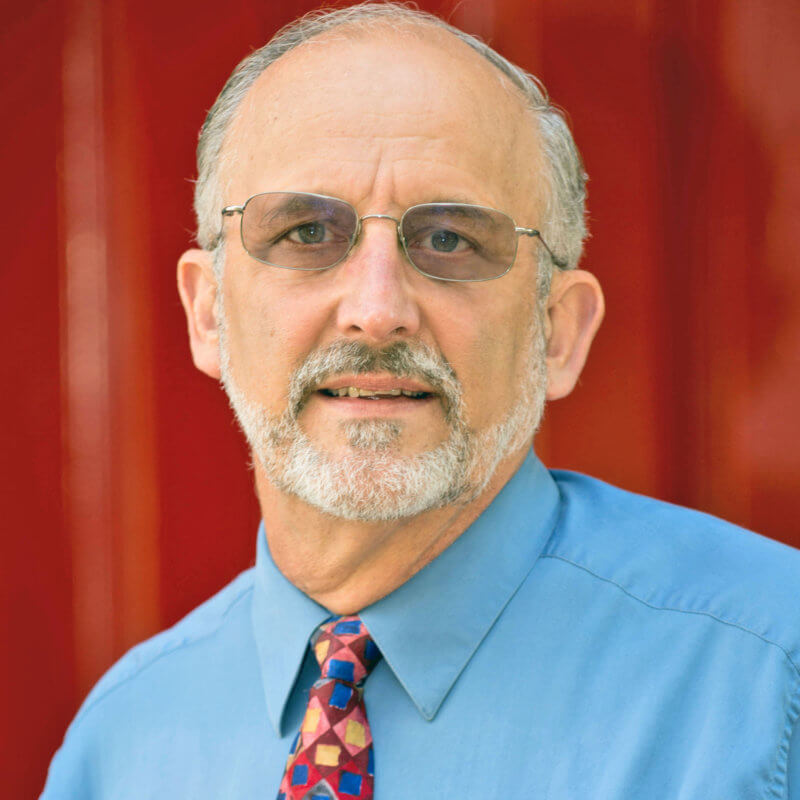 Scooter MacMillan
Several years ago, Scooter moved from Georgia to Vermont to be closer to his family, especially his two irresistible grandchildren.
In February, he joined The Charlotte News as our editor. He was already known to many of our readers as a reporter and assistant editor at the Vermont Community Newspaper Group which includes The Citizen. Earlier in his career, Scooter worked as a whitewater river guide on the Chattooga River in northeast Georgia and in the Grand Canyon, in nonprofit theater marketing, and as an editor, writing coach and reporter for several community and daily newspapers in North Carolina and Georgia.
At The Charlotte News, Scooter writes several stories for each edition of the paper and works with our community writers, production manager and proofreaders to make each edition of the paper interesting, informative and entertaining.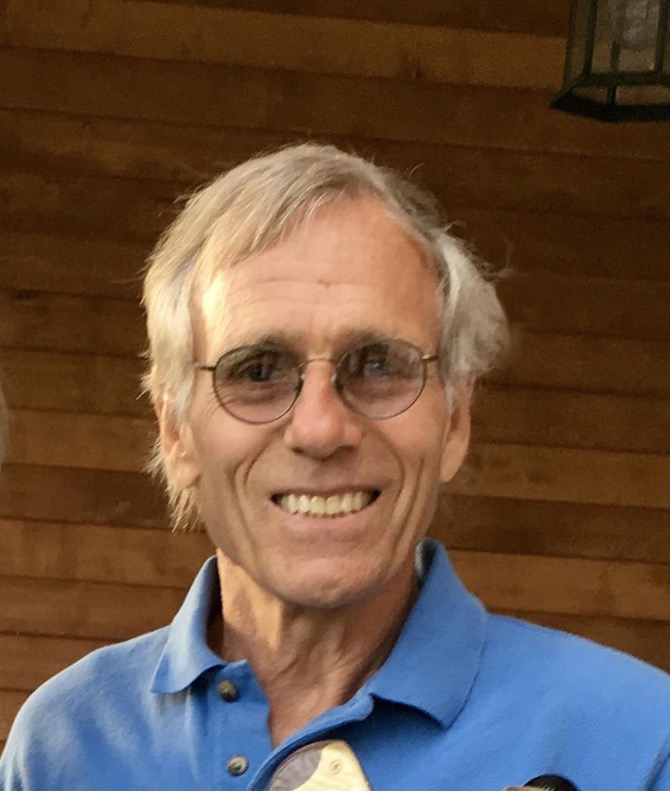 Tom Scatchard
Tom began his teaching career at Charlotte Central in 1975 as a second-grade teacher. Over the next 38 years he taught all grades from second to sixth and was joined at the school by kindergarten teacher and wife, Ebeth, and sons Brooke and Ross.
Upon retirement, Tom has stayed in the school loop by mentoring several students and editing the school newsletter for inclusion in The Charlotte News. Once a month, he delivers the paper to various businesses and drop-off locations in Charlotte, Shelburne and Hinesburg. In his spare time, Tom plays golf at the Charlotte Natural, a nine-hole course at his home, and enjoys hiking, bike riding and boating in Vermont and the Adirondacks.
Mike and Janet Yantachka
It has been 37 years since Mike and Janet moved to Charlotte. Mike is a retired software engineer, tax advisor and state representative. Janet enjoyed a 40-year career as a registered nurse. During their 52 years of marriage, they raised five children and are now the proud grandparents of nine grandchildren.
Mike and Janet share a love of reading, hiking and volunteering, and they work as a team proofreading The Charlotte News. They feel that living in Charlotte provides a wonderful connection to the beauty of nature and the surrounding landscape as well as to the Charlotte community.
In addition to these individuals, I want to recognize our community writers and freelancers:
Our community writers: Katherine Arthaud, Margo Bartsch, Elizabeth Bassett, Bradley Carleton, Dan Cole, Nicole Conley for the Recreation Commission, Maj Eisinger for the Food Shelf, Linda Hamilton for the Grange, Peter Joslin, Mary Landon, Susan Ohanian, Charlie Pughe for the Planning Commission, Jay Strausser, Tom Scatchard, Joan Weed, Margaret Woodruff for the Library, Lori York for the Senior Center, and all those who contribute an occasional story.
Our freelancers: Steve Goldstein, Phyl Newbeck, Juliann Phelps and Brett Yates.
It may be a tired old saying, but it's true: It takes a village. And we are mighty proud of ours. Right now, our town is challenged to step up and support this newspaper on the eve of its 65th anniversary. The Charlotte News has been awarded its third straight NewsMatch challenge grant of $15,000.
This means that your donation of any amount right now is doubled, up to $1,000.
But there's a catch. To receive the funds from NewsMatch, we first have to raise $15,000 from you, our readers. We've done it before and I know we can do it again —with your help.
Make your tax-deductible gift on our secure website or send your check to The Charlotte News, P.O. Box 251, Charlotte VT 05445.
Thank you for considering this request. Thanks to those who have already made a year-end gift. And a big thank you to our wonderful volunteers, employees and writers, for all you do at The Charlotte News and for this community.[/vc_column_text][/vc_column][/vc_row]