Edd Merritt, contributor
Football, soccer and cross country running are all in play as the fall sports season begins.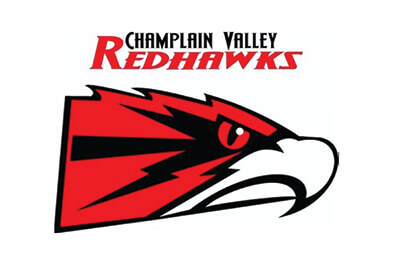 Football looks like its old self, instead of the touch ball that it was the last time it hit the gridiron. Quarterback Max Desito threw four TD passes as the Redhawks topped the bi-school Burlington/South Burlington Seahorses 35 to 14. Aidan Miller caught two TD passes for a first-quarter 14 to 0 lead that expanded to 21 to 7 by halftime. Jack Summer, Alex Provost and Angelos Carroll caught or ran for TDs, and CVU's defense held the Seahorses at bay for the rest of the game.
Skyler Kingsbury and Chloe Pecor each hit the net twice for the women's soccer team as the Redhawks topped Mount Anthony 6 to 1 on Saturday. Anna Morton and Zoe Zoller set up two goals apiece with their assists.
On the men's pitch, CVU shut out Burr and Burton 3 to 0 on goals by Holden Batchelder, Thomas Roberts and Sam Dennison. Tyler Wuthrich, Diego Robinson and Fritz Wetzel assisted.
Also on Saturday, the Essex Invitational held at the Tree Farm course saw CVU's cross country teams finish second among the men and third among women. Redhawk Matthew Servin topped the men's individual runners with Kai Hillier running eighth. Alice Kridell was the sixth-place finisher among women.
Men's volleyball and golf teams were both victorious in their opening contests. The volley ballers spiked South Burlington 3 to 1, while the golf team found the Champlain Country Club course comfortable enough for them to top Colchester, Rice and BFA. Zach Vincent's 40 was the low individual score.