Charlotte welcomes new ZA Wendy Pelletier
Following years of turnover in the ZA office, Pelletier says she's in it for the long haul.
Zoning Administrator Wendy Pelletier had only just settled into her new role when she faced what she called her biggest job challenge so far: side effects from her second COVID-19 vaccine.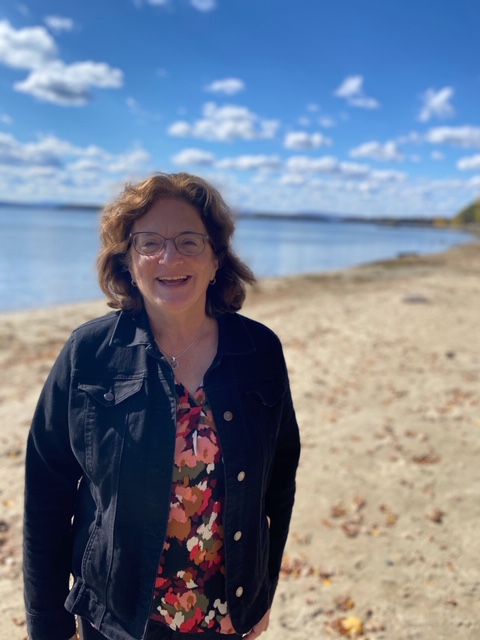 "It really made me sick," said Pelletier, who lives with her husband in Essex. "I was willing to write off two days [of work], but when it took me an entire week to get better, I was not happy."
Pelletier's impatience to roll up her sleeves and get to work was understandable. Following the departure of former ZA Daniel Morgan in January and the resignation of four longtime ZBA members in April, Pelletier's arrival on April 26 signaled a welcome start to a new era at the zoning office.
"There's quite a lot to do," she said. "So now, we've just been cranking through applications, trying to do site visits, just a lot of running around."
Pelletier, a transportation engineer by trade, retired from VTrans in 2020 after 12 years. She and her husband have two children, both CVU graduates. The family previously lived in Hinesburg for fifteen years.
"My daughter loved horseback riding in Charlotte," she said.
Pelletier said her engineering background made her a good fit for the role of ZA.
"At VTrans, I worked with consultants, towns, maintenance districts, and regional planning groups to plan, design and construct bridges, trails and other transportation improvements," she said. "I'm detailed-oriented, with broad experience in design and project management and applying codes and statutes."
Pelletier said for a small town, Charlotte has a surprising amount of zoning activity.

"It's quite an active town, which I guess I expected, but maybe not to this degree," she said. "That keeps things from being boring, and there's a lot of residents who are active on the boards. It's lovely to see people are inspired to contribute and care that things get done and done properly."
Despite the turnover that has plagued the ZA office in recent years, Pelletier said she is optimistic about her future with the town.
"That's just history as far as I'm concerned," she said. "I would certainly hope to serve in this position for the long haul."
Her personal appreciation for the bucolic town doesn't hurt.
"Charlotte is spectacularly beautiful, especially in my favorite season of spring," she said. "The rural character is so peaceful, and the residents are so interesting, with such diverse histories and interests."
Pelletier said the town is currently searching for an administrative assistant to serve as a liaison between her office and the ZBA. Select board chair Matt Krasnow recently told The News the ZA will no longer be allowed to double as ZBA staff.
"It will be our new assistant who works directly with them (the ZBA),"  she said. "I am focused on reviewing and processing the numerous applications in the queue and providing answers and information for our residents who call in or stop by the Town offices. I enjoy working with the public to find ways to advance projects."
In her spare time, Pelletier said she likes to dabble in the arts – specifically, painting.
"I like to watercolor and I like to do some stained-glass work," she said. "I'm inspired by local artists, and I've taken classes with some. I've met quite a few lovely artists here in Vermont."