Two Charlotte athletes compete in Vermont Special Olympics
Ben Novak, an eight-year-old medal-winning basketball player, is confident in his skills on the court. "I threw it in the hoop!" he said with pride, then amended it with, "Well, I almost did."
The Charlotte athlete participated in the basketball skills portion of the Vermont Special Olympics at the University of Vermont Patrick Gymnasium on June 8 and 9. The reward for participants comes not necessarily from the success of getting the ball through the hoop but from the joy of teamwork, the fun of being around people with whom they can connect on another level, and from the sheer fun of being in the Olympics.
Ben competed along with approximately 500 other athletes from around the state, including fellow basketball player and Charlotte Central School alumnus and Champlain Valley Union High School student Connor Turnbaugh. The Summer Games included basketball and bocce competitions. Registration for the Fall Games, which take place October 5-6, is now open; competitions will be in golf, track and field, softball and soccer.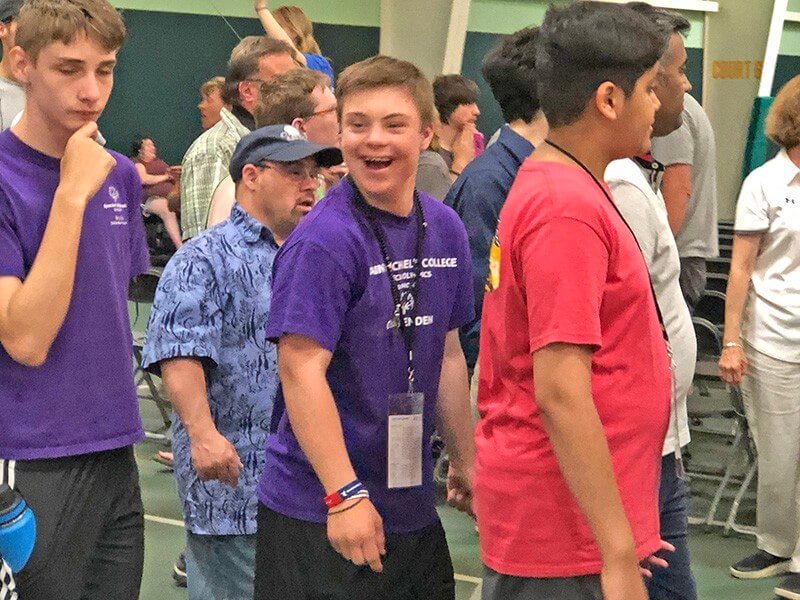 Connor's mother, Mary Turnbaugh, said that the experience has affected her son's childhood in a really positive way. "Special Olympics and Unified Sports have been a life changer for Connor, who has been competing for 6 years in track and field, soccer, skiing, basketball and bowling," she said. "It gives Connor the opportunity to do the things he loves with people like him. Watching these athletes cheer each other on shows the true meaning of sportsmanship."

Ben practiced for the competition for eight weeks on Sundays at Essex High School, his mother Jen Novak said. Ben added that he's also done a lot of "bouncing the ball at my cousin's house." Winning his bronze medals, he said, felt "very good."
Novak said she also felt very good about the entire experience, noting that the coaches, especially Matt and Steve, were delightful, dedicated volunteers. "They taught me how to dribble," Ben said.
Connor's mother said she is a volunteer coach for the Special Olympics and that it's enriching for her even beyond seeing her child succeed. "I have been coaching track and field for three years now and love it," she said. "No matter what kind of day I've had, spending two hours with those athletes reminds me of all the good in the world and that we should all go through life with their attitude."