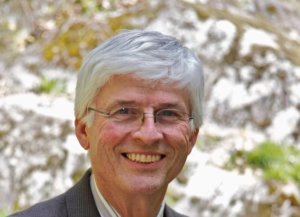 Rep. Mike Yantachka
Since former Senator Bill Doyle is no longer able to conduct the Doyle Poll, a tradition of Town Meetings in Vermont, I decided to create a survey that would help me gauge the opinion of my constituents with respect to some of the issues currently under consideration by the Legislature. About the same number of people as last year took the survey, so I want to thank the 120 folks who shared their opinions this year.
Clearly, there is strong support for a 48-hour waiting period for gun purchases, for gradually raising the minimum wage, for a fee to support clean water initiatives, and for a tax-and-regulate system for marijuana sales. The question about whether affordable child care is an issue was answered by respondents of all ages, including many who no longer require child care for their children. Comments from some of the respondents spoke to the cost of child care and the impact of having to stop working to stay at home. Several persons who answered "No" commented that their grown children find it difficult to afford child care.
Establishing a Paid Family Leave Insurance Program for employees was favored by a 2 to 1 margin, but almost 20% were not sure. There are three different proposals under consideration—including a voluntary program favored by the Governor—each with different coverage and costs for employees and employers. This week the House General, Housing and Military Affairs Committee voted out H.107, which is now being reviewed by the Ways and Means Committee.

While 60% of respondents are satisfied with their internet speed at home, the 30% who are not indicates a need for improvement. It was surprising that even some fiber customers were dissatisfied. Checking internet speed with a speed test application like highspeedinternet.com/tools/speed-test and conferring with your Internet Service Provider may help identify a problem with your connection.
Questions 5, 8 and 9 were interesting as a group. Four cents per gallon of gasoline is well within the price differences seen on Shelburne Road, and much smaller than price shifts we can see over a few weeks. Heating oil prices ranged from $2.75/gal to $3/gal this winter. Respondents were much more accepting of a 4-cent increase to raise revenue for maintaining municipal roads than they were for helping Vermonters reduce fossil fuel consumption in home heating and transportation. At the same time, many of the "No" votes on question 9 voted "Yes" on question 8, supporting efforts to address climate change. It may be easier to relate to the damage being done to our vehicles by potholes and to spend money to fix them in the short term than it is to relate to future economic impacts of a changing climate and spend the same amount. Unfortunately, we are already seeing those impacts in extreme weather events, increasing insurance premiums, longer and hotter summers, and invasive plants and insects in our environment.
As your representative in Montpelier, I appreciate your input on these and other issues. Your comments help me look at issues from several perspectives, and that is a valuable opportunity for me.
You can always contact me by phone at (802) 233-5238 or email me. This article and others I've written can be found at my website.