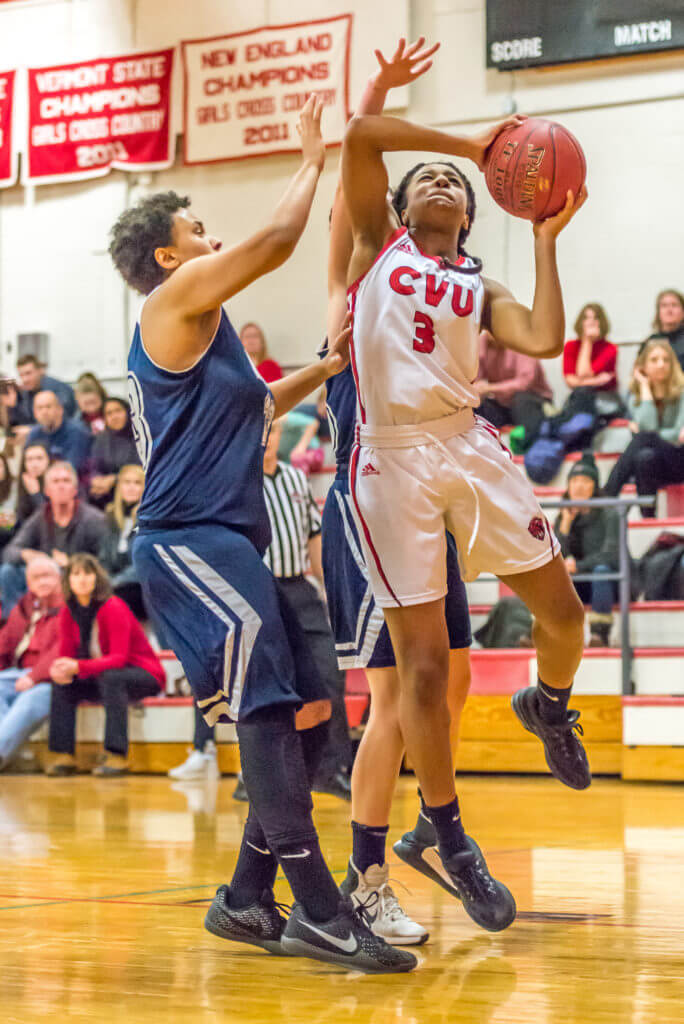 Some names seem to repeat in high school basketball
The last time we published The News was the game day for a repeat of last year's state women's championship between CVU and St. Johnsbury. A tight contest, the outcome, however, remained the same with the reigning state champion Redhawks coming out on top 43-35. Shannon Loiseau had 11 points and a double-double as she grabbed 10 rebounds. Lindsey Albertelli helped in the rebound department by gathering eight, and Harper Mead scored nine points to keep CVU undefeated. The Hawks' advantage was due in part to its tall front court and its team depth. Unlike many Vermont schools with one or two strong players (St. Jay, for example, had last year's Free Press Ms. Basketball, Sadie Stetson, lead all scorers with 15 points) CVU has what some coaches would call a plethora of excellent ball handlers and shooters.
Coach Ute Otley and her assistant, alumna Sofia Lozon, mixed the team's defensive outlook among one-on-one, zone and box-and-1 coverage to keep the Hilltoppers off balance offensively.
The women's record stands at 8 wins without a loss after last weekend's 34-point victory over Spaulding. Again the scoring was spread among several players with Kaylee Bayor and Meghan Gilwee leading the way this time. Lindsey Albertelli was again strong on the boards with 10 rebounds.
Speaking of familiar names, how about Otley? That Charlotte family has contributed significantly to CVU hoops. Women's coach Ute (herself a star at Dartmouth) has led the Redhawks to five Division I championships. Her daughter Sadie never played on a losing team in four seasons on the varsity. This year, son Mason has been playing well for the men's team and in a recent win over BFA-St. Albans hit four from three-point range to lead both teams with a game-high 14 points.

A 58-43 loss to Burlington High on Friday moved the Redhawk men's record to 5 and 3.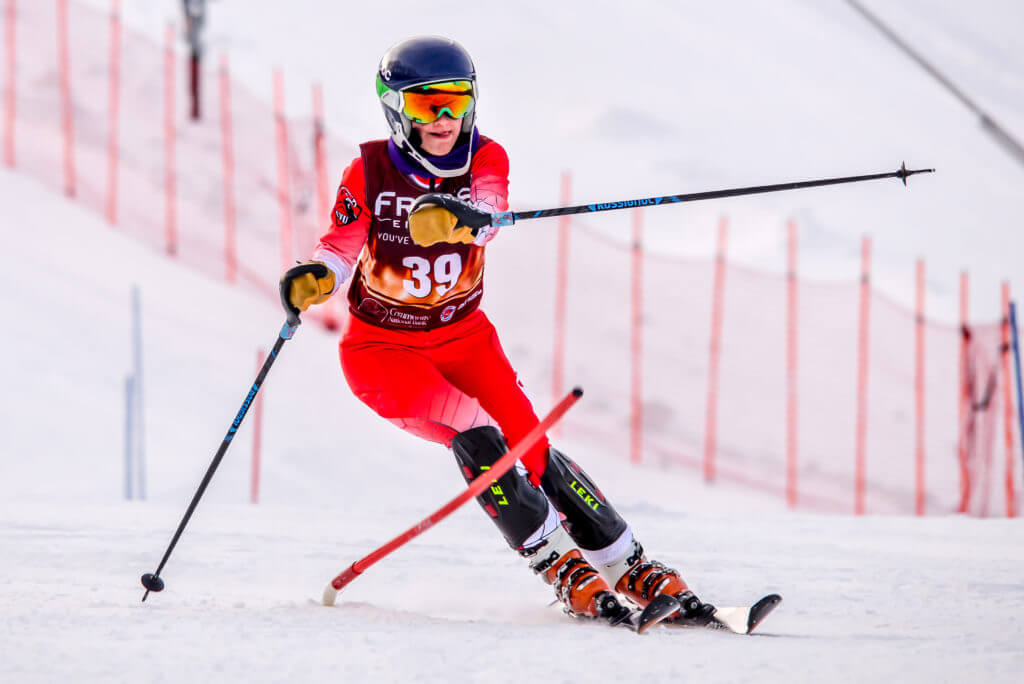 CVU's combined Alpine skiing teams show strength
Cochran's slalom course was a steep path for downhill skiers recently, and the combined team of Redhawk men and women led the way through the gates for a win over five other schools. The women were the significant contributors, with Becca Provost and Olivia Zubarik finishing one and two among individuals and Claire Smith finishing fifth. Isaac Goldman and Sean Gilliam were eighth and tenth among men.
Gymnasts top Middlebury
On January 10, CVU's gymnastic team traveled to Middlebury to take on the Tigers. They not only took them on, they took them down, with Redhawks winning all the events plus sending the top two all-around winners to the podium. Tali Giubardo finished first in vault, bars and beam, with Macy Lagrow close behind her in the first two exercises. Laurynn Bombardier was the second-place finisher on the beam. Samantha Haviland took third in the vault, and Lexie Cody did the same in bars. Lexie won the floor exercise, which helped her finish second behind teammate Giubardo in the all-around competition. The gymnasts have won both their matches.