Many things unbroken after Repair Café
According to Bob Dylan in his song of the same name "Everything Is Broken."

One thing that is not broken in Charlotte is seasonal Repair Cafes. In good shape and fully functional, the autumn Repair Café returns 10 a.m.-2 p.m., Saturday, Sept. 30, at the Charlotte Congregational Church Vestry.

The Repair Café is open to anyone in any town. Register so that Sustainable Charlotte can plan for your needs.

The Repair Cafe' is a four-hour community party of folks with the skills to repair broken stuff. Just bring your broken things to the Repair Cafe' and watch and learn as they do their magic.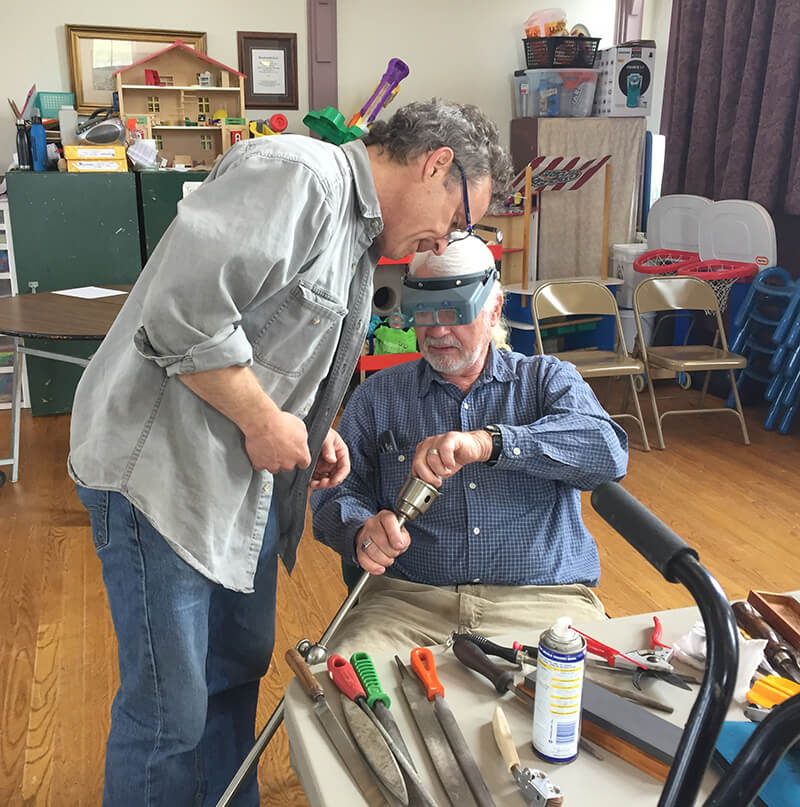 The goals of the Repair Café include:

Promoting and teaching the lost art of repair to all ages
Keeping perfectly good stuff out of the landfill
Building our town's sense of community by working together to meet each other's needs.
Among things that have been fixed in the past are:
Lamps, replacing switches and cords, tightening wobbly bases
Repairing jewelry (no soldering), replace watch batteries, fix watch bands,
Replacing eyeglass screws
Repairing camping and fishing gear
Repairing furniture, cuckoo clocks, dolls, favorite toys (wooden, metal or plastic)
Troubleshooting or repairing small appliances, electronics, radios, fans, heaters, humidifiers and dehumidifiers
Sharpening garden tools, replace wooden handles, repair electric trimmers, knives, scissors and axes
Mending clothing by hand or sewing machine; repair holey knits, replacing zippers, adjusting sewing machines
Fixing old tube stereos
Tuning and repairing minor bike problems and truing bike wheels.
In the past the Repair Café has even featured a 3D printer for making replacement parts out of plastic, a squad of electronic repair folks to tackle more sophisticated electrical and computer issues, and fixers that can make re-usable shopping bags, denim skirts or shorts out of your old jeans, skirts or other clothes.