Calendar of Events: May 18-June 14, 2023
Please email us your event listings at least three weeks in advance.
Sun to Cheese tour
Thursday, May 18, 2-4 p.m.
Follow the journey of Shelburne Farms' cheeses, starting with the sun on the fields, during this family tour at the farm. Repeats every day except Tuesdays through Oct. 22. More info and tickets.
Acoustic folk jam
Thursday, May 18, 6:30 p.m.
The Pierson Library in Shelburne invites any aspiring or experienced musicians, and listeners, to gather for an evening of bluegrass and country jams. Bring your instrument if you want to play. Free event. To RSVP, email.
Burgers at Bread and Butter
Friday, May 19, 4:30-7:30 p.m.
Gather at Bread and Butter Farm in Shelburne for an outdoor, rain or shine burger night. Bring blankets and other items to keep you comfortable on the grass. All the info, upcoming dates and tickets.
Bluegrass in the vineyard
Friday, May 19, 6-9 p.m.
Listen to Brett Hughes and That Bluegrass Band perform at Shelburne Vineyard. Fine wines, local beers, non-alcoholic beverages and local food truck fare will be available to purchase. Call 802-985-8222 for more info or purchase tickets.
The Sponge Bob Musical
Friday, May 19, 6:30 p.m.
Saturday, May 20, 2 p.m. and 6:30 p.m.
Burlington's Very Merry Theatre presents a musical at the Old North End Community Center in Burlington. Family show is free and donations gratefully accepted. See a list of all summer performances by this traveling group.
James and the Giant Peach Jr
Friday, May 19, 6:30-8:30 p.m.
Sunday, May 21, 12:30-1:45 p.m., peach pie party
Sunday, May 21, 2-4 p.m.
James and the Giant Peach Jr. is the student directed and performed musical adaptation of Roald Dahl's beloved story at Essex High School. Attendance at the play is by donation at the door. The peach party costs $5 at the door, where you can have a treat and meet the cast. More info, call 802-879-7121.
Taste of Summer celebration
Friday, May 19, 4-7:30 p.m.
Saturday, May 20, 11 a.m.-7:30 p.m.
Sunday, May 21, 11 a.m.-3 p.m.
Ferrisburgh kicks off the summer season with three days of community-building, live music, food vendors, dancing, antique cars and a craft market at the Ferrisburgh Union Meeting Hall. Event is organized in support of restoration efforts for the hall at 41 Middlebrook Rd. Questions may be directed to 802-425-2166 or see the schedule. Event is rain or shine.
Montpelier Farmers Market
Saturday, May 20, 9 a.m.-1 p.m.
Visit the Capital City, hear some live music, get some tasty lunch and support local makers and growers who gather at 133 State St. Market is held every Saturday through October. Free parking and dogs on leash.
Spring craft fair
Saturday, May 20, 9 a.m.-3 p.m.
Local craft and art producers sell a variety of wares at the Hinesburg Fire Station. Partial proceeds benefit the Hinesburg Firefighters Association. Boy Scouts will be hosting a concession stand.
Tea time at Horsford's
Saturday, May 20, 10-11 a.m.
Learn about tea plants, as well as complementary herbs, at this free workshop at Horsford Gardens and Nursery in Charlotte. Workshop is outdoors or in barn if inclement weather. More info and registration.
Bloom Time Festival
Saturday, May 20, 10 a.m.-noon
Come to the University of Vermont Horticulture and Research Education Center, fondly known as the Hort Farm, to celebrate all things spring. The farm, off Shelburne Road in South Burlington, will come alive with hayrides, plein air artists, tours of the rhododendron and conifer collections, lilac blooms and music. Bring your own picnic lunch if desired. This free family festival is open to all; bug spray and water recommended. Read more.
Shelburne open studios
Saturday, May 20, 10 a.m.-4 p.m.
Twenty visual artists from Shelburne Pond Studios open their doors to show pieces and answer questions about their work. Explore the barn and wander the fields at 1260 Pond Rd. in Shelburne. More info.
Songs of the night
Saturday, May 20, 7:30 p.m.
Bella Voce is Vermont's premiere women's chorus. Their spring concert features pieces that reflect some of the emotions and experiences associated with nighttime. Concert is at the College Street Congregational Church in Burlington. More info and tickets. Tickets also at the door.
Women in the business of slavery
Sunday, May 21, 2 p.m.
This month's free lecture at the Ethan Allen Homestead in Burlington is called Elite Women in the Business of Slavery, Revolutionary and Early Federal Eras. Lecture by Alexandra Garrett is in person at the Homestead. Register for online attendance.
Play Every Town
Sunday, May 21, 2 p.m.
Vermont pianist/composer David Feurzeig continues his series of concerts, one in each town in Vermont. This performance is at the United Methodist Church in Shelburne. Feurzeig set out to complete these free concerts to bring attention to the unsustainable expense and climate impact of numerous plane flights to his worldwide performances. Read more.
Valley Players auditions
Sunday-Monday, May 21-22, 6-8 p.m.
The Valley Players in Waitsfield hold auditions for a fall performance of The Glass Menagerie. Questions about auditions may be directed to Ruth Ann at 802-793-4220. More info. Auditions are held at 4254 Main St. in Waitsfield.
Family music night
Monday, May 22, 5-7 p.m.
Bread and Butter Farm in Shelburne hosts Music for Sprouts, a lawn concert for all ages. Bring blankets or chairs; food and drinks available for purchase onsite. Rain location is in barn. Info and tickets.
Sourdough creativity
Monday, May 22, 5:30-7 p.m.
After you've made a starter, this free online class will explore the many things you can do with your sourdough. Think beyond bread and imagine waffles, chocolate cake or granola. Class is offered through City Market and requires registration.
Nature's seasonal cycles
Wednesday, May 24, noon-1 p.m.
The Marsh-Billlings-Rockefeller National Historical Park in Woodstock presents a free, online program, All About Phenology: How Nature Changes Over Time led by the park's natural resources team discussing how they study the seasonal cycles of the flora and fauna in the area, especially under the influence of environmental changes. More info and to register.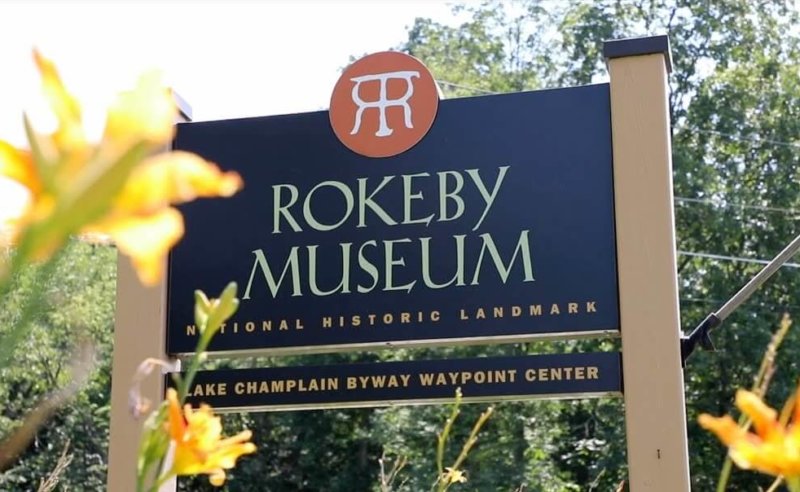 Music with the Museum
Thursday, May 25, 6 p.m.
Live music by Paul Asbell and Bob Stannard is on the schedule for this event in support of Rokeby Museum in Ferrisburgh. Concert, silent auction and food and drink tastings are at the Ferrisburgh Community Center (Town Hall) and proceeds benefit Rokeby's exhibition fund. More info and tickets.
The Comedy of Errors
Thursday-Saturday, May 25-27, 7 p.m. and Saturday, May 27, 2 p.m.
The Vermont Repertory Theatre presents Shakespeare's Elizabethan farce, The Comedy of Errors, at Isham Family Farm in Williston, in the barn theater. Learn more and buy tickets.
[highlight style="red"]CHARLOTTE[/highlight]
Senior center plant sale
Saturday, May 27, 9 a.m.-noon
Make sure to stop by the Charlotte Senior Center to find a variety of plants for your gardens. Veggies, annuals and perennials are at great prices; event is rain or shine. Donations of plants, or garden tools you no longer use, may be made between May 19-24. If you have questions, call Sukey Condict at 802-877-2237.
Monkton yard sales
Saturday, May 27, 9 a.m.-2 p.m.
Find treasures and score deals at the town-wide yard sales in Monkton today.
Drop-in art activity
Saturday, May 27, 11 a.m.-1 p.m.
Family Art Saturday is at Burlington City Arts on Church Street. Families are encouraged to drop in to make art inspired by the current gallery exhibitions. Free and open to all. More info.
Over the moon
Saturday, May 27, 1-3 p.m.
Families are invited to a screening of the movie Over the Moon at the Pierson Library in Shelburne. This PG film is appropriate for ages 6+ and is shown in honor of Asian American and Pacific Islander Heritage Month. The story centers on a Chinese family that bonds over food. Fei Fei, the daughter, excels at science and wants to build a rocket to the moon. More movie info.
Elements of Shelter exhibit
Saturday, May 27, 4-6 p.m.
A reception for the new exhibition at the Vermont Arts Council Sculpture Garden will take place at 136 State St. in Montpelier. The new exhibit features sculptures by faculty and staff of Yestermorrow Design/Build School in Waitsfield. The event is free and open to all; light refreshments served. More info.
Afro-Caribbean dance music
Saturday, May 27, 6 p.m.
Lincoln Peak Vineyard in New Haven opens for the season on Thursday, May 18. Their first concert of many this season features Mal Maiz, a Costa-Rican multi-instrumentalist who is joined by his band the Afro-Latino Orchestra. Bring families, blankets and an appetite. More info and tickets.
The life of Lady Diana
Friday, May 27, 7:30 p.m. and Saturday, May 28, 2 & 7:30 p.m.
Charlotte Munson of Williston performs her one-woman, award-winning show about the life of Lady Diana. Show is at the Black Box Theater, Main Street Landing, Burlington. More info and tickets.
Revolutionary reenactment
Saturday-Sunday, May 27-28, 10 a.m.-4 p.m.
The Ethan Allen Homestead plans a Revolutionary militia reenactment with Whitcomb's Rangers. The militia conduct their spring training; artisan crafters will also be onsite. Free with general admission. More info at 802-865-4556.
Open studio weekend
Saturday-Sunday, May 27-28, 10 a.m.-5 p.m.
Members of the Vermont Crafts Council who work in a variety of media will open their studio doors to the public this weekend. Meet artists and craftspeople, see their studios, support their businesses and enjoy a country drive in between stops. More info and a map of participants.
Sun catcher class
Sunday, May 28, 10 a.m.-4 p.m.
At the Shelburne Craft School, learn the basics of glass cutting, use of copper foil and soldering. All experience levels are welcome to the class, ages 18+. Make several sun catchers to take home with you; multiple design possibilities. More info and registration.
FaithNet presentation
Sunday, May 28, 11 a.m.-noon
The Jericho United Methodist Church hosts a free presentation for the community, in collaboration with members of the National Alliance on Mental Illness. The program, which follows the church service, discusses ways for members of all faiths to create more welcoming and supportive communities for those impacted by mental illness. For more info, email or call 802-876-7949, ext. 101.
Parade in Vergennes
Monday, May 29, begins 11 a.m.
Vergennes holds Memorial Day parade. Following, there is a ceremony in the town park. Starting at noon, a chicken barbecue lunch will be available at the American Legion Post #14 until sold out. More info.
Understanding current use
Tuesday, May 30, noon-1 p.m.
VT Coverts hosts a webinar with Keith Thompson of Vermont Department of Forests, Parks and Recreation about a new current-use enrollment option called Reserve Forestland. Tune in to hear about the new option and to ask questions. Registration required for this free online webinar.
Girls on the Run 5k
Saturday, June 3, 10 a.m.
Girls on the Run hosts a 5k race at the Champlain Valley Exposition in Essex Junction. Pick up bibs and do same-day registration starting at 7:30 a.m.; race begins at 10 a.m. Learn more or register in advance (prior to May 31).
Field sketching workshop
Saturday, June 3, 10:30 a.m.-12:30 p.m.
Join artist Rachel Mirus at the Birds of Vermont Museum in Huntington for some bird-inspired drawing, with a focus on feathers. Bring special natural items that you might want to draw. Art materials provided. Best for ages 13+. Bring lunch and water if you'd like to picnic at the Museum after the class. Dress to be comfortable in the outdoors. More info and registration.
Waitsfield Library improv
Saturday, June 3, 6-8 p.m.
The Valley Players presents an evening of improvisational skits at the Joslin Memorial Library in Waitsfield, to celebrate the library's birthday. Actors are sought to play roles in lighthearted vignettes relating to the library's opening in 1913. A workshop for interested actors will be held on Saturday, May 20, 1-3 p.m., to assign roles and discuss stories. Workshop is held at the Valley Players Theater near the library in Waitsfield. Questions about the workshop or the improv evening may be emailed to Doug.
Student film showcase
Saturday, June 3, 7 p.m.
Beyond the Peaks Student Film Festival awards program is held at the Strand Center Theater in Plattsburgh, N.Y. Featured are short films created by high school students from New York, Vermont and Quebec. Free to attend; RSVP.
Ladies rally
Sunday, June 4, 9 a.m.
Fill your car with friends, tie on your scarf and prepare to travel the roads in and around our beautiful area, making a variety of stops and having a festive lunch. Get the convertible ready for adventure during this fundraising event for the Vergennes Opera House. Any road-worthy vehicle may join this guided tour and all folks welcome, not just ladies. Leave the Vergennes Green promptly at 9 a.m. More info will be announced on the website; register now. Call 802-877-6737 to ask questions.
Bach, Bach, Brahms and Britten
Sunday, June 4, 4 p.m.
Hear the Vermont Choral Union in their program, Hope Conquers Fear, at St. Paul's Cathedral in Burlington. The acoustics are wonderful in this space. No ticket info at this time, but check their website.