March food holidays sort of meh
Probably no one is excited to learn that March is National Frozen Food Month (marking Clarence Birdseye's 1930 patent) and National Celery Month.
Fannie Farmer, widely credited with inventing the modern recipe, was born in March 1857, but so far nobody has proclaimed March as National Cookbook Month, surely just as important as National Noodle Month and National Umbrella Month.
We can only wonder about these other March occasions: National Weed Appreciation Day and National Turkey Neck Soup Day.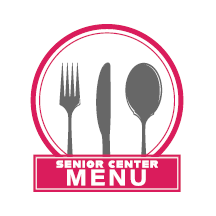 George Washington would probably have appreciated National Corn Dog Day, also in March. By the time he was 45, as a result of cracking walnuts with his teeth as a boy, Washington had only one tooth left. Maybe that's why one of his favorite foods was hoecakes — fried cornmeal patties, also known at Johnnycakes, cornpone, spider bread or bannock. It's most common name comes from the practice of being cooked on the back of a hoe.
Abraham Lincoln's first food memory was eating corncakes for breakfast, and as an adult one of his favorite treats was corn bread with honey. In "Dinner with the Presidents: Food, Politics, and a History of Breaking Bread at the White House," Alex Prud'homme calls Lincoln "a near corn-aholic." He joked he could "eat corn cakes twice as fast as anyone could make them."
Corn cakes were not on the bill of fare for Lincoln's second inaugural ball, held in March 1865: Besides pheasant, quail, venison, turkey, chicken, grouse, duck, and ham, there were platters of beef cooked four different ways, three kinds of veal, 12 kinds of cake, six kinds of ice cream. And lots more. You can see the bill of fare at the Smithsonian: tinyurl.com/p7ev.
This meal made front-page headlines at The New York Times, where the reporter showed his disgust: "The American people … have not yet learned how to behave at table … certainly not at public suppers … a demolition in the twinkling of an eye of all, the confectioner's handiwork, the frantic snatching of viands from the tables."
Prud'homme tells us that even when he ate dinner alone at the White House, Pres. Calvin Coolidge dressed in a formal dinner jacket. When his wife Grace baked an apple pie, he remarked that the crust could be used to pave a road. Prud'homme does not tell us if she ever baked another one.
At press time, menus for Monday Munch were not available, but we can assure you that on Mondays from 11:30 a.m.-12:30 p.m. there's plenty of good food with no inedible crusts, no need to dress formally and no food cooked on the back of a hoe.
By the time the paper appears, you can check menus on the Charlotte Senior Center website.
Wednesday, March 15
Special meal
Italian lunch cooked by Residence at Shelburne Bay. The number of places is limited so be sure to register here or by calling 802-425-6345.
Thursday March 16, 10-11 a.m.
Grab & Go Meal pickup
Beef round, boiled potatoes, cabbage, carrots in beef stock and leprechaun cake. Remember to register by Monday.
Thursday, March 23
Grab & Go Meal pickup
Roast pork in sauce, mashed potatoes, peas & onions and oatmeal-raisin cookie.
As a lead-in to a song recommendation, we note that Dan Barry outdid himself in a piece about a New York City hotel that is no more. Here's a gift link to the article.
The hotel may be gone, but the song lives on. The Hotel Pennsylvania's telephone number was immortalized by Glenn Miller with a 1940 pop standard "Pennsylvania 6-5000," for which the complete original lyrics are:
"Pennsylvania 6-5000
Pennsylvania 6-5000
Pennsylvania 6-5000
Pennsylvania 6-5-0-0-0."
That's it.