CVU grapples with difficult issues spawned by racist video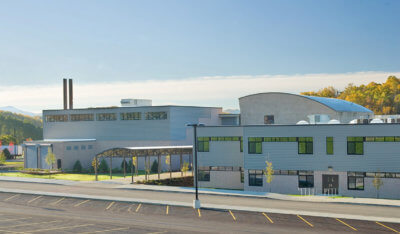 Using the N-word is wrong in all situations. Now, it should be abundantly clear to every member of the Champlain Valley Union High student body that it is also wrong to use a voiceover of someone else using the word.
A member of the CVU girls basketball team posted a TikTok video in December that included the word in a voiceover. An hour later the video was removed, but it was too late. The damage was done.
This has been a hard lesson for the student-athlete who posted the offensive video in December. Before 2023 was even 24 hours old, she was meeting with principal Adam Bunting and athletic director Ricky McCollum on New Years Day.
"Because she made the video with a family member who is a person of color, she wrongly believed it was OK to post something that used the N-word," Bunting said in a letter to Vermont students. "The student took down the video within an hour, but the damage was done as it was recorded and widely distributed by others."
The consequences were strong, he wrote, including losing her captaincy of the team, being suspended from gameplay and being removed from leadership clubs in the school.
Contrary to what some have said, she was suspended for more than one game. In a phone call, Bunting declined to say how many.
On Jan. 6 Rice and on Jan. 12 Burlington postponed their games at CVU because of the video.
Bunting said other schools have discussed postponing games. In his letter, he asked, before doing this, that other teams consider the consequences the player is facing and "trust that she views the video as the worst mistake of her life — because she is learning how much she hurt others."

If other girls basketball teams want to talk with him about the issue at greater depth, Bunting offered to meet with them at CVU or travel to their school.
He said he didn't know if other basketball teams will postpone their games with CVU, but he hopes they know that the school is doing a lot of work about the issue.
"I think it's elevated the discussion beyond basketball to what's more important. So, the disruptions to the play and to the joy of the game are also kind of worth it for the amount of learning that we're all doing," Bunting said.
This past Saturday, Jan. 14, Burr and Burton played at CVU, and this Monday, Jan. 16, the Redhawks traveled to St. Johnsbury Academy. Both of those games were preceded by the teams standing in a line with the players interspersed and arms interlocked as statements were read about the impacts of racism and discriminatory language and the power of communities working together.
The school has a strong commitment to diversity, equity and inclusion. Bunting said, "I think our community holds us to a high standard. When we don't meet that standard, then we have to speak to that, and we have to do the work around it."
In past years, there have been news stories about CVU players being subjected to discriminatory taunts and slurs at other schools. "It's hard for me to imagine that any team in the state hasn't experienced something like that," he said.
Girls basketball coach Ute Otley said her team is super aware of any harm that's been done and the consequences for using poor judgement.
"All of the girls are learning some really important lessons through this experience, but this has kind of been the predominant topic for three weeks," Otley said. "We're really eager to return to being able to be a basketball team and focus primarily on playing basketball."