Calendar of Events – October 21 through November 20
Craft and antique show
Friday-Sunday, Oct. 21-23, 10 a.m.-5 p.m.
Dozens of regional artisans sell their works, along with dealers selling antiquities, at the Champlain Valley Exposition in Essex Junction for an indoor event with free parking. One admission good for three days. A variety of specialty food samples offered. Tickets and more info or on sale at the door.
Family (not) scary movie
Friday, Oct. 21, 6:30-8 p.m.
PG movie Hotel Transylvania screens at Bixby Library in Vergennes and is appropriate for all ages. Dracula invites all of his friends to a birthday party. More info about this free event.
Honor Larry Gordon
Friday, Oct. 21, 7:30 p.m.
Beloved local singer, composer and teacher Larry Gordon passed away in 2021 after a life devoted to music enjoyment and singing groups. A concert to honor his many contributions to the local scene will be held at the College Street Congregational Church in Burlington, bringing together a diverse group of singers and musicians. Tickets available at the show or in advance. Concert repeats Saturday, Oct. 22, 7:30 p.m. at the Unitarian Church in Montpelier. More info.
Ooky Spooky 5k race
Saturday, Oct. 22, 9-10:30 a.m.
A costumed race (encouraged!) for all ages and running levels starts at the Rock Point School in Burlington and covers part of the bike path near North Beach. The race benefits the Committee on Temporary Shelter (COTS) and prizes are awarded for best times and costumes. Register in advance or at 8 a.m. at the school.
Hubbard Park history
Saturday, Oct. 22, 9-11 a.m.
Landscape historian Samantha Ford leads a walk through the geography and history of Hubbard Park, located behind the State House in Montpelier. No registration required; meet at the Old Shutter parking lot for this free guided walk. More info.
Art exploration
Saturday, Oct. 22, 11 a.m.-1 p.m.
Express yourself artistically at Family Art Saturday at Burlington City Arts on Church Street Let the current exhibition inspire your creative side in this free activity. No need to register. More info.
Sensory science
Saturday, Oct. 22, 5-7 p.m.
Students in grades 7-12 gather for a free, fun, hands-on exploration of science with experts, held at the University of Vermont Davis Center in Burlington. Free pizza and drinks are offered while participants learn about the most sensitive instrument in the world, the human body. Registration required ASAP; more info here or by email. Read about future teen science cafes.
Transfigured Night
Saturday, Oct. 22, 7:30-8:30 p.m.
In 2020, three Vermont musicians, all members of the Vermont Symphony Orchestra, joined forces as a way to continue playing in spite of many performances being cancelled in light of the pandemic. The Champlain Trio presents a program of works with nocturnal themes at the University of Vermont Recital Hall in Burlington. More info about the trio at champlaintrio.com. Free admission and donations gladly accepted. The trio collaborated with filmmaker Jay Craven on a documentary, "Empty Stages," as they performed at concert venues across Vermont. View the series here.
Solo piano concert
Sunday, Oct. 23, 3- 4:45 p.m.
Long-time Middlebury College teacher Diana Fanning presents a free piano concert at the College's Mahaney Arts Center. Schubert's Sonata in A Major will be performed, as well as works by Chopin and Ravel. More info.
Stories of love in music
Sunday, Oct. 23, 4 p.m.
The Champlain Philharmonic Orchestra presents a program at the Town Hall Theater in Middlebury, featuring works representing the many forms of love in our lives. Tickets and more info.
Owl banding demo
Monday, Oct. 24, 8-9:30 p.m.
While there is no guarantee of seeing northern saw-whet owls during the evening, naturalists at the North Branch Nature Center in Montpelier are quite familiar with the migration period of these tiny owls, and they predict success. Event is indoor/outdoor; dress warmly and bring masks. Limited size group; registration required and donations accepted at the door. You will be notified of weather cancellation. More info and registration. Event also offered Friday, Oct. 21, for all nature lovers, especially the LGBTQ+ community.
Monarchs on stage
Tuesday, Oct. 25, 5 p.m.
Experience a new Very Merry Theatre adventure featuring butterflies, birds and music. Great for all ages and families. Free performance at the Old North End Community Center in Burlington; donations gladly accepted. More info and coming schedule.
Do Si Do and promenade
Tuesday, Oct. 25, 6-8 p.m.
Tonight is an introductory lesson to square dancing, organized by the Lake Champlain Squares. The class is free to new dancers; solos and beginners welcome, and no partner required. Classes are ongoing, held at the Frederick Tuttle Middle School in South Burlington. Next free introductory class is Tuesday, Nov. 1, same time. Call 802-497-4638 with any questions.
Kitchen garden design
Tuesday, Oct. 25, 6 p.m.
Vermont garden designer and cookbook author Ellen Ecker Ogden speaks to the Burlington Garden Club, and the evening is free and open to the public. Learn what to grow for the best flavor, and learn about heirloom seeds and seed saving from your kitchen garden. Ogden is also the founder of The Cook's Garden seed catalog, and she speaks at Faith Methodist Church, Dorset Street, South Burlington. More info.
Hinesburg Artists Series
Wednesday, Oct. 26, 7:00 p.m.
Under the direction of Rufus Patrick, the South County Chorus and the Hinesburg Community Band join forces in their free fall concert, held at Champlain Valley Union High School in Hinesburg. Donations gladly accepted. More info.
Hopper's art and life
Wednesday, Oct. 26, 11 a.m.
"Hopper: An American Love Story" is a new film about the iconic 20th century artist Edward Hopper, an American widely known for his stark, realistic oil paintings. The film shows at Middlebury's Town Hall Theater. Tickets, and info about the Great Art Wednesdays series.
Wild things on stage
Thursday, Oct. 27, 5 p.m.
Burlington-based Very Merry Theatre troupe presents an adaptation of Sendak's book, "Where the Wild Things Are." This free show is appropriate for all ages and families, and is held at the Old North End Community Center in Burlington. Call 802-355-1461 to confirm date and time. Info and upcoming shows.
Rhinoceros
Thursday, Oct. 27, 7:30 p.m.
The theater department at Middlebury College presents the Eugène Ionesco play called "a dark comic vision of civilization run amok … and the struggle of maintaining individuality versus the mindlessness of the mob." "Rhinoceros" is in the Mahaney Arts Center at the college. Tickets and more info.
Shakespeare for teens
Friday, Oct. 28, 7:30 p.m.
Burlington's Very Merry Theatre troupe present "Romeo and Juliet" as seen through the eyes of teenagers. This free performance is a non-musical production, held at the Old North End Community Center in Burlington. Donations gladly accepted. More info.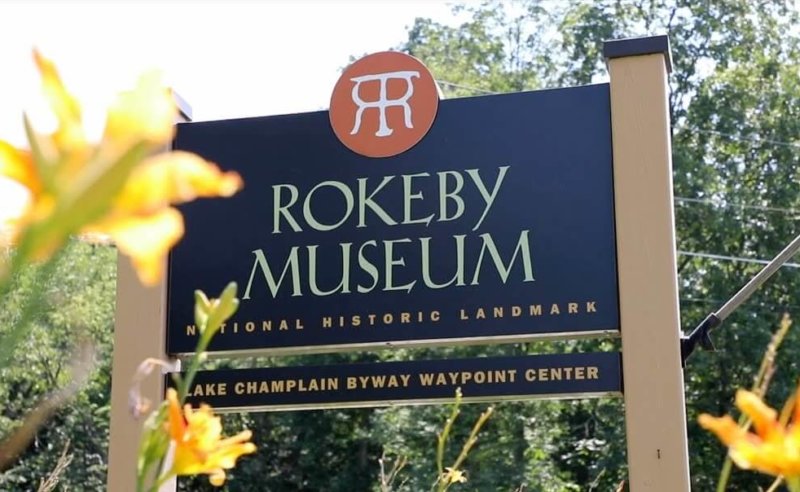 Spirits of Rokeby
Friday-Saturday, Oct. 28-29
The Robinson family held seances at their Ferrisburgh home during the 1850s. Learn about their spiritualism and what a séance would have entailed as they contacted spirits of the departed. Enjoy the Robinson family home at Rokeby Museum in Ferrisburgh. Numerous times available to register for this event.
Pierson Library book sale
Saturday, Oct. 29, 9 a.m.-5 p.m.
Sunday, Oct. 30, 9 a.m.-3 p.m.
It's time again for the used book sale at the library in Shelburne. Volunteers are needed to help set up, sell books, clean books and clean up after the sale. Please sign up online or in person at the library front desk. Come to the sale to get a winter reading stack.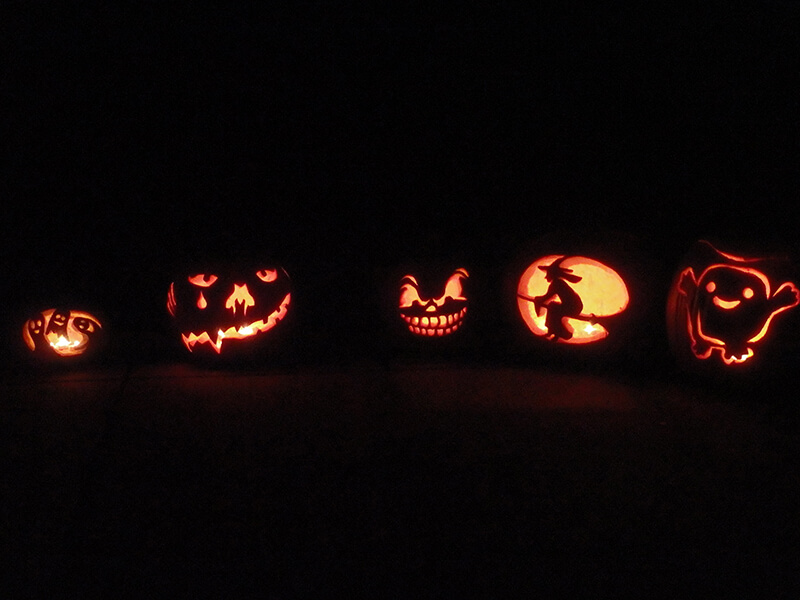 CHARLOTTE
Pumpkin carving
Saturday, Oct. 29, 10 a.m.-noon
Stop by the Charlotte Library to carve a Jack-o-lantern and listen to a concert. And if you are trick-or-treating on Monday, Oct. 31, stop by at 5 p.m. or after to the library porch for some goodies. Wear costumes, of course!
Halloween on the farm
Saturday, Oct. 29, 10 a.m.-1 p.m.
Bread and Butter Farm in Shelburne celebrates the season with Halloween festivities and a brunch. Costumes encouraged; no dogs please. Walk the haunted trail. Food available from the Blank Page Cafe. Outdoor harvest market as well. To confirm event details, call 802-985-9200.
Choral sound bath
Saturday, Oct. 29, 4-6 p.m.
Imagine your eyes closed, being surrounded by gentle choral music and the sounds of singing bowls and chimes. Choral Chameleon presents a healing sound bath at Mahaney Arts Center, Middlebury College. The audience hears layered voices and sounds for a restorative, contemplative experience. Tickets and more info.
Documenting endangered species
Saturday, Oct. 29, 4:45-6 p.m.
Joel Sartore is an author and National Geographic photographer, specializing in conservation photography. He speaks at Main Street Landing in Burlington, as part of the Vermont International Film Festival. His talk may be seen live or online. Free but registration in advance is recommended.
Hinesburg chicken BBQ
Saturday, Oct. 29, 5 or 6 p.m. seatings
The United Church of Hinesburg hosts a free chicken BBQ dinner, with two seatings, and a full menu for meat eaters and vegetarians. Donation jars will support relief efforts in Puerto Rico due to the hurricane. Two seatings of 50 people each, and reservations required. Call the church at 802-482-3352 and leave message: your name, number of guests, which seating you prefer, and phone number. The church will follow up with you.
Spooky Vergennes
Saturday Oct. 29, beginning 7 p.m.
Halloween festivities begin with a scary movie at the Vergennes Opera House, continue with a DJ dance party and, finally, a costume parade and contest. Tickets and more info.
Nature illustration
Sunday, Oct. 30, 9 a.m.-2 p.m.
Artist Susan Sawyer leads participants in an art workshop focused on trees and their parts. Sharpen your observation and journaling skills at the North Branch Nature Center in Montpelier. All materials provided except your own sketch book. Drawing experience helpful but not required. Tickets and more info.
Horse-drawn wagon rides
Sunday, Oct. 30, various times
Some afternoon time slots are still open for these popular rides at Shelburne Farms. Dress appropriately and bring the family. More info and to reserve spots.
Emerald ash borer
Wednesday, Nov. 2, 1-2 p.m.
The Vermont Land Trust presents an online panel discussion with, among others, the Vermont state entomologist. Learn ways to manage emerald ash borer on your property. Free but register online.
Gala and art auction
Saturday, Nov. 5, 6-9 p.m.
Pathways Vermont, an organization working to help end homelessness, presents a fund-raising evening at HULA in Burlington. Music, live and silent auctions with works by local artists, and hors d'oeuvres and cash bar by The Great Northern. Come support Pathways Vermont, and learn about their work around the state. More info and tickets.
Race for the birds
Saturday, Nov. 5, 10 a.m.
Walkers and runners enjoy a 5k event on the challenging trails of the Birds of Vermont museum in Huntington. No fee to enter, but donations welcome to support trail work and post-race snacks. Option to run a virtual race at your convenience before Nov. 4. More info, and to register.
Ski and ride sale and swap
Saturday, Nov. 5, 8 a.m.-5 p.m.
Cochran's sale and swap on snow equipment takes place at Camel's Hump Middle School in Richmond. Online consignment open through Weds., Nov. 2. Sale continues Sunday, Nov. 6, 9 a.m.-1 p.m.
Awake, you sleeper
Saturday, Nov. 5, 7:30-8:30 p.m.
Burlington-based choral group, Social Band, presents its program of songs of waking in a time of quietness. The Nov. 5 concert is at the College Street Congregational Church in Burlington. Social Band concerts are fun, uplifting, and feature a wide variety of music, including some by local composers. Other performances are Nov. 6 at the Hinesburg United Church, Nov. 12 at the Richmond Free Library, and Nov. 13 at the Charlotte Congregational Church. Donations at the door. More info on varied times and locations.
Winter lights, winter nights
Friday-Sunday, Nov. 25-Jan. 1
Tickets are on sale now for the popular Shelburne Museum Winter Lights event. The museum campus comes alive with holiday lights from 5-8 p.m. on upcoming dark evenings. Warm beverages and snacks are available. Complete schedule and to purchase tickets.
Teen leadership
Friday-Sunday, Nov. 18-20
As part of the University of Vermont Extension Service, the VTeen Leadership Weekend focuses on problem solving, teamwork, and communication skills for all teens in grades 7-12. Limited spaces available; register by Oct. 31. Fee includes two nights at the Lake Morey Resort in Fairlee, meals, and supplies. See complete brochure.
Trail work days
October-December
If you enjoy teamwork and trail maintenance with outdoorsy folks like yourself, join others to help the Catamount Trail Association maintain its trail (the length of Vermont) and prepare it for the Nordic ski season. Find a list of workdays, what to bring with you and contacts.