Staff report
Condolences
Genevieve "Gert" Lotz
Genevieve Porter Lotz of Charlotte and Shelburne, who was known to all as Gert, passed away peacefully from natural causes on July 19, 2022.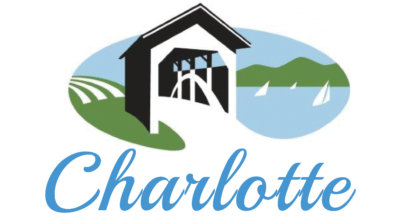 Born in Boston on June 14, 1927, to Hazel Mattson Porter and Dwight Porter Sr., Gert lived most of her childhood with her mother and younger brother, Dwight Jr., in Lowville, N.Y. She encountered challenges in her young life, including caring for her brother while her mom was at work during his battle with polio. This introduction to caregiving undoubtedly contributed to her decision later in life to pursue a career in nursing.
Gert graduated from the University of Rochester with a degree in nursing. While living in Rochester, she met the love of her life, Charlie, a World War II veteran who was an engineering student there. They married on Sept. 20, 1952, and moved to Burlington, VT, where they started a new life and family. With son Steven and daughters Wendy and Patti, they eventually moved to Charlotte to enjoy life in the country.
Gert served her community in many ways. She was a staff nurse at the then Mary Fletcher Hospital in Burlington, also serving as a nursing instructor. She was a member of the Burlington Visiting Nurses Association and served on the UVM Family Associates Executive Committee. She was also a member of the South Burlington and Champlain Valley League of Women Voters and was heavily involved with the Red Hat Society in the local community. For many years she volunteered at the Replays retail outlet in South Burlington. Her many interests included tennis, golf, photography, bridge, gardening and cooking. She loved flowers, always having a beautiful bouquet on the dining room and kitchen tables.
Gert's devoted husband of 69 years, Charlie, passed away last October. She is survived by their three children and two grandchildren, Van and Wyatt Burnheim, who live in Australia with their mother, Patti. A joint celebration of Gert and Charlie's lives will be held at the Charlotte Congregational Church, where they were active long-time members, this Saturday, Aug. 13, at 10 a.m.
Congratulations
The Snelling Center for Government is pleased to announce that Alicia Cooper of Charlotte has graduated from the Vermont Leadership Institute. The class of 2022 celebrated with family members, colleagues and friends in attendance at graduation on June 4 at Basin Harbor in Vergennes.
Cooper is the director of managed care operations at the Department of Vermont Health Access in Waterbury. As a participant in the Vermont Leadership Institute, Cooper joined 22 other leaders from around the state for a unique series of eight overnight sessions designed to foster meaningful relationships and explore some of the most important issues facing Vermont.
The class of 2022 is the 27th graduating class and Cooper now joins a professional network of over 1,000 Vermont Leadership alumni, including more than 650 graduates who are influencing Vermont's future in business, public policy, education, community development and a wide range of volunteer and non-profit sector roles.
To learn more about the Vermont Leadership Institute and the Snelling Center's other professional development programs, visit the website or call 802-859-3090.