Susan Ohanian, Contributor
Monday Munch, May 9: 11:30 a.m.-12:30 p.m. or until the food is gone.
Menu: Chicken and barley soup with spring vegetables, green salad, peanut butter cookies.
Remember: These munches are popular, and when the food is gone, it's gone. While the food lasts, a $5 donation is appreciated. Conversation around the dining room is lively, but takeout is available.
Peanut butter doesn't even rate an entry in "The Oxford Companion to Food," but per capita, the U.S. is one of the largest consumers in the world.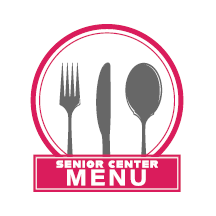 Touted for its nutritional value and served at expensive health care institutes such as the one founded by John Henry Kellogg, the breakfast cereal magnate, peanut butter was known as a food for the wealthy. Then it gained common popularity during World War I as a meat substitute and has been going strong ever since.
Thursday, May 12, Grab-&-Go Meal, Pick Up: 10-11 a.m.
Menu: Roast pork with raisin sauce, mashed sweet potatoes, Scandinavian vegetables, apple crisp.
Be sure to register by Monday. Call 802-425-6371 or send an email.
Monday Munch May 16, 11:30 a.m.-12:30 p.m.
We offer the May Monday Mystery. We're only telling what's for dessert: Apple bread pudding with blueberry sauce.
As for the rest, think of Doris Day's keynoter: "Que Sera Sera." Many will remember this upbeat tune.
"The Man Who Knew Too Much" the Hitchcock film in which she introduced the song, offered a darker version (after 5-second ad).
Day sang the song frequently, and if you manage to stick with this clip to the end, you'll hear her duo with Arthur Godfrey.
Not surprisingly, what it lacks for in attention to peanut butter, "The Oxford Companion to Food" makes up for with a fulsome entry for bread pudding, noting that there are common and rich versions around the globe — in Egypt, the Middle East, India, Sri Lanka, Turkey, and more — varying from a way to use stale bread to offering filo pastry or bread fried in ghee.
So come to the senior center and enjoy bread pudding a la Charlotte, pudding with blueberry sauce on top.
Thursday, May 19, Grab-&-Go Meal
Pick up: 10-11 a.m.
Menu: Roast turkey, mashed potatoes, winter squash, cranberry sauce, pumpkin pudding.
This sounds rather like Thanksgiving in May. Enjoy and know that although there is no charge, Age Well always appreciates donations.