Lee Krohn: The man behind the camera
The name Lee Krohn is not unknown to readers of The Charlotte News since his photos often grace our pages. Although his day job as town manager of Shelburne now takes up most of his time, Krohn makes sure he never leaves the house without a camera to snap pictures of the beauty around him.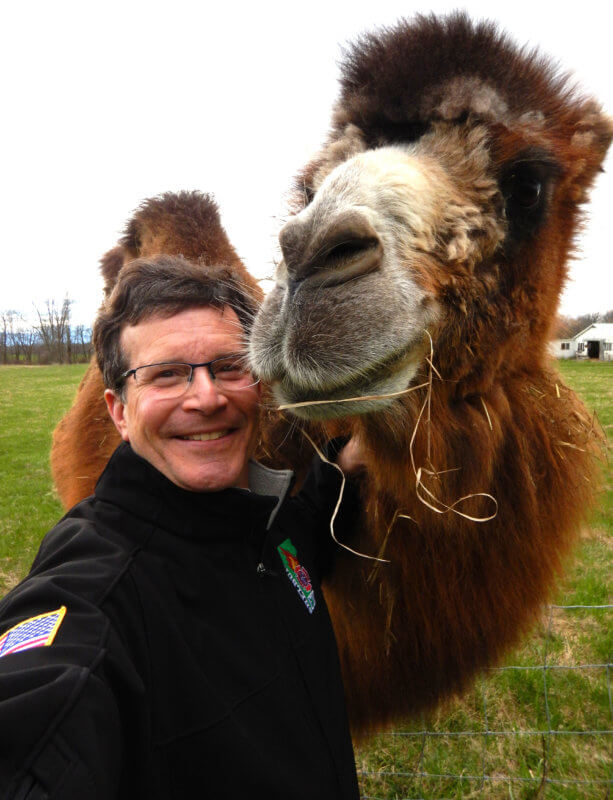 "I got my start as a young boy when my father gave me a half-frame 33mm camera," Krohn recalled. "I fell in love with the concept of image making. In high school I got some part-time work and my parents took me to a big camera store in New York City. I bought my first camera and launched what has remained a personal and professional passion."
Krohn has taught photography workshops, both on his own or through organizations like local nonprofits. "I'm always asked what I think is the best camera," he said, "and I always say that the best camera is the one you have with you. You never know when you might find a magical moment that won't last long." Krohn compared cameras to bikes or skis. "Equipment matters," he said, "but it's the skill and perspective we bring to it, not the particular device. Good gear helps but you have to have the skill to use it."
One of Krohn's specialties is photographing sporting events. "It's not just about the pictures," he said, "but about knowing the sport and where the action might be. Some of it is serendipity and being in the right place at the right time." An avid athlete in his own right, Krohn thinks that background might be helpful in terms of not just understanding what is happening at a particular time but anticipating what might come next. He likens it to wedding photography, which he used to do with more regularity. "You need to be aware of what's going on," he said. "Things you might not expect might be the most magical moments."
Krohn is also known for his fire department photography. Years ago, while at the dump at his then home of Manchester, someone told him there was a fire in town. He drove over and took some photos, which he later shared with the fire department. "They loved it," he said, "and I started showing up at incidents, and at one point they gave me a pager. One thing led to another and the next thing I knew, they invited me to join the department." Recognizing that he would be more helpful if he had firefighting skills, Krohn went through the Firefighter 1 training course. "I didn't want to just be a guy on the sidelines," he said.

When Krohn moved north in 2013 to take a job with the Chittenden County Regional Planning Commission, he joined the Shelburne Fire Department and has been with them ever since. "That's been a whole unexpected journey," he said. "It's a unique aspect of photography where I never would have had that level of access. It's telling the story of a whole realm of other experiences."
Since 2018, Krohn has been the town manager of Shelburne. "That's another fascinating journey," he said. "I enjoy helping to build and strengthen community." Krohn admits the job isn't an easy one. "I enjoy the challenges," he said. "I enjoy trying to make the world a better place, solve problems and help us get back on an even keel as a community and try to move forward in civil, respectful ways to find creative solutions and stay ahead of the curve. The variety is endless."
Krohn has been a resident of Charlotte for the last three years. "I love the peaceful beauty and the landscape, as well as the access to good roads for cycling and the lake for paddling," he said. For Krohn, his home in an intentional neighborhood is an added benefit, as is his proximity to work, the firehouse, and the orchard for apples and cider donuts."
"Photography has taken me to some pretty remarkable places," Krohn said, noting that when he lived in Manchester, he was able to photograph musicians like B.B. King, when they played at Riley Rink. These days, most of Krohn's work is nature photography or volunteer efforts for nonprofits. "I'm grateful for the opportunity to share a unique, creative perspective," he said. "I love to help nonprofits like Make-a-Wish, Sailing for Cancer, Run Vermont, and Girls on the Run, and if it helps keep our local independent papers going, that's a wonderful thing. It feels really good to help in any way I can."