Town Report will continue being printed – for now
 Despite rising printing costs, town resists the urge to go digital
Printed copies of the annual town report will be produced for at least one more year as the Selectboard approved a printing contract with Repro Printing of Winooski at their regular meeting on Monday, Oct. 11.
After some discussion, the board approved a contract for the company to print 1,400 copies of the 2021 annual report for $5,695.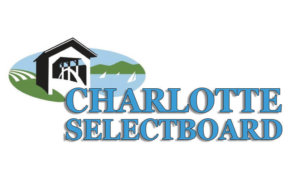 The company added an option for printing the town's 2021 and 2022 annual reports at a cost of $5,438 for each year, but the board chose the option of printing only the 2021 report.
In November 2019, the board approved a two-year contract with the company to print the town's 2019 and 2020 reports at a cost of $4,060 for each year.
With its estimate for services, Repro general manager Mary Dearborn wrote a letter to the board that said prices are increasing due to a worldwide paper shortage.
"[T]he last 18 months have certainly been interesting and trying on all of us. We are now starting to see the consequences of a worldwide shutdown, and lack of workers from the pandemic," Dearborn wrote. "There is now a worldwide paper shortage which is hitting the United States especially hard."
Paper has become scarce as domestic mills "struggle to keep up with production," Dearborn said. "Imported sheets are either sitting in shipping containers in the middle of the sea if the overseas mills are even able to produce the stock."
Dearborn said the company's paper supplier informed her that "if we don't order the millions of sheets needed to print town reports now, he can almost guarantee that it will be rationed come January—if it's even available at all. Along with a diminished supply chain, prices are skyrocketing."
Dearborn wrote that the company has seen a 25 percent increase in the cost of paper, with more increases expected before the end of the year.
Before they approved the contract, the board debated whether to continue printing the town reports or ceasing print altogether in favor of a digital format.
Town Administrator Dean Bloch said that, by Vermont law, the town's budget audit is required to be sent to all residents. "The other potential thing is whether or not it could be mailed or if people could just pick it up," Bloch said. "That would save the town in postage."
"If townspeople want these documents, then it should be easy for them to get them," board member Louise McCarren said.
Board member Matt Krasnow said that residents enjoy having the town's report printed.
"I know my parents always had a special spot on their bookshelf for every town report since 1977," Krasnow said. "There is something about having a paper report that creates continuity for people. It also, as it has been explained to me, is the responsibility of the shareholders. The taxpayers are essentially the shareholders of how this institution operates. Like other investments, sending out paper documents reporting on the finances and the happenings of any financial institution is still pretty commonplace in the digital age. We haven't pivoted away for that."
Krasnow added, "Looking at $5,000 for a $3 million seems like a pretty low impact to guarantee that the information is in every household that pays property taxes."
Krasnow added that if the town wanted to cut back on spending, it could put a note in this year's report asking residents if they would rather have a digital version of next year's town report sent by email.
"Another idea is: let's cut the town report in half, and that would save the printing costs," he said. "Let's sharpen our reports and have them be one paragraph per committee."
"There's huge value for this document getting to everyone's house," McCarren said.
"But I have seen people get the town report and throw it right in the recycling bin with my own eyes," Mudge said. "Financial institutions are moving to where you have to opt in, not opt out, if you want [the report] mailed to you. If you want it mailed to you, you have to check some boxes. I'm happy to [print the report] this year. But it's not about cost savings, it's about getting ahead of the curve because we are going to be eventually moving to paperless."
The board unanimously approved the proposed contract with Repro Printing.