Dr. Elizabeth Hunt
I had the opportunity to chat with Mike Yantachka, our state representative, recently and learn a bit more about him and his experiences as they relate to health and our community. Mike is serving District Chittenden 4-1 and sits in Seat #81 in the Vermont House.
Living well
Rep. Yantachka saves energy by driving a plug-in hybrid vehicle as well as utilizing his solar tracker to power heat pumps in his home. A solar hot water system also helps him save energy. Around his home in Charlotte he also likes to walk, hike and ski. His dog gets some nice exercise, and his wife keeps the "honey-do" list coming so no one feels idle.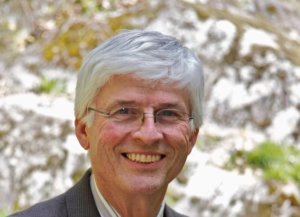 During times of COVID, he has hiked Snake Mountain, Mt. Philo and the Wake Robin trails. He remained busy during the stay home, stay safe times by campaigning remotely by calling constituents instead of knocking on doors and by keeping in touch with family.
COVID-19 then and now
"It was a major disruption; we were gaveled out of session with no idea how to handle the rest of the year," meaning the remaining legislative session of 2020. The House passed a rule change to be able to work remotely, and 75 elected officials travelled to Montpelier to vote in person and pass legislation, allowing our state government to function remotely. This led to the longest legislative session in Vermont history. Yantachka recalls, "We got money for people to get food, pay their rent, benefit from the CARES Act." He has seen that the COVID-19 pandemic has illustrated how important health care is and reminded us "how much we need one another and are responsible for each other."
The Charlotte and Hinesburg communities
Rep. Yantachka feels lucky to live in a community that prioritizes preventing climate change and preserving natural resources, subjects that he works toward every working day. He misses when "people would come to the state house, students and older people" and there was more connecting with community. We agree that those times will return for Vermont, it's just unclear when.
The 2021 session
The House has been busy getting through the mid-term of the session; now they are in "crossover" when bills start moving between the House and the Senate. Yantachka is especially supportive of funding a modernization of the outdated software system used for unemployment insurance. With his computer science background, he helps develop policy relating to technology, including telecommunications and the state's IT systems. He helped pass legislation in 2020 to "put devices in the hands of people who needed to be able to connect, needed tele-medicine at that time."
Earlier this month the federal government awarded roughly 2.7 billion dollars to Vermont for Coronavirus-related aid, a "once in a lifetime opportunity" as noted by Secretary of Administration Susanne Young. Yantachka is looking forward to reducing fossil fuel dependence, focusing on greenhouse gas emissions, and continuing his core work as a lawmaker on environmental and energy issues in our state.
Challenges that lie ahead
Yantachka recounts what many Vermonters have read in the papers, that "there are huge issues with state pensions." The Legislature is in the process of determining what can be done to keep the pension system healthy without hurting the teachers or state employees.
The current vaccination plan for all eligible Vermonters is a good start, but he reports that we could benefit from better access to health care. Particularly immigrant communities, Vermonters who identify within the BIPOC community, and English language learners need more outreach.
A healthy future
Yantachka took part in passing education bills that will bolster literacy for pre-K through third grade students, pilot embedded dental and health care in school settings, and build upon existing school construction.
The "broadband bill," H 360, passed the House and has moved into the Senate. This bill would amplify access to broadband for uses like tele-health, communication with loved ones, and mental health support.
So many bills to cover, but at the end of a long day when dinner becomes an afterthought of the lawmakers, Yantachka notes, "It's like a family. Unlike in Washington, D.C., we all get along pretty well." He misses the in-person interaction with colleagues and cooperative, respectful government as COVID has forced much of the House activity to be remote for now. But he is dedicated to getting the work done for Vermonters and we are all benefiting.