Selectboard considers conflict of interest policy changes, ethics committee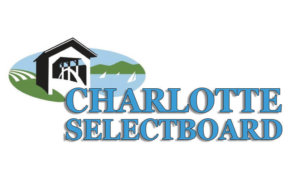 In the wake of a series of conflict of interest issues, the Charlotte Selectboard solicited input from the public on how to improve the town's conflict of interest policy, as well as research on whether to have an Ethics committee.
New Selectmember Lewis Mudge is in charge of the effort, and at Tuesday's meeting he released his first findings on the topic in a memo available on the town website.
The policy memo laid out concerns by Charlotte residents that related to the recent debate over proposed changes to the East Charlotte Village Commercial District (ECVCD) and the need to discuss the conflict of interest policy in public.
Articles 6 and 7 proposed changes to the Town Plan and Land Use Regulations (LURs) which would have increased the size of the ECVCD and increased the allowed density of residential development, respectively.
Two members of the Selectboard owned property that would be affected by the changes to the LURs and Town Plan, and did not recuse themselves from discussion on the topic.
Comments from residents included "If this [LUR debate] is not a conflict of interest, then what is?" and "COI policy must be discussed in public, it's against the principles of this whole exercise to continue to discuss this in private."
The state of Vermont passed a statute in July of 2019 which required every municipality in Vermont to adopt a conflict of interest policy that includes a definition of "conflict of interest"; a list of the elected and appointed officials covered by such prohibition; a method to determine whether a conflict of interest exists; actions that must be taken if a conflict of interest is determined to exist; and a method of enforcement against individuals violating such prohibition.
According to Mudge, the town's current conflict of interest policy meets all of the guidelines except for the method of enforcement. However, the current policy does not align with the best practices as laid forth by the Vermont League of Cities and Towns in their guidance document for ethical conduct and conflicts of interest, Mudge wrote.

Mudge's memo states, "Our current COI policy does not stipulate that disclosures be held at and [sic] open meeting or that the minutes of that meeting be documented."
The memo was less clear on whether research about an Ethics Committee was needed. It cited the limited number of people available for volunteer positions and the need to improve the current conflict of interest policy first as reasons against research.
In the discussion on Tuesday, Mudge reiterated some of the report while also talking more about his own personal views toward the conflict of interest policy.
"I'd like us to have these conversations and to reconsider our policies with using conflict of interest policies and ethics committee as a shield and not a sword. I'd like to be in a position where we can say this is not going to happen because I have a shield that I am protected by our policies."
Selectmember Lousie McCarren voiced her concern that the appearance of a conflict of interest could be used to attack someone.
"The dark hole that we get could get into, because I read the Shelburne conflict of interest policy is the line between an actual conflict and an appearance. And when you get into the dark hole of appearance, it can be I really don't like you and therefore, you know. There are actual conflicts, and then there's the appearance. In a small town, those lines could get really blurred," McCarren said.
However, the guidance document for the Vermont League of Cities and Towns model policy regarding conflicts of interest and ethical conduct states that "Within the context of local government, a perceived conflict of interest can be just as problematic as a real conflict."
The selectboard has agreed to hold another session on the issue at the next meeting to be held on April 12.