Margo Bartsch, Contributor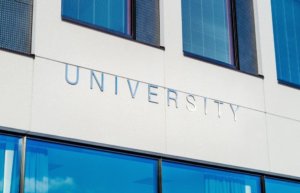 With the start of the new year, the tradition of college road trips during February break should be on the radar. How can road trips continue during the pandemic? Welcome to the virtual campus tour! With nearly 10 months since the coronavirus pandemic shut down the world and disrupted American life, education as we know it has changed. For colleges, Zoom classes, hybrid learning and gap years are common terms that were previously unfamiliar. The virtual road trip helps families become familiar with each college's academic options and distinct campus community, while the college tracks the student's engagement and gauges the student's intent to attend.
The college road trip has a history of being a rite of passage. Movies such as College Road Trip with Raven Simone highlight the funny debacles of an overprotective father and his confident daughter trying to find her perfect college fit (spoiler alert: she chooses Georgetown over my alma mater of Northwestern). Until the pandemic, road trips involved researching the college's website, registering for an admissions tour and information session, and attending a college class. Currently, however, campus visits have become an online experience.
Scheduling a virtual campus tour and information session allows the student to listen to admission officers and current college students tout the strengths and unique character of each college. Arranging the tour and information session, typically around an hour each, can be done on the Admission's website. In registering for an on-campus or online session, each college presents an overview of the college's academic programs, study abroad choices, club activities and financial aid options. Each college keeps track of a student's engagement to learn more about the school. This is a chance for students to ask questions during the forums and email follow-up questions for additional information. The more information, the better!
If a family is planning to travel near a college, the student can contact admissions to notify them of the expected visit. In some cases, the admissions team can arrange a personal tour; however, if the school is not open, then the family might be able to walk around campus and follow an online tour. Check each college's website about their campus visit policies during the pandemic. For example, Bowdoin College offers a student-led virtual tour that follows an on-campus route (at your own pace) followed by a Zoom question and answer session.
If a campus is closed, a student can still visit campus to get a feel for the size, environment and location. Check with the admissions website to confirm that the school is allowing people to visit. It can also be helpful to contact a local alumnus. It is insightful to have a personal perspective while walking around campus to highlight some traditions and campus pulse. Most alumni receive a quarterly magazine making them aware of new opportunities and general college trends.
Once a student visits a campus (virtually or in-person), the college tracks the visit. The student registers with their email and provides general information such as their high school, interests and graduation year. Most colleges will begin emailing students college updates. Open these emails and read them—colleges are tracking your engagement. In some cases, colleges will invite students to Zoom or Facetime interviews with admissions officers.
Many college applications include questions, "Why X-College," within various word counts, such as "Why Dartmouth" at 100 words or "Why University of Vermont" at 500 words. In attending virtual tours and on campus visits, students can reflect on their experiences with the college and shed insight into their personal goals as a student. Colleges prioritize specific essays since it helps to distinguish a student's future engagement and contribution to the campus.
Distinctive applications are not achieved overnight. Compelling essays trace a student's interests and achievements over time. Throughout college road trips, there are honest discoveries revealing how their past will influence their future.
Margo Bartsch founded College Essay Coach, a full-service college admissions business, and has been an adjunct professor in business at Champlain College and at Middlebury College.