By Elizabeth Bassett, Contributor
Thank you for outdoor recreation! The nicest thing anyone can do for a volunteer is to say, Thank you! Volunteers are not in it for the money, duh, and in the case of the Trails Committee, the Charlotte Park and Wildlife Refuge Oversight Committee, and the Recreation Committee, there's not much power that comes with the role either. Just lots of labor, responsibility and commitment. To all those who enhance our outdoor experiences in Charlotte, Thank you!
Safe recreation
In keeping with Governor Phil Scott's executive order, we may walk with one member of another household, distanced and masked. This can make conversation tricky as one gasps for breath through an effective mask. Following a walking or hiking partner at a six-foot distance on a narrow trail does not good conversation make either. Consider some of the wider places to walk: quiet dirt roads, Charlotte Park and Wildlife Refuge (take care if the boardwalks are icy—carry or wear some grippers), the road at Mt. Philo State Park (ditto traction devices), Shelburne Farms. Check out Trailfinder for an abundance of ideas in the region.
Know where to go (and where not to go)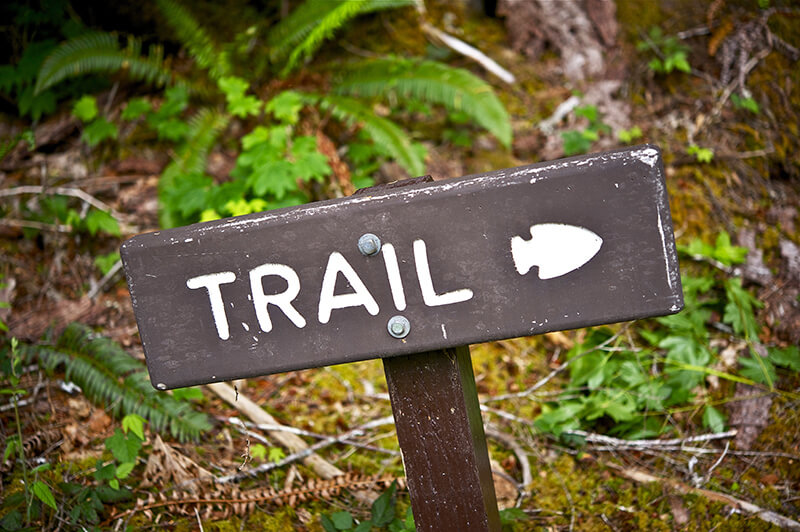 We are blessed with access to significant expanses of land that are open to the public—aforementioned trails in Charlotte, Shelburne Farms and miles of trails in neighboring towns. Always check with landowners before recreating on private land. VAST trails, intended for snow machines, cross Charlotte and are available only because of the generosity of landowners. Skiing, biking or snowshoeing are not permitted on VAST trails without explicit permission of property owners. Please be respectful so that we can all enjoy the outdoors in our spectacular town.
Slippery season
Ice has already settled on some shady stretches of trails. Traction devices to keep us upright abound, a worthwhile investment for anyone who plans to walk during the winter months. The number and types of grippers have proliferated—perhaps because climate change has delivered more ice and less snow, perhaps because baby boomers are aging and developing brittle bones, or perhaps for the same reason that one bicycle and one pair of skis no longer suffice for some folks. My repertoire includes YakTrax, MicroSpikes, Get-A-Grip, and Icebugs, the latter being boots or shoes with spikes embedded in the soles. Shop at a local outdoor outfitter to explore all the options. Even the most expensive are cheaper than a broken bone.
Winter hiking
Most of us will be staying in Vermont this winter. If you plan to winter hike there's a lot to consider. The Green Mountain Club urges hydration, fuel and staying dry. Make sure to drink water even if you don't feel thirsty. Carry high-value foods: cheese, peanut butter, trail mix or bars, and chocolate. Remember the three Ws: a wicking layer next to the skin; a warm layer (or several) of wool or fleece; and a waterproof and windproof top layer. Leave cotton at home. Once cotton gets wet it stays wet and will leach heat from your body. Wear insulated boots designed for winter hiking. Pack extra clothes—mittens, hats, layers, chemical hand warmers, an extra jacket, even a protective layer—in case you get stranded. Winter days are short so always carry a headlamp. Make sure someone knows where you are headed and when you expect to return. Be smart to stay safe.
Skiing and boarding
This season at both downhill and cross-country destinations looks very different: no bowls of soup by the fireplace in a cozy lodge. Maybe even port-o-lets in the parking lot. Consider your car both lodge and locker and plan to boot up in the car. Before leaving home, purchase a ticket or make a reservation if necessary. Also required, contact tracing information including phone and email address.
Shelburne Farms
If you walk at Shelburne Farms, and I highly recommend it, remember that you can order carry-out dinner, helping to support an important institution in our community and treating yourself to local, organic food prepared by the Inn's chef.
Shop locally
For every $100 spent in independently owned stores, $69 returns to the community through taxes, payroll and other expenditures. If you spend at a national chain, only $43 stays local. Spend it online and almost nothing comes home! Local merchants are being creative; support our neighbors by patronizing local businesses both now and after the pandemic.
Stay safe, be well, and get outdoors. Nature is a healing force.