Bring us your broken items in need of repair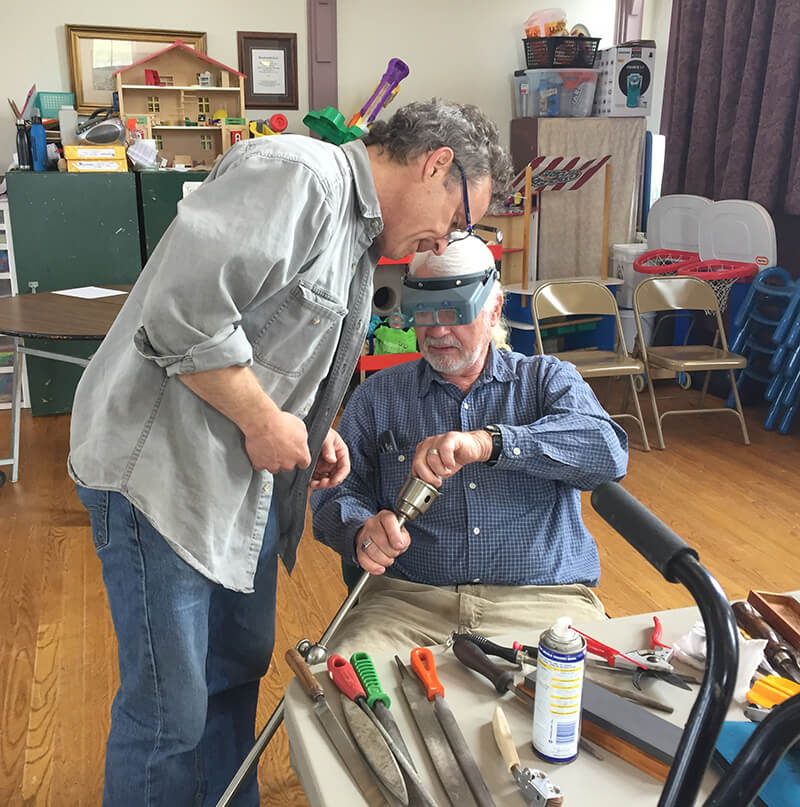 Transition Town Charlotte is hosting their community Repair Café at Champlain Valley Union High School (CVU) on Saturday, May 18, from 10:00  a.m. to 2:00 p.m. All attendees are asked to preregister on the Transition Town Charlotte website.
Repair Cafes are an easy way for folks to keep many of their belongings repaired and in working order. We have gathered talented local folks who will be volunteering their handy skills for YOU! Just bring your broken stuff to the Repair Café and watch the fixers do their magic. Besides keeping our stuff in working order, other benefits include reducing our landfill and carbon footprint, meeting our neighbors, and learning new skills.
These are fun community events where the fixees and fixers chit chat and learn from each other. One of our goals is to educate you so that if the need arises again, you have the skills to fix it yourself.
We now have fixers lined up who are offering the following repairs or services:
• Mend clothing by hand or sewing machine; repair holey knits; adjust sewing machines
• Replace zippers
• Repair lamps–replace switches and cords, tighten wobbly bases
• Troubleshoot and repair small appliances, electronics, radios, fans, heaters, (de)humidifiers
• Sharpen garden tools, replace wooden handles, repair trimmers and weed-whackers
• Repair jewelry, replace watch batteries, fix watch bands
• Repair furniture, cuckoo clocks, dolls, favorite toys
• Sharpen knives, scissors, axes
• Patch your blue jeans using Sashiko, Japanese style stitching
• Make a blue jean skirt from your old jeans!
• Tune chainsaws
• Diagnose and fix computers, laptops, smartphones and printers
• Replace smartphone batteries
• Tuning and minor repair of bicycles, truing of bike wheels
• Repair and adjust skateboards

Got something different? We are up for all new challenges! We are excited to be offering new fixit skills by CVU students and some professional fixers!
The cost? Zero. Zippo. Zilch. We just ask that attendees make a food or monetary donation to the Hinesburg Food Shelf if able. If your repair requires new parts you will need to buy and bring them.
If you're planning to bring some repair items, we ask you to register ahead so the fixers will have a better idea of what tools and supplies to have on hand. You can register online.
Home-baked goodies, chili and drinks will be sold. The event is being sponsored by the CVU's Environmental Action Club and Sustainability Hub, Transition Town Charlotte, the Charlotte Grange, the Charlotte Library and the Charlotte Congregational Church.