Budget approved, Selectboard discusses library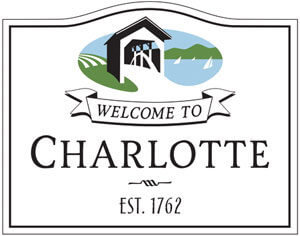 Charlotte voters approved the fiscal year 2020 town budget on April 9 by Australian ballot. The vote, held in the multi-purpose room at Charlotte Central School, was held the mandatory 30 days after the budget was warned on Town Meeting Day.
The budget, which came in at $3,264,779, was approved by a 122 to 42 vote, according to Assistant Town Clerk/Treasurer Christina Booher; the 164 voters represented 5 percent of the town's 3,258 registered voters. There were between 100 and 120 attendees at Town Meeting in March, Booher said.

At its April 15 meeting, the Selectboard discussed next steps for the library expansion that was approved at Town Meeting. Selectboard member Fritz Tegatz volunteered to be the board's construction manager for the project. After discussion with meeting attendees regarding parking, the construction and bidding process, and financial questions, all of which the Selectboard noted would be addressed as the building project progresses, the board voted four members in favor, with one absent, to approve the request for bids.
The Selectboard also authorized, by a vote of four to zero, the chair or the vice chair to open the bids on May 20 at 5:00 p.m.