Around Town – Feb. 20, 2019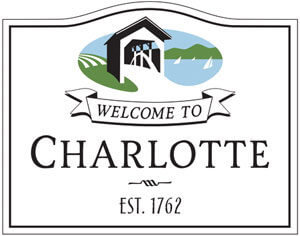 Sympathy is extended to family, friends and community members as two of Charlotte's historically prominent agriculturalists, Theresa L. Knowles and Harry R. Varney, passed away recently.
Theresa was 90 years old. She and her husband, Francis, who predeceased her, began farming in Chittenden County in South Burlington. They later operated Charlotte's Knowles Farm on Ferry Road with their son Dale. He and his wife, Vanessa, survive her. They ask that those wishing to make donations in her honor consider giving either to Bayada Hospice Care in South Burlington or to Our Lady of Mount Carmel Church in Charlotte.
Harry Varney was 88. The Varney Farm is part of the agricultural landscape in the Champlain Valley on the western side of Route 7 in Charlotte. Following completion of a master's degree in agricultural economics at Purdue, Harry and his wife, Catherine, moved here and dairy farmed for 26 years. He also served as a lister and a selectman. He was a member of the Masonic Lodge in town for 62 years. His surviving family includes his son, Robert, and Robert's wife, Donna, as well as his daughter, Dorothy, and her husband, Jeff Hill. In lieu of flowers, the family would prefer donations in his honor to a Parkinson's Disease research charity of the donor's choice.
Regional Bite
Have you noticed any changes to the Burlington Free Press recently? Is there less local news and are some of the local stories on the trite side, glorifying seemingly insignificant incidents rather than meaningful issues? How many movie reviews, actor profiles and musical reviews are required to fill needed space in a printed daily paper? While significant news sources such as the New York Times go into excruciating detail at times, at least they give the reader an in-depth study of the subject by a reporter and not a canned article that fills space in a newspaper network that seems to be going downhill.
Gannett's website from January 14 asks in its opening sentence, "Is the end of Gannett, as we know it, at hand?" If so, what will that mean for a readership of an area like Chittenden County that is used to getting its daily dose of news from the Free Press? The answer may be generated by social media—more tweets, twitters, blogs and thoughts increasingly coming from machines rather than people. Chris Bohjalian and Debbie Solomon, both respected writers, are two who no longer have columns in the Free Press. I am showing my age, but I remember the same thing happening to the New York Post in the 1960s when it turned from a thought-provoking news source into a tabloid compliments of Rupert Murdoch.
As a journalist, I find the decline to be disconcerting, and I, too, wonder whether the word "journalism" will remain in our vocabulary.