Around Town – Nov. 28, 2018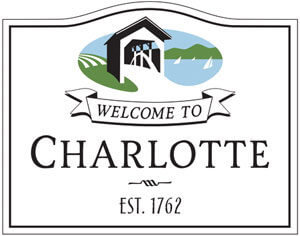 Congratulations to Ella Beerworth, 13, and Annika Gruber, 14, of Charlotte whose poems were featured in two separate issues of the Burlington Free Press Young Writers Project. Titled "We Judge," Ella's appeared on November 16. The challenge for the week was to pick a word and give it your own "personal definition." Ella picked the word "judge." She says we tend to judge many things—flowers, the ocean, the sun. However, sometimes we forget that things still happen despite our judgment.
Annika's appeared a week earlier, and her response was in a "general writing" category. Titled "Piano Melody," she describes her fascination with a neighbor's piano-playing that would cause her to stop and listen each time she passed his house. Now his house is empty—although she still stops to listen because someone else has taken up the tune.
Sympathy is extended to family and friends of Tyler Tenney of Colchester who passed away Nov. 12 at the age of 36. Tyler spent many of his younger years in Charlotte and graduated from Champlain Valley Union High School. Tyler is survived by his father, Timothy Tenney, and his partner Tonya; his grandmother, Elizabeth Ann Tenney Sorrell; his aunt, Jessica Sorrell; and his uncle, Thadeus Sorrell, and his wife, Amber, all of Charlotte, as well as the rest of the Tenney family in town. The family requests that, in lieu of flowers or gifts, donations be made in his name to the S.D. Ireland Cancer Research Fund, 169 Westview Drive, Shelburne, VT 05482.
Sympathy is extended to family and friends of Doris Elaine Stewart of Charlotte who passed away Nov. 17 at the age of 78. Married for 53 years, her husband, Harold, survives her. The family asks that, in lieu of flowers, donations in her memory be made to the Alzheimer's Association of Vermont, https://www.alz.org/vermont.
Sympathy is extended to family and friends of Jane Kiley who passed away Nov. 15 at the age of 57. Moving between work in advertising and real estate sales and marketing, Jane spent many years in northern Vermont, nearly 20 of them at Smugglers Notch. She married Caleb (Deedle) Kiley in 2004, and they lived in Charlotte with their five children until her passing. The family asks that those wishing to make donations in her memory do so to the ALS Therapy Development Institute in Cambridge, Mass., www.als.net.
Sympathy is extended to family and friends of Holly Anne Galyean of Shelburne who passed away Nov. 12 at the age of 54. She is survived by her sister, Nancy Longe, and Nancy's husband, Randy, as well as her niece, Lindsay Longe from Charlotte. The family asks those who would like to make donations in her memory to consider a gift to Mercy Connections, 255 South Champlain St. #8, Burlington, VT 05401.
Regional Bite
Rumble Strip Vermont looks at mental health care in the state
Former Charlotte resident Erica Heilman created a podcast titled "Rumble Strip Vermont" five years ago, and through it she has gained a wide reputation. She currently is leading a seven-part series exploring the state of mental health care around us. Erica moderates the series with episodes using personal stories from inside the state's mental health care system to look at a variety of topics, such as home environments, parenthood (particularly of adult sufferers living at home), the community, supervised housing such as "My Pad," how it feels to get back to normal, the role of work in recovery.
Erica grew up in Charlotte, left to attend the University of Michigan to study music. After graduation she headed to New York City where she took an entry-level job on public broadcasting with MacNeil/Lehrer followed by nearly a decade as a freelance associate television producer. She returned to Vermont 15 years ago, to Calais. Erica feels her message is getting heard and that word of mouth has become a highly acceptable medium.