Calendar of Events – Sept 22 through Oct 6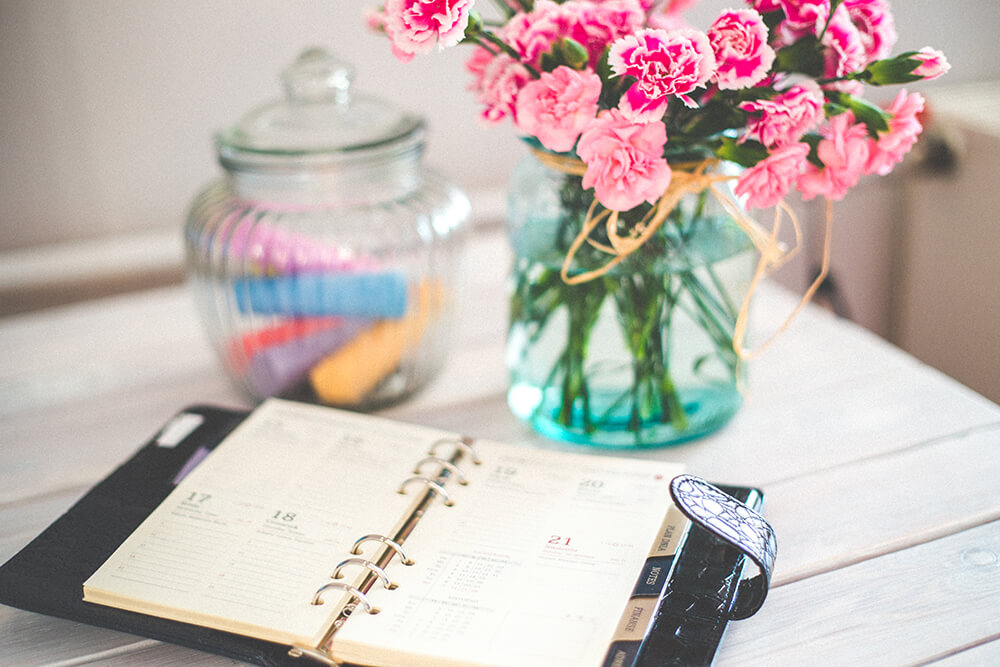 Saturday, September 22
Vermont Symphony Orchestra Masterworks featuring Peter Serkin at 7:30 p.m., Flynn Center for the Performing Arts. The VSO's 84th season opens with VSO Music Director Jaime Laredo leading the VSO in an intensely beautiful work by George Walker, the first African American to win the Pulitzer Prize for Music. The legendary Peter Serkin performs Béla Bartók's 3rd piano concerto, his final composition that was widely regarded as one of his masterpieces. Brahms' beloved fourth symphony will send you out singing! More information at the VSO website.
The 20th annual Bristol Harvest Festival at the Bristol Town Green from 10:00 a.m. to 4:00 p.m. Co-hosted by the Addison County Chamber and the Bristol Recreation Department. Activities begin at 10 a.m. when the Town Green will come alive with 65+ crafters and vendors, demonstrations and live musical entertainment on the bandstand throughout the day.
Introduction to Reflexology, 10:00 a.m. – 11:00 a.m. Shelburne Field House. What is it and how can it relieve stress and improve vitality? A free one-hour presentation with Nancy Somers, certified reflexologist. Nancy is a respected teacher and presenter who has been teaching and practicing reflexology and yoga for 35 years. She is well-known for her lively, educational and entertaining presentations. Please join her for this fun, informal presentation and demonstration of the ancient Chinese art of hands-on therapy for the feet and hands. Reflexology has been used for thousands of years to relieve tension and improve overall health. Nancy will introduce the fundamentals of reflexology and model some techniques that participants can try. Please register via email. Questions? Call (802) 318-3857. 
Sunday, September 23
Hands to Honduras Tela (H2HT) Volunteer Meeting, 5:00 p.m. at the Shelburne Town Office, 2nd floor. An informational meeting for the February 2019 Hands to Honduras Tela humanitarian service trip. Looking for some warmth and adventure in February? Consider joining the Hands to Honduras Tela team and make a difference for the community of Tela, Honduras. Volunteer weeks are February 9–23, 2019, with one- or two-week participation. Anticipated projects include painting the Tela Hospital postpartum mother-baby wing constructed by H2HT; constructing a classroom and a kitchen at two separate schools in a palm plantation; working with our health brigade in rural communities; enjoying children at public schools, art classes and fluoride clinics; helping with CPR training for the municipality; holding newborn babies; organizing and delivering much needed supplies… and more. Volunteers learn about the Teleño culture, enjoy the warm sun and beautiful sunsets and enjoy camaraderie with dedicated people who create extraordinary accomplishments while doing good in the world. For information please contact Linda Gilbert, director H2HT.
Monday, September 24
A panel/discussion: "Why Transition Towns, and why now?" 5:30 p.m. – 7:00 p.m., Jericho Town Library. Learn how the transition town movement builds resiliency in our communities. Reps from transition towns Charlotte (Ruah Swennerfelt), Williston (Marcy Kass) and Jericho (Laura Markowitz) lead an engaging discussion, snacks provided. All welcome! More info from Transition Town Jericho.
Tuesday, September 25

Free Diabetes Prevention Program to begin at Porter Medical Center, at 4:30 p.m. This program meets for 20-24 weeks and is designed to help people who are deemed at-risk for type 2 diabetes. Potential candidates are those considered prediabetic based on elevated results in glucose tolerance test, or A1C, or previous diagnosis of gestational diabetes. Some of the risks for diabetes include overweight, inactivity and family history of type 2 diabetes. The program is free; registration is required. For more info or to register contact Michele Butler of the community health team, (802) 388-8860, or via email.
Tuesday, October 2
Sheldon Museum talk by Jay Parini, Middlebury College literature professor, historian, and novelist, who will discuss and read the memorable and inspirational poetry prompted by WWI at noon at the Henry Sheldon Museum, One Park Street, Middlebury. The talk is part of a series of noon-time talks offered in conjunction with the Sheldon's current exhibit, "Doughboys and Flyboys: WWI Stories by Vermonters From the Home and Battlefront." Featuring histories, photographs, posters artifacts and mementoes of locals who served in the military during WWI, the exhibit coincides with the worldwide commemoration of the 100th anniversary of the November 11, 1918, armistice that ended the "War to End All War." Free with museum admission. For more information call (802) 388-2117 or visit the Museum's website.
How cannabis affects the body and the brain, 6:00 p.m. – 7:30 p.m. At Carpenter Auditorium, the Given Building, University of Vermont, 89 Beaumont Avenue, Burlington. Peter Jackson, M.D., UVM assistant professor of psychiatry; Karen Lounsbury, Ph.D., UVM professor of pharmacology. Since July 1, 2018, recreational marijuana has been legal in Vermont, but what do we know about the positive and negative effects of cannabis in the body and the brain? Gain an understanding of the biologically active chemical components of the cannabis plant—CBD and THC—and how they are processed in the body, as well as the impact of cannabis on the developing brain in youth compared with the adult brain. Discussion will also include the medical value of cannabis chemicals and risk of addiction. To find out more visit the UVM Medical Center website.
Friday, October 5
Free diabetes management program at 9:00 a.m. at Bixby Memorial Library, Vergennes. Diabetes can cause serious health problems like heart disease, blindness and kidney failure. Our diabetes self-management workshop gives you the tools and support you need to manage your diabetes and prevent these serious problems. The workshop is free; registration is required. For more info or to register contact Michele Butler of the community health team, (802) 388-8860, or via email.
Saturday, October 6
Fall Meeting of the Vermont Old Cemetery Association. Coffee hour 9:00 a.m. – 10:00 a.m., business meeting at 10:0p0 a.m. , lunch at 12:00 p.m. Lunch will be $12.00 per person and consist of macaroni and cheese, barbequed pulled pork and salad from the Vermont Country Deli. Please RSVP your reservation for lunch by September 27th. After lunch Gail Golec, an archaeologist by profession and a cemetery enthusiast by choice, will share with us some of the stories she has learned while exploring cemeteries and researching the people beneath the stones.
Fletcher Farm is on the east end of Ludlow not far from the town line so coming from the West go through Ludlow and the school will be on the left. When coming in from the east it is about a 1/4 mile past the Pointe Hotel on the right. The driveway is on the west side of the large white barn. The dining hall is on the second floor of the building marked office. The entrance is at the back and is level, no stairs, there is a small hill, but anyone with mobility issues can be dropped off by the door.