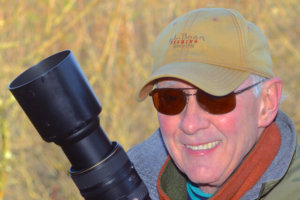 Congratulations to P. Brian Machanic, a photographer, author and lecturer from Charlotte, who has been touring the state giving a presentation titled "The Art in Birding."  His most recent appearances have included the Manchester Public Library, Dead Creek Wildlife Management Area in Addison and Eastview Community in Middlebury. He has been well received by his audiences. On September 30 he will continue his tour at the Kehoe Education Center in Castleton. The public is invited to attend his talks.
Congratulations to 13-year-old Ella Beerworth whose poem titled "Rain" appeared in the September 14 Young Writers Project in the Burlington Free Press. Ella says that rain is nature's way of telling us to cool down. "While some think it's a pain, others admire watching it splash the ground." And, we shouldn't forget that it does more than just fall, "it waters our grains as well."
Sympathy is extended to family and friends of Don Lockhart of Charlotte who passed away at the McClure Miller VNA Respite House in Colchester September 14 at the age of 92. A lifelong educator, he began teaching on Long Island where he eventually became the school's principal. His interest in visual media was documented in a 1970 film, World of a Different Drum, which earned him a Golden Eagle Award and appeared in foreign film festivals. He and Bettty Ann also produced a four DVD set for Charlotte's 250th birthday titled The Charlotte 250: That's How The Story Goes.
After having come to Vermont for nine years on vacation, he and his family moved to Charlotte in 1974. Here he served as principal of Orchard Elementary School in South Burlington. He and his wife, Betty Ann, also formed a video-film company named Perceptions. They depicted primarily agriculture, the natural sciences and education. Having much of their film and written work focusing on maple syrup history and production, he and Betty Ann were inducted into the American Maple Museum Hall of Fame in Croghan, New York. Don is survived by his wife, Betty Ann, son, Donald (Skip) Lockhart, daughter, Elisabeth (Beth) Lockhart, and two granddaughters. Donations in his memory may be made to Trinity Church's Memorial and Meditation Garden, 5171 Shelburne Road, Shelburne, VT 05482.
National Bites
A memorial service for former Charlotter and renowned journalist Barrie Dunsmore was held at the National Press Club in Washington, D.C. on Sept. 8. Senator Patrick Leahy, fellow journalists Marvin Kalb, Ted Koppel and Hodding Carter, as well as Barrie's brother, Loren, and daughter, Campbell, spoke of his talents as a journalist and a "loving father." The service can be viewed on YouTube.
A year after his tragic skiing accident in the Chilean Andes, the life of former Charlotter, Caleb Ladue, was memorialized by the American Mountain Guide Association. Prior to his death Caleb had been working through the association's range of activities while progressing toward certification as an American Mountain Guide/IFMGA. In its recognition of his accomplishments, the association said that his loss has left "an immense void in our tight-knit community of climbers, skiers and guides."