Report from the Legislature – A Profile in Courage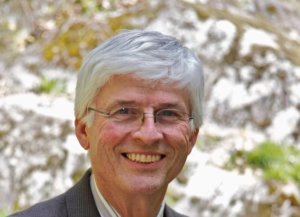 Rep. Mike Yantachka
In 1957, three years before he was elected President, Senator John F. Kennedy wrote his best-selling book Profiles in Courage. In it he described events in the lives of eight U.S. Senators who bravely cast votes in defiance of their party and public opinion, thereby jeopardizing their chances for re-election. These were acts of personal integrity that they believed were the responsible thing to do in those circumstances.
I was privileged to witness a similar act of courage on the front steps of the Vermont Statehouse this past Wednesday. At 2:00 in the afternoon, Governor Scott, accompanied by his wife, stood at a podium with news cameras, legislators and members of the public both in support and against the action he was about to take: signing three bills that would impose regulations on gun sales, prohibit certain gun accessories, and provide law enforcement with the authority to confiscate guns when responding to domestic violence incidents and under court order from individuals who pose a threat to themselves or others.
The scene in front of the statehouse was alive with tension as opponents dressed in hunter orange and carrying signs that read "One term Governor," "Traitor" and "See you in court" vied with signs saying "Thank you Governor Scott" and "March for our Lives."  As the governor stood at the podium, he was greeted with chants of "Traitor! Traitor!" which were countered by chants of "Thank you! Thank you!" He began his speech over the shouting, speaking carefully, deliberately and directly to those in front of him. He endured constant interruption by opponents yelling their disagreement almost continuously during his speech while supporters clapped enthusiastically when he made points supporting his decision to sign the bills. At one point Governor Scott said, "I understand I may lose support over my decision to sign these bills today, but those are consequences I'm prepared to live with." As I stood behind the governor with dozens of my colleagues and members of the governor's staff, I felt I was witnessing history in the making and an event that was clearly a profile in courage. 
My positions on many issues differ from those of Governor Scott. We have different perspectives on issues like raising the minimum wage, finding a way to pay for cleaning up the waters of our state, and looking for a way to price in the true costs of fossil fuels while incentivizing conversion to renewable energy sources. On other issues, like the opioid crisis or helping businesses use energy more efficiently, the governor and the Legislature have been able to work collaboratively toward a common goal. It is my hope that differences can be overcome to achieve results that benefit Vermont and Vermonters.  Governor Scott is correct in saying that "public safety is the top priority of any government."  He should not become a one-term Governor simply because he did the right thing to improve the safety of Vermont citizens. 
As always, I can be reached by phone at (802) 233-5238 or by email.