Elizabeth Bluemle, The Flying Pig Bookstore
The Flying Pig Bookstore will welcome legendary author Katherine Paterson to celebrate the launch of her newest book for young people, My Brigadista Year, a historical novel set in Cuba in the 1960s.
The event begins at 1:00 p.m. at Shelburne Town Hall, 5240 Shelburne Road, on Saturday, Nov. 18, and will include a short reading and conversation with Katherine Paterson who will be signing copies of her new book. The Flying Pig will also have a full selection of the author's earlier titles for autographing.
Few writers for children are more internationally known, have won more awards and are more celebrated than Paterson, whose five-decade career includes, among many literary distinctions, two Newbery medals and two National Book Awards. She is also one of only three authors in history to win both of the international lifetime achievement awards for contributions to children's literature: the Astrid Lindgren Memorial Award and the Hans Christian Andersen Award. Recently, she served as the United States National Ambassador for Young People's Literature, and she has been a leader in the National Children's Book and Literacy Alliance for several years.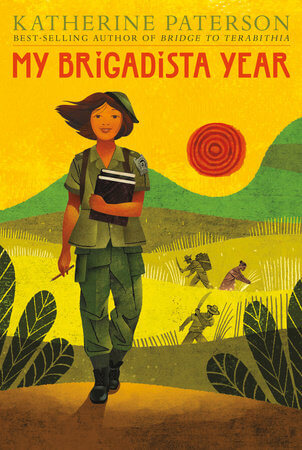 Paterson's books span a range of eras and subjects, from ancient China and Japan to Arthurian legend to mill and textile workers in the 19th and early 20th centuries, to stories of more contemporary Vermont children. Some of her best-known books include Bridge to Terabithia, The Great Gilly Hopkins, Lyddie, The Same Stuff as Stars, Flint Heart, The King's Equal and Jacob Have I Loved. No matter the subject, Paterson's great sense of humor and compassion imbue her writing, and her deep understanding of the hearts of children have made her books beloved among generations of readers.
Now, eight years after her last book, Katherine Paterson has written My Brigadista Year, which follows a 13-year-old Cuban teenager as she volunteers for Fidel Castro's national literacy campaign and travels into the impoverished countryside to teach others how to read.
The Flying Pig asks readers to RSVP for this event at (802) 985-3999 or via email.