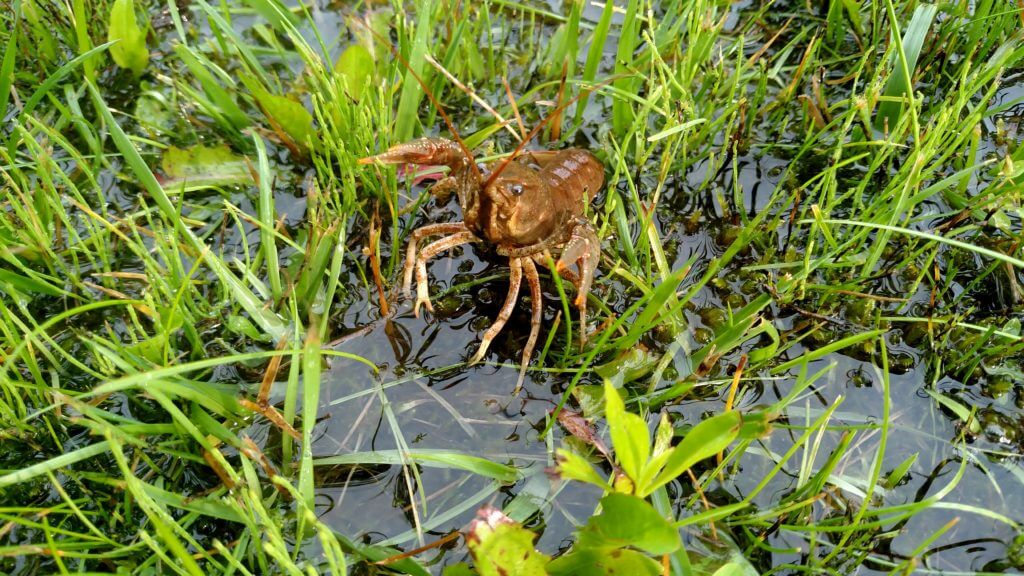 Congratulations to Sara and Brandt Nelsen of Charlotte whose daughter Vivian Page Nelsen was born May 24.
Congratulations to Adam Hamilton of Charlotte who earned placement on the University of New Hampshire Dean's List for the Spring 2017 semester.
Congratulations to Delanie Cynewski and Ethan McDonald of Charlotte who graduated from Roger Williams University, Bristol, Rhode Island this spring. Delanie earned a B.A. in international relations, Ethan a BS in architecture.
Congratulations to Beth Sachs of Burlington who with her late partner, Blair Hamilton (son of late Charlotte tree warden, Larry Hamilton) founded the Vermont Energy Investment Corporation (VEIC), a leading promoter of energy efficiency and passive solar production. Sachs recently received the Terry Erich Award for lifetime Achievement from the Vermont Businesses for Social Responsibility. Sachs and her organization were recognized for their contribution to Vermont's fight against climate change, their advocacy for social justice and creation of a progressive and flexible workplace.
Congratulations to James Hebert, M.D. who was named as the 2017 recipient of the A. Bradley Soule Award by the University of Vermont College of Medicine. The award is the Medical Alumni Association's highest honor, recognizing an alumnus whose "loyalty and dedication to the Larner College of Medicine most emulates those qualities as exhibited by the award's namesake and first recipient, A. Bradley Soule, Jr., M.D." A surgeon and member of the medical school class of 1977, Dr. Hebert stayed on as a surgical resident and has built his career at the Larner College of Medicine. He was described by colleague David Pilcher, M.D. as a "jack of all trades and master of many" in Pilcher's book, Catamount Surgeons. During his tenure at UVM Hebert has held many leadership positions in the department of surgery including division chief for general surgery, vice chair for education, program director for the Surgery Residency and associate dean for Graduate Medical Education. Outside of his UVM positions, Hebert served on the Board of Governors of the American College of Surgeons and as a director of the American Board of Surgery. He continues his philanthropic support of the college of medicine and serves on the UVM Leadership Council in addition to being a longtime resident of Charlotte.
Congratulations to Tyler Bolles, the bassist for the musical group Swale that released its new album, "There's No One Here." Tyler and his also musically-inclined brother, Dan, spent many of their formative years in Charlotte where their father was pastor of the Congregational Church. Swale introduced its new music Friday at the Light Club Lamp Shop on Intervale Avenue, Burlington as part a "Sumervale Food and Music Event."
Sympathy is extended to family and friends of Janice Armell of Charlotte who passed away June 26 at the age of 80. A native of New Hampshire, she moved to Charlotte and worked here for many years at Eating Well Magazine. Her husband, Lester Armell and their son Eric predeceased her. Her surviving family includes seven sons and daughters, 18 grandchildren and 34 great grandchildren. The family asks that those wishing to make donations in her memory consider doing so to the Shriners Hospital, 51 Blossom Street, Boston, MA 02114 or to the Muscular Dystrophy Association of Vermont, University of Vermont Medical Center Clinic, 790 College Parkway, Colchester VT 05439.
Sympathy is extended to family and friends of William Graham, M.D. of Charlotte who passed away June 29 at the age of 87. Originally from Pennsylvania, Bill attended Harvard University before earning his medical degree from the University of Pennsylvania. Having done a residency at Dartmouth, Bill served in the Air Force but wanted to return to northern New England. He met his wife, Valerie, while she was a medical student at Dartmouth, and they later lived in Washington, D.C., Boston and Albuquerque, New Mexico, before Bill accepted a professorship at UVM Medical School in 1971. Valerie survives him in Charlotte. The family asks that, in lieu of flowers, donations be made to Shelburne Farms or to the Lake Champlain Chamber Music Festival. There will be a celebration of his life at All Souls Interfaith Gathering in Shelburne on Sunday, July 30, at 2:30 p.m.
Sympathy is extended to family and friends of Judy Rowe who passed away June 30 at the age of 84. After living in various sections of the country from Colorado to Connecticut as well as Vermont, Judy felt a pull to return and came to Charlotte in 1988. While here she started North Country Journeys, a magazine for women looking for outdoor adventures. She was an early member of Ten Stones Community in Charlotte where she lived for 24 years. The family suggests that those wishing to make a donation in her memory, consider doing so to the Charlotte Land Trust or to the Vermont Audubon Society.
Regional Bite
National Politics hits the local scene
Charlotte resident Brady Toensing, a state Republican Party official and Vermont campaign chair for President Trump, filed a complaint suit against Jane Sanders a year ago, alleging that she made fraudulent claims while looking to get $10 million for a real estate deal that would provide Burlington College with significant funds. Brady said that although Sanders left her post five years before the college closed in 2016, well in debt by that point, it was her doing that placed it in that position. Sander's husband, Bernie, said that when his wife left in 2011, the school was sound both financially and academically. The issue did not disappear over the past year, and the Justice Department and FBI continue to look into the land deal. The Charlotte, North Carolina Observer newspaper has one of the lengthier articles about the issue and quotes Toensing several times, saying that his complaint was of national interest because he says Senator Sander's office "improperly pressured" the bank to approve the loan.
Save