Learning the two-step dance to optimize career options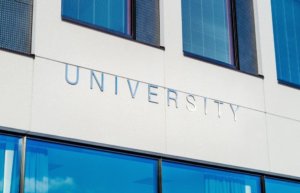 Fifty-six percent of Americans believe a four-year college degree does not justify the cost because many graduates lack specific skills and are saddled with huge debt, according to the Wall Street Journal-National Opinion Research Center Poll this March. Overall, most respondents fear that their children will not be better off in their future.
If students and families choose to make the investment to attend college, it is essential to develop a two-step plan to optimize success.
The first stage begins in high school, where the student is exposed to varied interests. The second phase is optimizing the college experience to be prepared for a career.
Starting in high school, developing a plan to be exposed to a range of interests can create a compelling college application. College planning begins with taking classes that explore academic interests. Being able to identify academic strengths can pave the way for future careers. It is helpful to review college websites for their academic admissions requirements for high school courses.
Extra-curricular activities highlight a student's unique interests and personality. The Common Application, used by most colleges, includes a top 10 activity list for a student to describe their talents and time commitments. There is a drop-down menu to choose from among 27 categories, such as academics, athletics, community service, internships and work.
The activities that a student enjoys can be a catalyst to explore professional interests. For example, if a student likes international travel, this can influence their future college major and career options that have a global outlook.
In this case, a high school student could create a plan to attend a summer program abroad and take a University of Vermont dual-enrollment foreign language class. Also, participating in an internship with Vermont businesses that work with Canadian companies could be a way to speak another language and learn about international fields.
Also, students' college essays highlight how activities have shaped their interests. The Common Application includes seven essay prompts to choose from. For example, one prompt asks: Discuss an accomplishment, event or realization that sparked a period of personal growth and a new understanding of yourself or others.
Once in college, the planning process continues with an eye toward a career. It is essential to optimize the college experience while taking a range of classes and participating in activities that can enlighten their future opportunities.
CBS News reports that specific college majors can influence job opportunities and financial outcomes. "There are just very large differences in labor market outcomes depending on your major," explains Richard Dietz, an economist at the New York Federal Reserve.

Data from the New York Federal Reserve shows that degrees in STEM have some of the highest earnings, compared to majors in theology, social services, performing arts, education and leisure and hospitality.
Although college graduates typically earn more than students with only a high school diploma, this is not the case for everyone. Economists explain that college students majoring in less lucrative disciplines can earn around the same as those who do not attend college.
College students pursuing less financially strong majors should consider adding a minor with greater earning potential. For example, a theater major could add a real estate minor to work in property management interacting with the public.
Students can meet with the career-planning center and advisers, who provide concrete recommendations to achieve goals. These resources can suggest majors and clubs to enhance qualifications and build professional networks.
Colleges offer many learning opportunities beyond the classroom walls. Participating in career-focused internships, teaching assistant positions, study abroad programs and recruiting job fairs are essential to building professional skills.
In addition, if a student is applying to a graduate program, academic coursework and varied experiences provide relevant background for compelling essays. Teachers and professional references are included in the application to highlight overall strengths.
College is a growth experience that encourages students to become more excited for their ongoing educational journey. Planning for college begins in high school, where activities and classes can influence personal interests. Once in college, developing a four-year college roadmap can build a tangible foundation for professional career goals.
Each student has a unique and thoughtful path toward their future. Sifting and sorting through various choices can help high school students create a plan that can make a big difference in college.
(Margo Bartsch founded College Essay Coach, a full-service college admission business, and has been an adjunct professor in business at Champlain College and at Middlebury College.)