Maj Eisinger, Contributor
April finds the Food Shelf in full swing, planning ways to augment the supply of fresh food, clothing and assistance for community members in need.
But, we are also looking for a new home, hoping to find a first-floor space of about 600 square feet with room for parking and receipt of large food orders.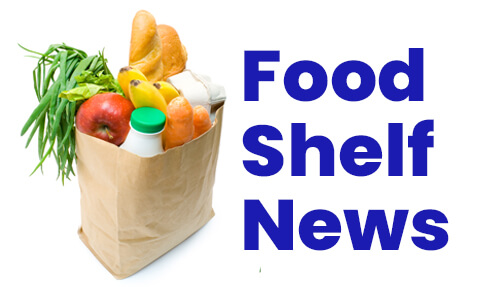 As emergency pandemic grant assistance from the Foodbank expires, we appreciate all those in our community who strengthen the safety net for those in need. The Charlotte Food Shelf is grateful to be a beneficiary of the Farm Stand Together program. Meaghin Kennedy reports this small nonprofit will provide gift cards allowing those with food insecurity to shop at selected local farmstands.
Applications for the Farm Stand Together gift card are available through the Charlotte Food Shelf. For more information visit the website.
Children benefit from the Shoe In program. This program uses donations to the food shelf to subsidize the purchase of sneakers, required for gymnasium floors. If your child is in need of "no mark" sneakers, please contact Betsy Lloyd, Charlotte Central School counselor.
Also, used clothing donated to the Grange in April helps Charlotte children. Those doing spring cleaning can put aside donations of gently used items of children's clothing for this purpose.
For those who look forward to gardening season, please remember the food shelf as you plan your spring planting. If you grow, consider planting an extra row. Locally grown produce helps offset rising food prices. We hope that this lovely Charlotte tradition will continue to provide healthy leafy greens and vegetables to those in need.
The food shelf is grateful for monetary contributions from Lisa Crispin and Robert Downing, Stephen and Lynne Hale, Deborah Cook and the Hannaford Fight Hunger Bag Program. We also extend a big thank you to Rayne Herzog, the general manager of the Shelburne Athletic Club and the 18 vigorous participants in the 14-day My Zone Challenge, whose efforts resulted in a much appreciated donation.
Donations of foodstuffs are also much appreciated; we thank Stewart's Bread, the Minkler family and Will Perry, and all who contributed to Our Lady of Mount Carmel's monthly food drive.
As the food shelf looks for a new home, we remain grateful for the many years the Congregational Church has provided space to us in their basement. Please email Peggy Sharpe, food shelf secretary, with any leads.
The Charlotte Food Shelf remains committed to providing dignified access to healthy food and assistance to those in need. We remind the community that if you or someone you know in Charlotte or North Ferrisburgh is facing utility shut-off or an unexpected hardship, help is available. All request and grants are kept private, and are available by simply calling 802-425-3252 or by filling out a request form. Request forms are available during food shelf open hours or on our website.
The food shelf is open for food distribution from 4-6 p.m. on the second and fourth Wednesday of each month. Our address is 403 Church Hill Road behind the Congregational Church in Charlotte.
Masking is encouraged during the ongoing pandemic and its new virus variants. For emergency food, please call John at 802-425-3130. If you cannot come to the Food Shelf due to COVID symptoms, or seek further information about the Food Shelf, please call 802-425-3252.
Monetary donations are appreciated, tax deductible, and can be addressed to: Charlotte Food Shelf, Inc., P.O. Box 83, Charlotte VT 05445.