Area events – March 9 – March 25, 2023
Please email us your event listings at least three weeks in advance.
Huneck dog art
A pioneering naturalist
Thursday, March 9, 6:30-7:30 p.m.
Based on her book "Woman, Watching: Louise de Kiriline Lawrence and the Songbirds of Pimisi Bay" Merilyn Simonds presents an online discussion of the early environmentalist known as Canada's Rachel Carson. Info to join the free presentation.
Rock in Middlebury
Friday, March 10, 7 p.m.
Celebrate the music of Elton John and Queen with some of Vermont's favorite musicians. Concert is at Middlebury's Town Hall Theater. Tickets available ahead or at the door. More info.
Secular and sacred works
Friday, March 10, 7 p.m.-8:30 p.m.
The Middlebury College Choir performs at All Souls Interfaith Gathering in Shelburne, under the direction of Ronnie Romano. Free tickets required: more info.
Dover Quartet
Friday, March 10, 7:30 p.m.-9:30 p.m.
Haochen Zhang, pianist, joins the string quartet for a concert at the Mahaney Arts Center in Middlebury. More info and tickets (including streaming option).
Teen comedy theater
Friday-Sunday, March 10-12
Burlington's Very Merry Theatre brings their new production of Monty Python's classic comedy, Spamalot, to the stage. Performances are at the Old North End Community Center in Burlington. Donations are gratefully accepted for these free performances, appropriate for all ages. More info and showtimes, including many upcoming shows.
Air guitar theater
March 10-26
Vermont Stage presents Airness, the feel-good, music-filled show about finding your joy through hit rock and roll songs from the 1980s. The performances are held at Main Street Landing, Burlington; tickets available prior or day of the show. Best for ages 13+. Showtimes, tickets and more info.
Lake Iroquois ice fishing
Saturday, March 11, 9 a.m.-noon
Weather and ice permitting, the Vermont Department of Fish and Wildlife holds an intro to ice fishing clinic at Lake Iroquois in Williston. Topics will include instruction, safety, equipment and regulations. All equipment provided for use. More info and to register. Cancellations will be on our website or on Instagram.
Almost garden time
Saturday, March 11, 10 a.m.-11:30 a.m.
Red Wagon Plants in Hinesburg holding class on vegetable garden design. More info.
Fuel the spark
Saturday, March 11, 10 a.m.-noon
Young Inventors Program holds an invention fair at Vermont Day School in Shelburne, with projects and prototypes created by students in grades K-8. Top inventors from each age group have a chance to attend the New England Regional Convention in New Hampshire. Come support the young people and see what technologies may be part of our future. Learn more.
Saturday seed swap
Saturday, March 11, 10 a.m.-1 p.m.
Bring seeds to exchange with others at this event organized by Burlington's Vermont Garden Network. Swap is at the Fletcher Free Library in Burlington; gardening, seed and soil resources will be available. Free event and all welcome. Read more.
Black film festival
Saturday, March 11, 3 p.m.-5 p.m.
This month's Black is Beautiful film is The Glass Shield, directed by Charles Burnett. Free film is screened at Fletcher Free Library in Burlington. Read more.
Unique clay plates
Saturday, March 11, 5 p.m.-7 p.m.
Using rolled slabs of clay and molds, form plates for home use with your unique design flourishes. Pick up finished projects two weeks after class. The Old School Art Studio offers this class in Richmond for all levels of experience. More info and registration.
Wilderness first aid
Saturday & Sunday, March 11 & 12, 9 a.m.-5 p.m.
The North Branch Nature Center in Montpelier offers a two-day, entry-level course for basic first aid training and backcountry medical skills. Class is for ages 18+. More info.
Irish heritage festival
Saturday, March 11-18
The kickoff event for this Burlington festival is a tribute concert at St. Michael's College in Colchester to honor Sen. Patrick Leahy's retirement. Schedule of events.
Purim party
Sunday, March 12, 9:15 a.m.-11:15 a.m.
Ohavi Zedek Synagogue in Burlington invites families for a morning of magic, a costume parade, games, singing and hamantaschen, the symbolic Jewish pastries. More info.
America's founding father
Sunday, March 12, 2 p.m.-3 p.m.
Fort Ticonderoga, historic site in Ticonderoga, N.Y., presents author David Stewart in a Zoom talk about his book George Washington: The Political Rise of America's Founding Father. Register.
25th annual concert
Sunday, March 12, 2 p.m. & 4:30 p.m.
The Hinesburg Artist Series presents its annual spring concert at St. Jude's Church in Hinesburg. Featured will be the South County Chorus and the Hinesburg Artist Series orchestra, under the direction of Rufus Patrick. Info and tickets.
Call to action
Sunday, March 12, 7 p.m.-8 p.m.
Land Ethic Vermont presents a free online talk by Doug Tallamy, author of Nature's Best Hope. He will discuss his approach to conservation for the future of the natural world. Info and registration.
Wings Over Water
Daily, 11 a.m., 1 p.m. and 3 p.m.
Burlington's ECHO Leahy Center offers a selection of 20-minute 3D movies. Wings Over Water is about birds that live along rivers and wetlands. More info or call 802-864-1848.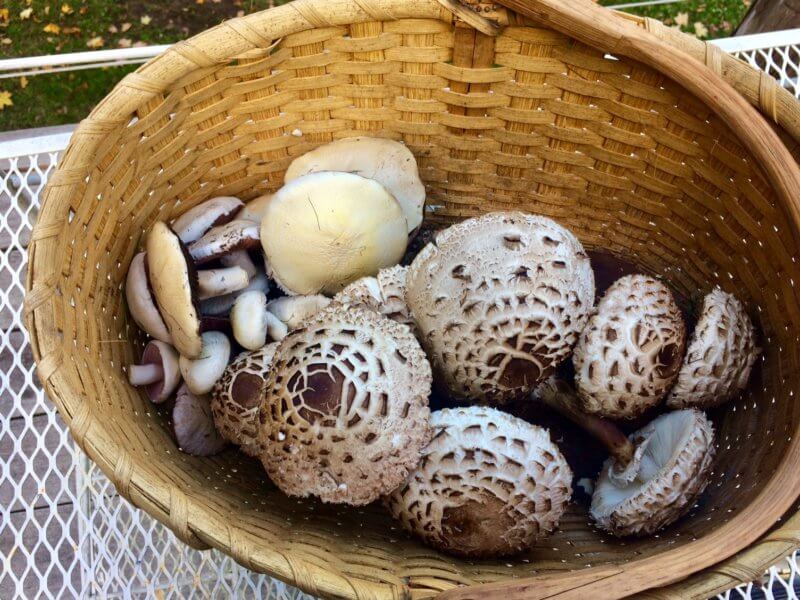 The art of mycology
Tuesday, March 14, 6 p.m.
Photographer, artist and author Meg Madden presents a slideshow of her work and shares her knowledge about the mushrooms she's found in Vermont. Free event is at the Jackson Gallery downstairs at the Town Hall Theater in Middlebury. Her photography show continues through March 19. More info.
Rokeby book discussion
Tuesday, March 14, 6 p.m.
Free discussion, via Zoom, about the book All That She Carried by Tiya Miles. More info.
Form follows function
Wednesday, March 15, 6:30 p.m.-8:30 p.m.
Louis Sullivan was an American architect, referred to as the 'father of modernism,' who grew to fame in the late 1800s. Burlington City Arts presents a documentary about his life at Contois Auditorium in Burlington. The film, The Struggle for American Architecture, is free and may be live-streamed the day of the screening. More info.

Cold climate landscapes
Thursday, March 16, 5 p.m.-6 p.m.
Vermont artist Liz Nelson paints the vast, sometimes dark and harsh, landscapes of Iceland, Norway and Vermont. Her current exhibit North is at The Front gallery in Montpelier. The artist discusses her process and what draws her to these bleak and rich landscapes. Free. More info.
Newsies
Thursday-Saturday, March 16-19
The Vergennes Union High School music department presents the historical musical comedy, Newsies. The story is loosely based on the newsboys' strike of 1899; its timeless message is perfect for the whole family. More info and tickets are at the door.
English country dances
Friday, March 17, 7 p.m.-9:30 p.m.
Wear your comfy clothes and learn authentic English dances in a casual atmosphere. Newcomers get a lesson at 6:30 p.m. Free class at the Elley-Long Music Center at St. Michael's College. Class continues April 14 and 28. For info email Val.
Danceable rock music
Friday, March 17, 7:30 p.m.
The Town Hall Theater in Middlebury hosts a soul and rock show featuring The Doughboys, with favorite tunes from the 1950s to today. Perfect for a St. Patrick's Day celebration. Info and tickets.
Cochran's Rope-a-Thon
Friday-Sunday, March 17-19
Fundraising marathon at Cochran's Ski Area in Richmond with entrants skiing a number of runs on the rope tow. More info or registration.
A somewhat true tale
March 17, 18, 19, 24 & 25
The Shelburne Players present a funny retelling of the classic Robin Hood story, The Somewhat True Tale of Robin Hood. The play is held at the Shelburne Town Center at 5420 Shelburne Road. Times and tickets.
All you can eat pie
Saturday March 18, 8 a.m.-noon
Charlotte Shelburne Hinesburg Rotary invites everyone to their Pies for Breakfast event, held in the Shelburne Town Hall building at 5420 Shelburne Rd. Shady Rill entertains from 9 a.m.-noon; Irish dance performance from 11 a.m.-noon. Coffee, beverages and, yes, lots of pie to try. Tickets at the door. More info.
Curling event
Saturday, March 18, 8 a.m.-6:30 p.m.
The South Burlington Rotary Club presents Curling Classic, a fundraising event on the ice at Cairns Arena in South Burlington. Free to watch any time during the day. More info.
Fruit tree pruning
Saturday, March 18, 11:30 a.m.-1 p.m.
Ralph Fitz-Gerald leads a fruit tree pruning workshop in Monkton. Rain date is March 19. Park in the Town Hall parking lot; meet at 288 Monkton Ridge Rd. just down the road. Suggested $20 donation benefits the Monkton Little Free Pantry Fund. Register here.
Good Gravy bluegrass
Saturday, March 18, 6 p.m.-8:30 p.m.
Burlington bluegrass group Good Gravy performs at the Shelburne Vineyard. More info.
Tango milonga
Saturday, March 18, 7-10 p.m.
Milonga is a style of Argentine dance that is similar to tango, but looser, less complex and faster. Queen City Tango of Burlington brings their high energy and spirit to the Shelburne Town Hall for an evening of open dancing and spicy music. Wear green for St. Patrick's Day, if desired; clean, smooth-soled shoes required. Snacks and water available to purchase, or BYO snacks and non-alcoholic beverages. Arrive at 6:30 p.m. if you can help set up the room. More info.
Glass lampshade workshop
Saturdays, March 18, 25, April 1
Learn the basics of the copper-foil method of stained glass pioneered by Louis Tiffany. All materials and instruction are provided in this three-Saturday workshop at the Shelburne Craft School, 10 a.m.-4 p.m. each day. More info.
Black trailblazers
Sunday, March 19, 2-3 p.m.
Author Elise Guyette gives a free, in-person talk at the Ethan Allen Homestead in Burlington on Black trailblazers between 1790 and 1860. Donations gratefully accepted. Watch online.
Children's art on display
Through Thursday, March 30
On display at Burlington's Fletcher Free Library is a collection of art by young adults from Ukraine, Moldova and the Republic of Georgia. Their show is called Let's Build a Roof Over the World. Gallery is open every day 10 a.m.-6 p.m.
Spruce, fir and pines
Tuesday, March 21, noon-12:30 p.m.
Join the Vermont Land Trust for this free, online talk about identification of these species. Donations gratefully accepted. Register.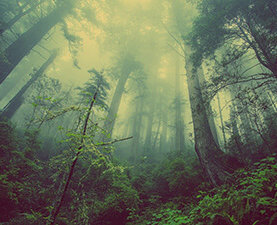 Changing woodlands
Wednesday, March 22, noon-1 p.m.
A changing climate is affecting the health of Vermont's beloved forests. Two expert foresters and researchers speak to the science, the data and the research into how our forests may change in time. Free program via Zoom. Info and registration. Click on the March 22 block in the calendar.
Poetry at the Fleming
Wednesday, March 22, 5:30 p.m.
Hear poet and artist Shanta Lee read from her newest book of poetry, Black Metamorphoses. Lee also has two exhibitions at the Fleming Museum in Burlington: Dark Goddess and Object-Defied through May 20. The museum exhibits and the reading are free. More info.
Garden webinars
Thursday, March 23, 2 p.m.
Join a Zoom webinar series from The Garden Conservancy, following the course of a gardening year at the English garden of Sissinghurst. Sissinghurst Castle Garden was created in the 1930s by Vita Sackville-West and Harold Nicholson. Info and registration.
Vermont's bats
Thursday, March 23, 6 p.m.-7 p.m.
The Vermont Fish and Wildlife Department presents an in-person talk by the state wildlife biologist about bat diversity, behavior and migration in our state. Free at the Ferrisburgh Town Offices at 3279 Route 7. Info at 802-434-7245.
Blossom In yoga
Thursdays, March 23-May 11, 6 p.m.-8 p.m.
For this season of renewal and reinvigoration, a nine-session series of yoga classes at All Souls Interfaith Gathering in Shelburne. Info and registration.
Sugar on snow
Saturday, March 25, 1 p.m.-3 p.m.
Audubon Vermont in Huntington holds a Pride Hike followed by sugar on snow. Tap a tree, collect sap from buckets, tour the sugarbush. Appropriate for all ages, families and allies. Free but donations gladly accepted. Service dogs only. Dress appropriately. Info and registration.
Teen science cafe
Saturday, March 25, 5 p.m.-7 p.m.
This month's teen science pathways event at the University of Vermont focuses on flow cytometry and the technology that allows scientists to conduct certain research on human cells. Info and registration.
Find the funny
Saturday, March 25, 7:30 p.m.
The Stealing from Work troupe presents their newest comedy show, Gaslight at the End of the Tunnel, at the Vergennes Opera House. Doors and cash bar at 6:30 p.m. Tickets and info.