Beans and human beings closely connected
Be it beanpoles, bean counters or bean spillers, when we're full of beans, both linguistically and nutritionally, we're well off. Beans, an important part of every known cuisine for more than 10,000 years, are high in fiber, vitamins and minerals. Eat up!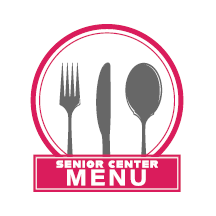 The Naval History and Heritage Command lists three staple recipes from the Navy Cook Book: baking powder biscuits, creamed sliced dried beef and Navy bean soup. Seamen called that creamed dried beef SOS, but Navy bean soup has been a required and beloved menu tradition in Senate restaurants for more than a century. There, it is known as Senate Soup.
In his wonderful "The Best Cook in the World … Tales from My Momma's Table," Rick Bragg starts off a chapter titled "A Man Who Knew Beans" with a picture of his great-great-grandfather who observed that a bland bean was a poor bean, and unfit for men or hogs."
Toothsome details fill the rest of the chapter, ending with a recipe for Depression-era cornbread. Bragg's strong feeling about whether or not cornbread should have sugar is sure to stir up conversation and even heated discussion any time a few people get together.
Don't fret that BeanCon23, held in Medellin with a 1,200-mile tour of Colombian bean fields, ended on Feb. 17. You can enjoy your beans and lots more at the Charlotte Senior Center.
Monday, Feb. 27
Monday Munch: 11:30-12:30
Navy beans with ham, green salad, cornbread, brownies.
Thursday, March 2, 10-11 a.m.
Grab & Go meal pickup
Dried beef with potatoes, Burgundy wine sauce, broccoli florets, craisin muffin, strawberry shortcake
In March, the Charlotte Senior Center will celebrate "Eat like the Irish" just a bit early.
Monday, March 6
Monday Munch: 11:30 a.m.-12:30 p.m.
Irish beef stew, Irish pub salad, Irish soda bread, Bailey's poke cake.
A ballad from 1800 proclaimed:
Then hurrah for an Irish Stew
That will stick to your belly like glue.
The sons of St. Patrick forever,
And three cheers for a real Irish Stew.
There's general agreement that Irish stew is a great dish, but start polling people on the ingredients and you'll find lots of opinions on whether it contains lamb, mutton or beef — and whether to add carrots, peas, turnips and more.
Canadians seem to take Irish stew very seriously. In 2017, a Food and Drug regulation listed the contents. We figure our own selectboard has enough on its plate without asking them to take this on.
Come to the Charlotte Senior Center, and you're sure to find a stobhach gaelach that is tasty. Not to mention that Bailey's poke cake.
Thursday, March 9
Men's Breakfast: 7-9 a.m.
Grab & Go meal pick-up: 10-11 a.m.
Stuffed chicken, mashed red potatoes, French green beans and chocolate raspberry birthday cake
Here's a great rendering of the sentimental "Irish Eyes" by Dennis Morgan.