Lunches limited to sandwiches and salads because of PCB levels
PCB testing and a plan for Charlotte Central School
In November, PCB testing was performed at Charlotte Central School. PCBs are human-made chemicals that were used in building materials before 1980. The Charlotte Central School results showed the kitchen area to have a PCB level above the state recommended level. The school district will be working with a PCB consultant to address a level of 110 ng/m3 in the Charlotte Central School kitchen. The state threshold is 100 ng/m3.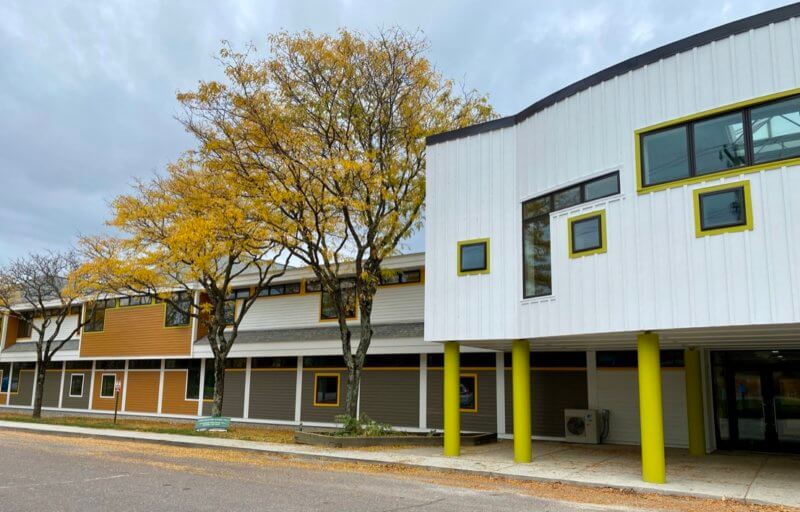 Charlotte Central will be taking immediate actions to reduce the time our Charlotte Central School kitchen crew spends in the kitchen while working through a course of mitigation including:
Food prep will relocate to the cafeteria.
Menu options will be limited to the daily cold food offerings — ham, turkey, sunbutter sandwiches and chef or garden salads. The school will not offer hot lunches listed on the district menu until further notice.
All food service will happen in the cafeteria, keeping students out of the kitchen.
Food will be served on compostable trays instead of reusable trays.
Carbon filtration systems will be procured and located in the kitchen as steps are taken to mitigate the cause of the PCB contamination.
The safety of all staff and students is key in all school planning.
World Read Aloud Day
Feb. 1 was World Read Aloud Day, and Charlotte Central School welcomed authors Grace Lin, Kate Messner, Tara Dairman and Tanya Lee Stone.
World Read Aloud Day has become an event with millions of readers, writers and listeners from communities all across the world coming together to honor the joy and power of reading and sharing stories.
Across the United States, students participated in virtual read alouds with authors to spread the love of reading and writing. Charlotte students in the second and third grades heard Kate Messner and Grace Lin shared details about how they collaborated on the book "Once Upon a Book."
Illustrator Grace Lin shared the artistic details that went into the creation of a picture that became the inspiration for their book.
Kate Messner told students, "My writers' notebook is where I go to play." This is the place where she drops ideas that she can use as story starters.
Author connections continued with students from the Omega Team having a Q&A with Tayna Lee Stone, Vermont author of more than 105 books.
2023-24 kindergarten registration
Charlotte Central School will be opening 2023-24 kindergarten registration for next school year on Feb. 1. The Champlain Valley School District is asking families to register their kindergartners by Feb. 24, in an effort to get more accurate enrollment numbers the upcoming school year.
Contact Naomi Strada or 802-425-6600 to pre-register your child for the next school year if they will turn 5 years old by Sept. 1.
After you have indicated that you will be sending your child(ren) to Charlotte Central School, Strada will email instructions so you can register your child online through our PowerSchool Parent Portal. The kindergarten page on the registration section of the district's website provides more information.
After this is completed, more detailed information on kindergarten registration dates and visits will be coming in the spring.
Intra-district K-8 school choice
Children entering grades preK-8 who live in the towns of Charlotte, Hinesburg, Shelburne, St. George and Williston may exercise school choice. The goal is to both allow options for families and also make balanced class sizes to provide a positive learning environment for all children. Processes for intra-district choice of school will be guided by the needs of students, space availability and existing resources. Great effort will be made to meet as many families' needs as possible. Contact the school office for more information.