Classes at the senior center make a great present
Are you still searching for a holiday gift or looking for something new to try out in 2023? How about a class at the senior center? There is a wide range of offerings ranging from beginner guitar, ukulele, watercolor or mediation.
The center has expanded its programs to include late afternoon and some evening and weekend classes.
Other exciting news: Garnet Healthcare is back offering COVID-19 and flu vaccines at the senior center starting in January.
The senior center offers programming for adults 50 and older from Charlotte and surrounding communities. Interested in receiving a weekly reminder about what is happening? Sign up for the email newsletters on our website. The "Week Ahead" email is sent out on Friday mornings with activities, lunch menus and special programming for the upcoming week.
Community Events
Christmas morning breakfast
Sunday, Dec. 25, 8:30-11 a.m.
The holidays are a time to be shared with others. The senior center is extending an invitation to those interested in gathering for community and connection over breakfast to join at the senior center on Christmas morning. Please register by calling 802-425-6345, but also know that drop-ins will be welcome as well.
Do you need a ride to the senior center or have questions? Contact Suzanne at 802-324-8853.
COVID-19 & flu vaccine walk-in clinics
Wednesdays, Jan. 11 & 25, 1-6 p.m.
In January, Garnet Healthcare is back offering COVID-19 vaccines, updated (bivalent) boosters and flu vaccine walk-in clinics at the Charlotte Senior Center. No appointments necessary. Note: Flu vaccines are only available for those under 65 years.
Cello performance
Thursday, Jan. 26, 1-1:45 p.m.
Enjoy a solo cello performance at the senior center with Jonah Hutchin, a premier young adult performing cellist of Charlotte, Vermont. Check out Jonah's website. Free.
Art Exhibit
Wind Castles — and Beyond
Photography exhibit by Rachel Doran is on display through the end of January. Doran has been exhibiting for about 25 years, and this exhibit includes many photographs of Vermont landscapes, as well as glimpses of New York State and Ontario, Canada.
Upcoming Programs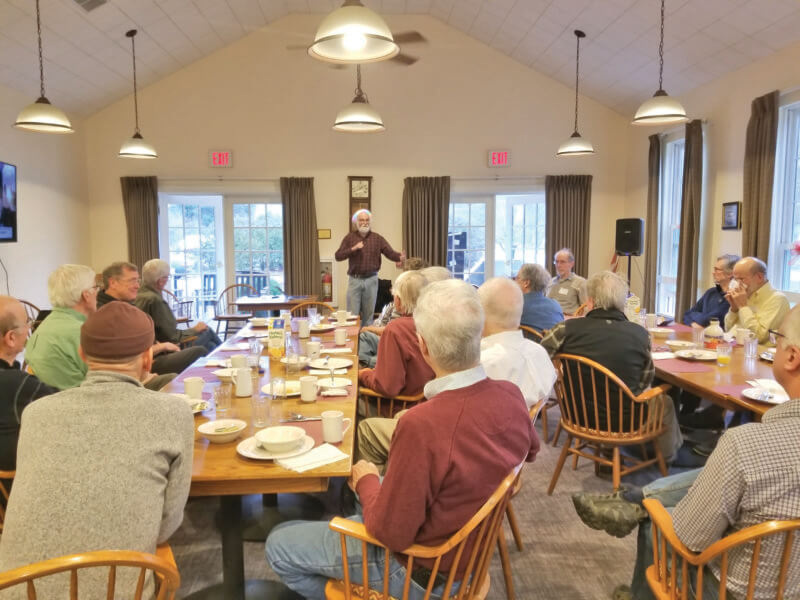 Beginner guitar II
Wednesday evenings, 7-8 p.m., Jan. 18, 25, Feb. 1, 15, 22 and March 1
Interested in learning guitar? This class is for those who have a basic understanding of beginner guitar and is a continuation of the fall beginner guitar six-week class. If you have questions about whether this class would be appropriate for your specific skill level, please reach out to John Creech. There will be no class on Feb. 8. Cost is $75. Register by Friday, Jan. 13.
Meditation class
Tuesday evenings, 5-6 p.m., Jan. 10, 17, 24 & Feb. 7
Kickstart the New Year with some self-care as your resolution and join Charlie Nardozzi for this four-week meditation class. Has your meditation practice fallen to the wayside? Or are you curious about meditation and interested in starting a practice? This class is for beginners and experienced meditators alike. All are welcome. Meditation is an easy-to-learn practice that has been proven to reduce anxiety, stress, pain and depression. Cost is $40 for the four-week session. Pre-registration and payment due by Jan. 9.
Kirtan
Sunday, Jan. 15, 3-5 p.m.
Join Charlie Nardozzi and Heidi Kvasnak for a Sunday afternoon Kirtan. Kirtan is an ancient Yoga gathering where musicians play traditional instruments and sing simple chants. Some chants are call and response and others are singalongs. Feel free to simply sit, listen and enjoy. The goal is to create a peaceful, quiet and soothing space inside. Song sheets will be provided, an explanation about the chants before singing, and some brief, quiet times between chants for meditation. All are welcome and no experience is necessary. Register by Friday, Jan. 13. Cost is free. Questions? Please contact Charlie Nardozzi.
Ukulele
Wednesday evenings, 5:30-6:30 p.m., Jan. 18, 25, Feb. 1, 15, 22, & March 1
Join John Creech as you learn to play the ukulele in this fun and easygoing class. Ukuleles are easy to learn, even if you have no musical background. This group is for anyone who already plays and just wants to play in a group as well as beginners interested in learning. Bring a ukulele, along with an electronic clip-on tuner, and the curiosity for learning something new. There will be no class on Feb. 8. Registration required by Friday, Jan. 13. Cost is $75.
Watercolor in winter
Tuesdays, Jan. 31-March. 7, 9 a.m.-noon
In this six-session class with Lynn Cummings, a variety of topics will be explored ranging from "painting whites" and winter wildlife, to details that can be added to paintings, like insects, bubbles and water droplets. Cost is $240 and registration and payment by Jan. 20.
Volunteer opportunities
Alzheimer's Association support group facilitators
The senior center is seeking volunteers to serve as support group facilitators to help start a new support group for people caring for someone with dementia. Facilitators create a safe, open environment where people share their feelings, thoughts and experiences in a combined effort to better cope with and manage the shared problems of dementia. If you are interested, please contact Jordan Cotto.
Meals
Menus are posted on our website.
Monday lunches
Served weekly. Lunch is served 11:30 a.m-12:30 p.m., or until the food runs out. No registration required. Suggested lunch donation $5.
Weekly Age Well Grab & Go meals
Pick up on Thursdays 10-11 a.m. at the Charlotte Senior Center. Registration is required by Monday for the Thursday meal. To register, contact Kerrie Pughe at 802-425-6345. Suggested meal donation $5.
Holiday hours
• Friday, Dec. 23, closing at noon.
• Monday, Dec. 26, closed in observance of Christmas.
• Tuesday-Friday, Dec. 27-30, the senior center will be closing at noon.
Please check the website calendar to confirm that a program is being held.
• Monday, Jan. 2, closed in observance of New Years Day.
Senior center contact info:
Lori York, director
Kerrie Pughe, coordinator
212 Ferry Road, Charlotte
802-425-6345
Follow the senior center on Facebook or Instagram.