Calendar of events – December 14, 2022 – February 15, 2023
Please send event listings at least three weeks in advance.
Audubon bird count
Weds., Dec. 14-Thurs., Jan. 5
The Audubon Christmas bird count is under way. Click to participate in this rewarding science project.
Online open studio
Thursdays, Dec. 15 & 22, 6-8 p.m.
The Poartry Project of Charlotte hosts an online meeting place for creatives. Drop in, work on your project or craft at home and enjoy sharing inspiration and interacting with others. To register. Email for more info
Very Merry Oklahoma!
Friday, Dec. 16, 6:30 p.m., Saturday, Dec. 17, 2 & 6:30 p.m.
The Very Merry Theatre troupe presents Oklahoma! at its Old North End Community Center location on Allen Street in Burlington. Performances are free and appropriate for all family members. Donations gratefully accepted. More info.
Vergennes singalong
Saturday, Dec. 17, 5-6:30 p.m.
Local families are invited to gather at City Park in downtown Vergennes for a community singalong around the fire pit. Roast marshmallows, sing carols, sip hot chocolate and feel festive. Free family event. More info.
Create a succulent planter
Saturday, Dec. 17, various times
Red Wagon Plants in Hinesburg is offering a make-and-take class. Participants complete an arrangement of succulents in a container, your own or one from the shop. Class offered at 10 a.m., 11 a.m., or 1 p.m. Sign up.
Messiah sing
Sunday, Dec. 18, 2 p.m.
The Congregational Church in downtown Middlebury hosts a public singalong featuring selections from Handel's Messiah. Donations gladly accepted. Learn more by calling Jeff at 802-989-7355.
Hinesburg choral concert
Sunday, Dec. 18, 2 p.m. & 4:30 p.m.
Under the direction of Rufus Patrick, the South County Chorus and the Hinesburg Artist Series orchestra present their holiday concert at St. Jude Catholic Church. Two free performances; donations accepted. You are also encouraged to bring a non-perishable item for the Hinesburg Food Shelf.
Mushroom medicine
Monday, Dec. 19, 6-7:30 p.m.
Spoonful Herbals offers a class on fungi folk wisdom, processing techniques and medicinal benefits of wild and cultivated forest fungi. Class is at City Market, Burlington's south end location; more info and to register.
Teen winter retreat
Tues., Dec. 27-Sunday, Jan. 1, 2023
The ReTribe organization in Underhill hosts a winter retreat for teens to connect with their community, set intentions and cultivate compassion in a safe and non-judgmental group. Celebrate the passage into a new year with cooking, games, winter sports and more. For info and to register.
Palette knife skills
Wednesday, Dec. 28, 6-8 p.m.
Join Charlotte poet, author and artist JC Wayne, founder of the Poartry Project, in a virtual art class for students wishing to increase their comfort with palette-knife painting. Materials list provided upon registration.
Virtual New Year's Eve
Sat., Dec. 31, 5-7:30 p.m.
Montpelier-based non-profit All Brains Belong supports the well-being and inclusion of people with all types of brains through healthcare, education and community connection. The organization offers a free, virtual evening of activities and celebration for a community that prefers not to mingle with holiday crowds, due to increased risk of complications from COVID. The Zoom evening includes activities for all ages: stuffed animal play, a musical performance by the Misty Bay Ramblers, games, discussion about brain types and health, and more. Click for more info or by calling Sara at 802-234-1098.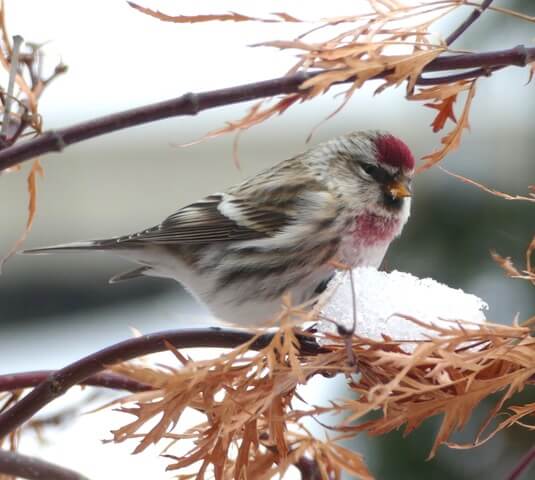 Bird monitoring
Saturday, Dec. 31, 8-9:30 a.m.
All levels of bird enthusiasts are welcome to the Birds of Vermont Museum in Huntington for an outdoor walk along forest trails and meadows, watching for local species. Bring binoculars if you have them and dress for the weather. Free program; register by calling 802-434-2167 or register here. Donations gratefully accepted.
Out with the old
Saturday, Dec. 31, all day
Burlington hosts Highlight, a celebration of the transition from 2022 to 2023. Daytime and evening events for all ages. Complete schedule.
New Year's Eve opera concert
Saturday, Dec. 31, 3 p.m.
Vermont Opera in Concert presents local and national artists at McCarthy Arts Center, St. Michael's College, Colchester. Pre-concert talk by Mary Jo Heath, commentator on Saturday Afternoon at the Metropolitan Opera. Purchase tickets in advance or call 802-654-2000.
Next Year
Blood drive
Thurs., Jan. 5, 11:30 a.m.-5 p.m.
St. Jude Parish in Hinesburg holds a Red Cross blood drive. Give in January for a chance to win a trip for two to Super Bowl LVII. Click or call 1-800-RED-CROSS to schedule a time to give.
French cafe music
Thursday, Jan. 5, 6-8:30 p.m.
Tournesol performs at Shelburne Vineyard with music reminiscent of Paris in the 1930s and 1940s. Free event, two sets of music. More info.
Register for Access
starting Friday, Jan. 6
The next season of Access classes at Champlain Valley Union High School in Hinesburg runs from Feb. 1-June 2, 2023. The program offers numerous courses for adults and young adults. Classes are of varying lengths. Start registering online Jan. 6.

Bells of good cheer
Fri., Jan. 6, 7 p.m.
St. James Episcopal Church, Essex Junction.
Saturday, Jan. 7, 7 p.m.
South Hero Congregational Church, South Hero
Sunday, Jan. 8, 3 p.m.
Faith United Methodist Church, Burlington
The Northern Bronze Handbell Ensemble presents its holiday program for all ages. Tickets available at the door. More info.
Cabaret
Fri., Jan. 6, 7 p.m., Saturday, Jan. 7, 2 & 7 p.m., Sunday, Jan. 8, 4 p.m.
The Very Merry Theatre performs musical at the Old North End Community Center in Burlington. Free performances are appropriate for older kids and adults; donations gratefully accepted to support programs for 5-18 year olds in all aspects of theatre production. More info.
Winter bald eagle survey
Jan. 6-20
Audubon Vermont asks local residents to report any sightings of bald eagles during these dates to gather data about overwintering birds. Online submissions may be made here or by using a free eBird account through the Cornell Lab of Ornithology.
The Pieces I Am
Sunday, Jan. 8, 2 p.m.
This documentary about author Toni Morrison is part of the Middlebury New Filmmakers Festival and will be screened at Town Hall Theater in Middlebury. For tickets or more info.
Afghan musicians
Thurs., Jan. 12, 7:30-9 p.m.
Heart of Afghanistan features musicians whose music is currently banned in Afghanistan. With harmonium, piano, violin, tabla and voice, the four men perform pieces representing the historical progression of traditional music in their country at the Mahaney Arts Center at Middlebury College. More info and tickets.
Vineyard bluegrass
Friday, Jan. 13, 6-8:30 p.m.
Shelburne Vineyard welcomes Vermont trio, Hot Pickin' Party, to its loft stage for a free evening of traditional and original bluegrass tunes. More info.
Frey movie, part 2
Weds., Jan. 18, 6:30-8:30 p.m.
See Part 2 of the movie about Swiss architect Albert Frey, called The Architectural Interpreter. Movie is shown at Burlington's Contois Auditorium and is part of the Architecture + Design Film Series. Free; doors open at 6 p.m. Read more.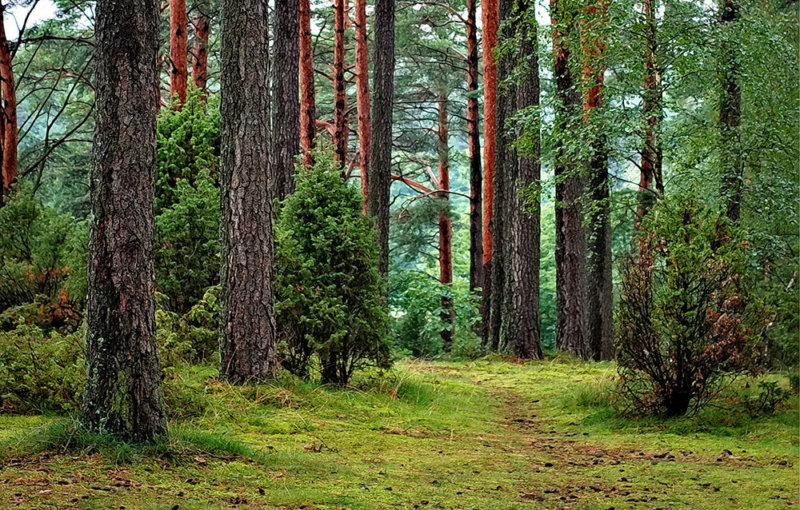 Vermont's young forests
Saturday, Jan. 21, 1-3 p.m.
Join Chittenden County Forester Ethan Tapper for a program at the Hinesburg Town Forest. Tapper will discuss how he and others plan to increase forest health and create habitat in our relatively young forests. Free to register; directions to location given during registration. Donations gratefully accepted to the Vermont Land Trust.
Teen Agro-Tek cafe
Saturday, Jan. 21, 5-7 p.m.
Area youth in grades 7-12 are invited to learn more about careers in agro-tech innovation. Meet faculty, learn about work in this field and discover how researchers apply new technologies to agricultural endeavors and studies. Held at the University of Vermont, the Science Pathways Cafes offer free registration, including pizza and drinks. They are planned and run by teens, for teens. To learn more and register. More info.
Discover engineering
Saturday, Feb. 18
Registration for this day-long free event begins in early January 2023. The University of Vermont's College of Engineering and Mathematical Sciences welcomes youths in grades 5-12 who want to learn about engineering careers, build skills and ask questions of engineering students and faculty. Food provided. To learn more. Watch the webpage for registration info coming soon.
Local holiday services
(Masks are recommended indoors, at all locations.)
Charlotte Congregational Church
Church Hill Road, Charlotte
Christmas pageant
Sunday, Dec. 18, 10 a.m.
Outdoor family carol sing
Saturday, Dec. 24, 4 p.m.
Indoor lessons and carols services
Saturday, Dec. 24, 5 & 7 p.m.
(5 p.m. service may be live-streamed. Call 802-425-3176 for instructions.)
Christmas service with Holy Communion
Sunday, Dec. 25, 10 a.m.
United Church of Hinesburg
Route 116, Hinesburg
Fourth Sunday of Advent and children's pageant
Sunday, Dec. 18, 10 a.m.
Family and friends service with special music and candlelight
Saturday, Dec. 24, 6 p.m.
Lessons and carols service with choir and candlelight
Saturday, Dec., 24, 10 p.m.
Prayer and carols service
Sunday, Dec. 25, 10 a.m.
Lighthouse Baptist Church
Mechanicsville Road, Hinesburg
Christmas Eve service
Saturday, Dec. 24, 5 p.m.
Christmas Day service
Sunday, Dec. 25, 10:30 a.m.
Community Alliance Church
Pond Road, Hinesburg
Live Nativity outdoors
Sunday, Dec. 18, 5-8 p.m.
Cocoa, treats and carols inside. Reservations encouraged for Nativity tours.
Christmas Eve candlelight service
Saturday, Dec. 24, 6 p.m.
Trinity Episcopal Church
Route 7, Shelburne village
Christmas Eve service and children's pageant
Saturday, Dec. 24, 4 p.m.
Christmas Day service
Sunday, Dec. 25, 9:30 a.m.
(For information go to trinityshelburne.org or call 802-985-2269 to watch via Zoom.)
St. Jude Catholic Church
Route 116, Hinesburg village
Christmas Eve
Saturday, Dec. 24
The Old Lantern in Charlotte, 4 p.m.
St. Jude, 7 p.m.
Christmas Day
Sunday, Dec. 25, 10 a.m.
New Years Eve
Saturday, Dec. 31, 4:30 p.m.
New Years Day
Sunday, Jan. 1, 9:30 a.m.
Our Lady of Mt. Carmel
Spear Street, Charlotte
New Years Day
Sunday, Jan. 1, 11 a.m.
All Souls Interfaith Gathering
Bostwick Farm Rd., Shelburne
Holiday service
Saturday, Dec. 24, 4:30-5:30 p.m.
Prayers for World Peace evening service
Saturday, Dec. 31
To confirm time, call Tammy at 802-985-3819 or visit the website.