Calendar of events – November 17 – December 12, 2022
Please send event listings to us at least three weeks in advance.
Hello Dolly
Thursday-Saturday, Nov. 17-19,
7 p.m. & Saturday, Nov. 19, 2 p.m.
Mt. Abraham Union High School in Bristol presents their fall musical, featuring over 100 students and a live band. With singing and dancing, it's appropriate for the whole family. Tickets available. Leave a message at 802-377-3335 if you encounter problems with online ordering.
Fantastic Mr. Fox
Friday, Nov. 18, 7 p.m.
Ferrisburgh Central School students present an adaptation of a popular Roald Dahl story. School is on Little Chicago Road. More info by calling 802-877-3463.
Hinesburg bazaar and lunch
Saturday, Nov. 19, 9 a.m.-1 p.m.
The United Church of Hinesburg holds its annual holiday bazaar with crafts, wreaths, baked goods and more. Held at the Osborne Parish Hall, next to the Church on Rte. 116. Lunch of homemade soups and sandwiches available 11 a.m.-1 p.m.
Turkey trot
Saturday, Nov. 19, 10 a.m.-noon
In advance of the holiday season of plenty, have fun stretching your legs at a 5K fun run, organized by the Student Council at Champlain Valley Union High School in Hinesburg. All invited to participate; if able, please bring a non-perishable Thanksgiving food item. Pre-register in advance or onsite prior to the race.
Observational drawing
Saturday, Nov. 19, 10:30 a.m.-12:30 p.m.
Artist Rachel Mirus presents Drawing for Mindfulness, a morning of techniques and lessons to quiet the mind while observing details of natural objects. Practice begins inside, and if weather allows, participants draw outside. Held at Birds of Vermont Museum in Huntington; all materials are provided. Bring favorite drawing tools or natural items, if desired. More info and registration.
Middlebury 5k and 10k
Sunday, Nov. 20, noon start
Pick the race length that suits you for this community event. Races begin and end at the new Middlebury Recreation Building on Creek Road. Raffles, medals and the chance to win a turkey. Complete info and registration.
Fanny's garden
Sunday, Nov. 20, 2-3:30 p.m.
Tom Sharpley, head gardener at Burlington's Ethan Allen Homestead, talks about Fanny Allen and how she fed residents of the homestead. Discover what 18th century gardeners grew to sustain themselves. Fanny was Vermont's first known native botanist. Free program in Burlington. More info at 802-865-4556.
Live cook-along
Sunday, Nov. 20, 3-4:30 p.m.
Participants cook along with Lili Hanft as she leads an online workshop on creating healthy, whole food, nutrient-dense Thanksgiving sides. Program is presented by City Market; you will receive a shopping list and recipes in advance of the class. Free to participate; more info and registration.
Rice stunt night
Tuesday, Nov. 22, 4 & 8 p.m.
Rice Memorial High School's stunt night features stunts and skits from all four class years. A much-loved community event, onstage at the Flynn Theater in Burlington. Tickets and more info available.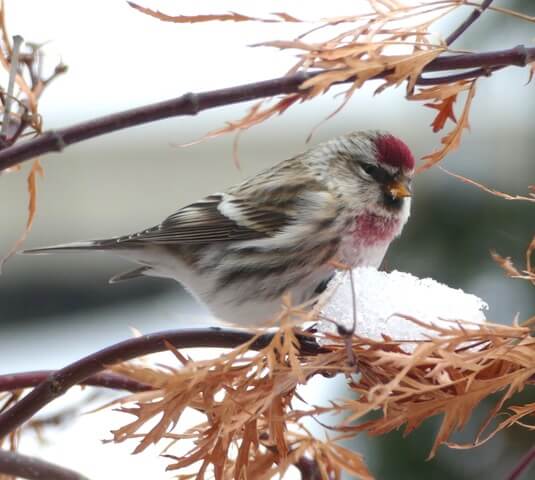 Bird monitoring
Saturday, Nov 26, 8-9:30 a.m.
All levels of birders join Birds of Vermont Museum staff for a walk along museum trails and meadows, observing local species that may stay here for the winter. Held outdoors at the museum in Huntington; dress for the weather and bring binoculars if you have them. More info and registration.
Handcrafter Fair
Saturday, Nov. 26, 9 a.m.-4 p.m.
Champlain Valley Union High School in Hinesburg holds its annual Handcrafter Fair, with over 150 crafters, food offerings and a raffle. The fair is also a food shelf drive: please bring non-perishable foods for the donation box. Free entry and parking.
Quechee forest fairies
Saturday, Nov. 26, 10 a.m.-2:30 p.m.
Families gather at Vermont Institute of Natural Science in Quechee to build fairy houses out of natural materials. Trek through the VINS forest to hunt for fairies. Wearing wings is encouraged. Event is included with general admission. More info or by calling 802-359-5000.
Baked goods for gifts
Monday, Nov. 28, 5:30-7 p.m.
Local baker Audrey Bernstein leads this free online class on classic shortbread cookies and truffles, perfect for holiday gifts. After registration for this City Market class, participants receive recipes and shopping lists for following along. More info and reserve a spot.

Chromaticats jazz combo
Tuesday, Nov. 29, 7:30-8:30 p.m.
The University of Vermont Jazz Vocal Ensemble and Chromaticats present their fall concert at the university's recital hall in Burlington. Emphasis is on composers and lyricists from Pittsburgh. Free concert, open to the public. More info.
Palette knife practice
Wednesday, Nov. 30, 6-8 p.m.
Artists looking for guidance and inspiration using palette knives for painting can join Charlotte artist and poet, JC Wayne, for an online evening that will encourage confidence with laying on paint with this tool. Work on compositional elements and color-mixing in a relaxed workshop. More info or to register.
Zach Nugent Uncorked
Wednesday, Nov. 30, 6-9 p.m.
Local guitarist and vocalist Nugent plays at Shelburne Vineyard for a series of free Wednesday night shows, featuring special guests, vintage and new music and storytelling in the loft. He will play two sets in his soulful, rootsy style.
First Thursday series
Thursday, Dec. 1, 6-9 p.m.
Danny LeFrancois, from Danny and the Parts, plays two sets at Shelburne Vineyard. Free and open to all; part of the evening's proceeds go to the King Street Center in Burlington. More info.
Caroling and tree lighting
Friday, Dec. 2, 5:30 p.m.
The town of Shelburne welcomes all to get in the holiday spirit with caroling on the town green from 5:30-6 p.m. The tree on the green will be lit at 6 p.m., followed by visits with a special North Pole resident at the town hall. Come inside for warm cocoa, goodies and a craft activity for kids. Updated details.
Waldorf School fair
Friday, Dec. 2, 6-9 p.m.
Saturday, Dec. 3, 10 a.m.-2 p.m.
The Lake Champlain Waldorf School in Shelburne welcomes all to its Winter Fair. Friday evening is for adults and older teens; Saturday's fair will be outside and includes many younger children's activities. Vendors both days, as well as Farmers and Foragers food truck. More info.
Local meat sale
Saturday, Dec. 3
Bread and Butter Farm in Shelburne holds a holiday market and meat sale. For more info and to confirm time, call 802-985-9200.
Philo Ridge holiday market
Saturday, Dec. 3, 10 a.m.-3 p.m.
Stop by Philo Ridge Farm in Charlotte for farm-grown products and gift items from local makers and artisans. Questions about the event may be emailed.
Craft school festival
Saturday, Dec. 3, 2-5 p.m.
Stop by the Shelburne Craft School on Harbor Road for their winter festival and craft fair. There will be a silent auction, snacks and craft projects for kids.
Intervale Pride hike
Sunday, Dec. 4, 1-3 p.m.
Explore the easy and mostly flat trails at Burlington's Intervale. For all ages, allies and families. Organized by Audubon Vermont; register in advance.
Honey Dewdrops
Sunday, Dec. 4, 4-6 p.m.
Valley Stage Productions presents this duo at the Richmond Congregational Church, in-person or streaming ticket option. Doors open at 3 p.m. More info and tickets.
High school choir
Tuesday, Dec. 6, noon-1 p.m.
The Mount Mansfield Union High School chorus performs at St. Paul's Cathedral in Burlington. Call 802-899-4690 with questions.
Polar express magic
Saturday and Sunday, Dec. 10 & 11
Relive the magic of Chris Van Allsburg's book, The Polar Express, on a special train adventure in Burlington. For children of all ages and for those who still believe, the Polar Express event is an area favorite. Wear your pajamas, listen for bells chiming, meet elves and be transported into another realm as you ride to the North Pole. More info, times and tickets.