Christmas trees on Greenbush
If Matt and Lauren Daley's dream comes true, eventually Charlotters won't have to go over the river and through the woods, traveling to other towns to get a Christmas tree.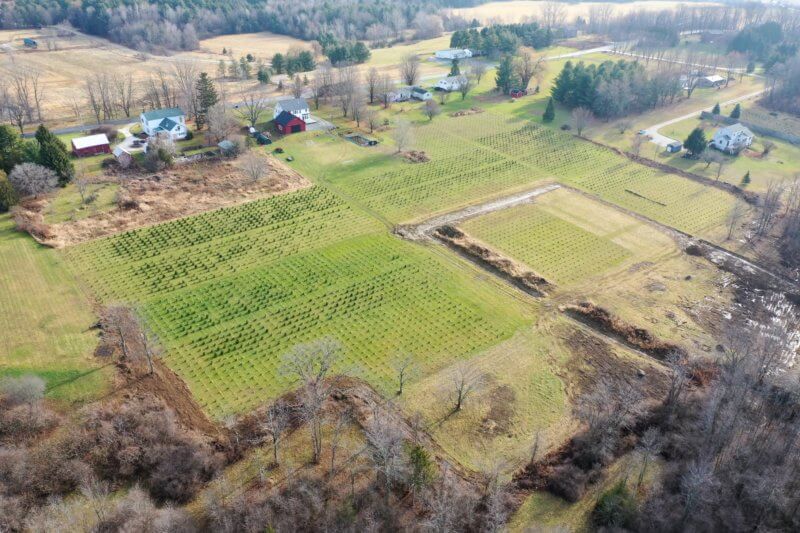 This year, those who don't get one of the trees that Matt has hauled from Randolph may still have to go … ahem, a fir piece … to get their Christmas conifer.
The Daleys will begin selling trees on their Split Rock Tree Farm on the Friday after Thanksgiving. They'll be open 10 a.m.-4 p.m. through Sunday.
Any that aren't sold will be available on subsequent Saturdays and Sundays. Matt Daley said the supply of Christmas trees was limited this year, so he wasn't able to truck in as many as he would have liked.
The Daleys' hope is that in two years people will be able to cut their own Christmas trees at Split Rock Tree Farm. They have planted 6,000 primarily balsams and, if the weather and everything else critical to Christmas tree growth cooperates, plan to be selling their own homegrown trees the Christmas after next.
Meantime, this year the Daleys are holding a soft opening to introduce people to the idea of shopping locally for their yule tannenbaums. They'll have hot chocolate and candy canes and will be selling wreaths.
Matt Daley said they are looking for other local businesses who would like to set up inside their barn and sell ornaments, jewelry, coffee or other gift ideas.
Matt Daley is a captain with the Vermont State Police in charge of the five Northern Barracks.
He went to Hobart and William Smith Colleges in Geneva, N.Y., where he played football and hockey. After graduating he was on the college coaching staff but soon realized that making $12,000 a year wasn't going to cut it.
Matt was considering going into the military when his father mentioned that the state police were hiring.

One weekend, some years back, he was visiting his sister who was teaching at a prep school in Massachusetts when he met her friend, Lauren. Things clicked.
When Lauren Daley got a job as a school counselor in Waterbury, they were living in Esssex. Charlotte seemed like a good choice for travel to both of their jobs.
They were visiting a friend in Massachusetts who had a Christmas tree farm. Once again things clicked. It seemed like a good family business, so they kept that on their list of possibilities.
Initially, the Daleys lived on Greenbush Road north of Ferry Road, but down the road they found property that would make a good Christmas tree farm. They built a home there on 11 acres that had been subdivided from the old Bora farm in 2016.
Shortly after, they started planting Christmas trees, about 1,200 a year.
The Daleys "are kind of big on getting the kids out of the house and doing stuff and learning something" and Christmas tree farming seems like a good way to do that.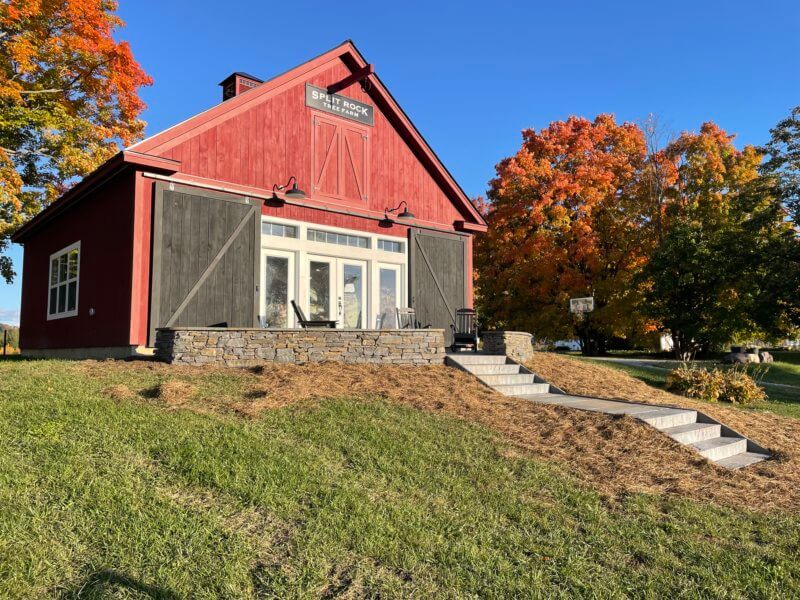 The kids — Owen,12, Griffin, 10, and Greta, 8 — are students at Charlotte Central School. The boys have already learned how to run the mower.
"We pay them to mow and keep the weeds down," Matt Daley said.
Split Rock Tree Farm is at 4224 Greenbush Road just south of Pelkey's Blueberries.
If you come by the weekend after Thanksgiving, the Daleys think yule enjoy it.