Free weatherization supplies to keep Charlotters warm this winter
The Charlotte Energy Committee is continuing the Charlotte Weatherization Project this year to connect low-to-moderate income Charlotters with no-cost weatherization materials and energy efficiency programs designed to help reduce their home's energy consumption.
High energy bills make life more difficult. For some families, heating bills make it harder to meet their basic needs such as food, housing, and child care; that is why access to weatherization can make a big difference for some of Charlotte's families. Did you know weatherization reduces energy consumption by 15 to 30 percent on average?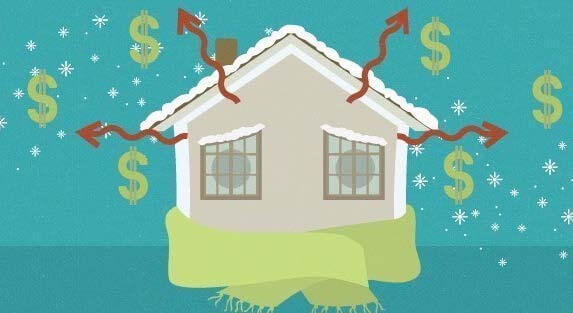 It is good for your wallet and good for the planet. It's a win-win! Sealing up your home for the winter saves you money, conserves energy, improves your indoor environment and supports community resilience.
The Charlotte Weatherization Project is offering the following materials at no-charge: plastic window insulation, rubber window seals, door sweeps, threshold rubber seals, pipe insulation, outlet and light switch cover gaskets, foam, caulk and low-flow shower heads. It also has application guns for caulk and foam available to borrow. More materials are available, just ask for what you need.
Supplies are easy to order by emailing Marissa. Due to the pandemic, we are offering free contact-less drop off of materials right to your door.
If you are interested in taking your home's energy efficiency even further, check out these resources:
The Charlotte Library has a thermal camera you can borrow to visualize where your home has air or water leaks.
Button Up Vermont offers free home energy consultations to identify areas where your home is losing energy and learn how you can seal up and save money. Sign up or call 888-921-5990.
Finally, Efficiency Vermont offers a multitude of home energy efficiency programs, rebates, and instructional videos.
The Charlotte Weatherization Project is supported by a grant to the Charlotte Energy Committee from the Vermont Council on Rural Development's Climate Catalysts Innovation Fund to supply local families in need with materials to button up this winter.