Mary Landon, Calendar Coordinator
Please send us your event listings at least three weeks in advance.
Correction: The bee and butterfly bioblitz listed in the last issue of The Charlotte News at Farm Craft VT in Shelburne on Sept. 10 has been cancelled.
Summer's last Grange on the Green
Thursday Sept. 8, 5.30 p.m.
The Will Patton Trio will perform on the Charlotte Town Green on Thursday, Sept. 8, at 5.30 p.m. Combine a jazz and Brazilian choro mandolinist with a symphony violinist who also plays bluegrass and hot swing and throw in a lifelong guitarist equally at home with flatpicking fiddle tunes and fiery Gypsy jazz solos and you get some idea of the music of the Will Patton Trio. This concert is sponsored by Charlotte-based Cumbancha record label, booking agency and music publisher. Bring friends, family and a picnic for the final Grange on the Green of the summer.
Country rock in the vineyard
Thursday, Sept. 8, 6-8 p.m.
Enjoy the classic and country rock of the cover band Sticks and Stones, entertaining at the Snow Farm Vineyard in South Hero. Bring picnics starting at 5 p.m., or purchase food from various food trucks. No outside alcohol allowed; wine available for purchase onsite. Concert is free and open to all. Click for more info.
Tick talk
Friday, Sept. 9, noon-1 p.m.
Learn from a biology professor about the ecology of ticks and tick-borne diseases at the Henry Sheldon Museum in Middlebury. This free talk has limited seating and is first-come, first-served. Bring a lunch if desired. Click for more info or call 802-388-2117.
Songs of New Orleans
Friday, Sept. 9, 7-10 p.m.
An evening of blues is coming to the historic Isham Family Farm Barn in Williston. Chip Wilson and friends provide the soulful southern sounds. Chairs provided. Tickets may be purchased in advance by emailing or at the door.
South End Art Hop
Friday-Sunday, Sept. 9-11
Burlington's South End arts district celebrates a growing number of small businesses and artistic ventures at this event. Centered around Pine Street, the Art Hop features artists in their studios, open galleries, food, music and a vibrant community. Explore venues and support the many enthusiastic artists who present their wares; enjoy some of the many free events while you discover this creative corner of the city. Click or more info.
New art exhibit
Friday, Sept. 9-Saturday, Oct 29
Furchgott Sourdiffe Gallery in Shelburne launches a new show with artist Jessica Scriver. Scriver's paintings investigate patterns of growth, adaptation and evolution. Opening reception on Friday, Sept. 30, 5-7 p.m. Click to find out more or call 802-985-3848.
Migrating raptors
Saturday, Sept. 10, 8-11 a.m.
Partake in a leisurely walk at Shelburne Farms, watching for migrating birds or looking for those that winter over at the farm. Meet a wild raptor ambassador from Outreach for Earth Stewardship. Recommended for ages 10 and older; amateurs to experts welcomed. Walk leaves promptly at 8 a.m.; arrive early in order to drive to the meeting place at the farm. Bring water, binoculars, and whatever else you want for being comfortable outside. Registration required.
Natural history at the waterfront
Saturday, Sept. 10, 1-3 p.m.
To commemorate the 50th anniversary of the Clean Water Act, the Lake Champlain Basin Program offers a walk with a naturalist on the Burlington waterfront. Learn about the area's natural and human history, and about efforts to keep the lake clean. Free event meets in front of Burlington's ECHO Center. Email questions or call 802-372-3213.
Forest management walk
Saturday, Sept. 10, 1 p.m.
Join the Chittenden County forester for a walk in the Catamount Community Forest in Williston. Forester Ethan Tapper will talk about managing forests in a changing climate, as well as specific plans for the Williston forest. Meet at Catamount Outdoor Family Center in Williston, prepared to walk a mile on gravel trails, rain or shine.
Folk art scholars
Saturday, Sept. 10, 1:30-3:30 p.m.
A panel of folk art scholars discusses folk art today at Shelburne Museum. Time for questions and meeting the panelists follow the discussion. Free event with museum admission; preregistration required.
Church pilgrimage
Sunday, Sept. 11, 10 a.m.
All are welcome to the Old Round Church in Richmond for the annual pilgrimage worship service. Celebrate the church's heritage as Richmond's first community meeting hall. All are welcome. Click for more info.
Rockwell Kent exhibition
Tuesday, Sept. 13-Friday, Dec. 19
The Fleming Museum of Art at the University of Vermont re-opens on Sept. 13 with three special exhibitions, including one with 49 prints by American author, painter and printmaker Rockwell Kent. Kent's recognizable, stylized woodcuts were featured in advertising, books, posters and bookplates during the early 20th century. This show features a portion of the largest collection of Kent prints in the world. Free but donations gladly accepted. Click for more info.
Amish memoirs
Thursday, Sept. 15, 6:30- 8 p.m.
Amish memoirist Saloma Miller Furlong speaks at a free event at Fletcher Free Library in Burlington. Furlong discusses her books, her life as part of the Amish community and her decision to leave the community. Click for more info or call 802-863-3403.
The 39 Steps
Thursday-Sunday, Sept. 15-18
In this spoof of, and homage to, cliched spy movies, the Middlebury Players present The 39 Steps, the comedy version of Alfred Hitchcock's spy masterpiece. Four actors take on multiple roles in this show at the Town Hall Theater in Middlebury. Click for more info on showtimes and tickets.
Bluegrass and barbecue
Friday, Sept. 16, 6-8 p.m.
Shelburne Vineyard welcomes all to a bluegrass show featuring Hard Scrabble. Food is available from Southern Smoke. Bring chairs or blankets; doors open at 5 p.m. Click for tickets or food truck menu.
Bobolink carving class
Saturday, Sept. 17, 9:30 a.m.-3:30 p.m.
Led by a member of Green Mountain Woodcarvers, this class at the Birds of Vermont Museum in Huntington includes wood and paint. Bring your own carving tools, gloves, mask and lunch. Some tools available for purchase at the class. The end result, in one day, is a carved and painted bobolink. Suitable for all levels, best for adults and teens. Call 802-434-2167 to sign up.
Living history expo
Saturday & Sunday, Sept 17-18
This family-friendly event at the Champlain Valley Exposition in Essex Junction features vendors, reenactments, encampments and demos. Click for more info and tickets available.
Island Vines running race
Sunday, Sept. 18, 9 a.m.
Departing from the Snow Farm Vineyard in South Hero, this race offers a 5K or 10K option along scenic West Shore Road. Walkers welcome. Click to sign up.
18th century women's attire
Sunday, Sept. 18, 2-4 p.m.
Enjoy an outside, in-person lecture at the Ethan Allen Homestead in Burlington. Skye Makaris discusses "Dressing the 18th century working woman." This lecture is free and is followed by Q&A. Click for more info.
Hurdy-gurdy and accordion
Sunday, Sept. 18, 4 p.m.
The Swedish folk music duo Symbio takes the stage at Richmond Congregational Church as part of the P.M. Sundays performances. A hurdy-gurdy, also known as a wheel violin, produces sound with a rosined wheel rubbing against strings and is operated with a hand crank. Celtic music that defies genres. Click for details and tickets.
Abenaki skills
Tuesday, Sept. 20, 5-8 p.m.
Learn about Abenaki gardening practices, as well as ways of fish processing, at this workshop held at Burlington's Intervale Center. A program of the Vermont Department of Fish and Wildlife, registration is required.
Estate planning for women
Wednesday, Sept. 21, 10 a.m.-noon
A free workshop for women of all ages hosted at Shelburne Farms, with an expert panel sharing information and answering questions. The Vermont Land Trust will participate. Presentation is comfortable, professional and not intimidating. Questions about the workshop may be emailed. Click to reregister.
CHARLOTTE
Planting for fall color
Thursday, Sept. 22, 9-11 a.m.
Think about your landscape plans with fall foliage in mind. Learn about the best trees and shrubs for color and textural interest, led by Horsford Gardens and Nursery staff. Free program at the nursery in Charlotte requires preregistration.
Cheese and wine pairing
Thursday, Sept. 22, 5:30-7 p.m.
This event at the Shelburne Vineyard fills up quickly. Learn about Vermont's wine industry and sample cheese and wine. This event is for ages 21 and over and requires registration.
Coming Up
Campfire with Abenaki chief
Friday, Sept. 23, 5:30-7 p.m.
Listen to stories and drumming songs from Chief Don Stevens around the campfire at Shelburne Farms. Look at native artifacts and learn about Abenaki culture in Vermont. Best for ages 6 and older. Click to preregister.
Climbing festival
Friday-Sunday, Sept. 23-25
The Climbing Access Resource Group of Vermont invites climbing enthusiasts to a weekend of clinics, camping, speakers, workshops and more at Cochran's Ski Area in Richmond. Click for more info and complete schedule.
Street rod nationals
Friday-Sunday, Sept. 23-25
See specialty vehicles, street rods, pick-ups, muscle cars and lots more at the Northeast Street Rod Nationals at the Champlain Valley Exposition in Essex Junction. Click for details and times or call 802-878-5545.
Walk to defeat ALS
Saturday, Sept. 24, 10 a.m.
The Vermont Walk to Defeat ALS 5K takes place at Oakledge Park in Burlington. Sign up to walk and raise funds for the cause. Questions may be emailed to [email protected]. Click for more info.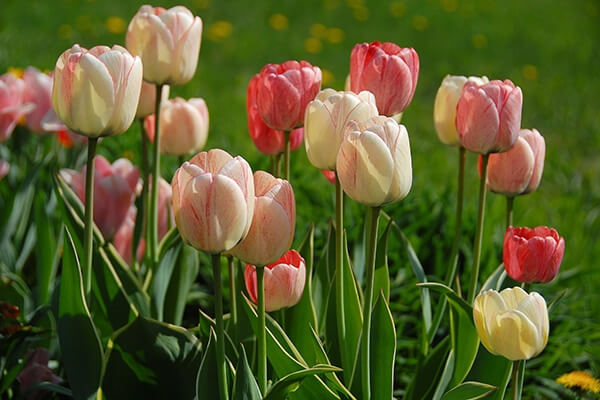 CHARLOTTE
All about bulbs
Saturday, Oct. 1, 10-11 a.m.
Owner Charlie Proutt of Horsford Gardens and Nursery in Charlotte shares expert bulb-planting tips and variety recommendations. To have a colorful spring, think about planting bulbs this fall. Free class requires registration.
Made in Vermont
Saturday-Sunday, Oct. 1 & 2
The Made in Vermont Marketplace is a showcase of unique Vermont products, ranging from furniture to food, from clothing to wine. Held at the Champlain Valley Exposition in Essex Junction. Click for more info.
5K race in Shelburne
Sunday, Oct. 2, 9 a.m.
Follow a route through the woods and trails at Shelburne Farms. Register now for this popular event. Check-in starts at 7:15 a.m. Click for more info and to register.
Weave a basket
Sunday, Oct. 2, 10 a.m.-3 p.m.
Red Wagon Plants in Hinesburg offers the opportunity to create a two-handled harvest basket, tightly woven and built for use in the Shaker tradition. Click for more info, or to register.
Buddy Walk
Sunday, Oct. 2, 1-3 p.m.
The Champlain Valley Buddy Walk, which begins and ends at Battery Park in Burlington, helps to raise awareness and funds for programs that benefit people with Down syndrome and their families. Walk a mile loop on the waterfront; on-site registration starts at noon. Online preregistration is open.
Music on the lawn
Sunday, Oct. 2, 4:30-7 p.m.
Live bluegrass is on the schedule for a community concert in Richmond. Gather on the lawn of the Old Round Church; bring picnics or purchase food and beverages there. Family-friendly event with $10 suggested donation. Bring blankets or chairs; leave alcoholic drinks and pets at home. Proceeds benefit the Richmond Historical Society.
Congee workshop
Saturday, Oct 8, 5-6:30 p.m.
Congee is a rice or multi-grain porridge and a staple of Asian cuisine. In this class at Richmond Community Kitchen, Cameron Wong teaches about Chinese spices and herbs that can change a simple dish into a custom sweet or savory comfort dish for winter. Limited class size for these popular classes. Click for more info or to register.
Farther afield
Community and collage
Sept. 8- Jan. 7, 2023
On exhibit at the Henry Sheldon Museum in Middlebury is a collection of works in collage that reflect on the idea of community in this century. The artists incorporate historical material from the museum archives in their collages. Click for more info or call 802-388-2117.
Long Trail Day
Saturday, Sept. 10
The Green Mountain Club's annual fundraiser and hiking celebration. Money raised supports numerous efforts to maintain trails, huts, and support the Club's projects. Though it's late, hikers may still register to raise money-per-mile, or simply hike and send a gift to support this special trail. Activities across the state, including guided hikes; click for info on hiking for a cause.
Why we collect
Wednesday, Sept. 14, noon-1 p.m.
Spend time with four collectors and hear about their experiences and passions that led to their specific collections. This free talk at the Henry Sheldon Museum in Middlebury has limited seating. Bring a bag lunch if desired. Click for more info.
Keeler Bay kayak
Wednesday, Sept. 14, 4:30 p.m.-sunset
Meet at the Keeler Bay access area in South Hero to enjoy the bay in a kayak, as well as learn about the fish, plants and underwater ecosystem of Lake Champlain. The event is led by a kayak guide with a presentation by Vermont Fish and Wildlife staff. Bring a kayak, or kayaks will be available for those who need one. Help will be on hand to assist with kayak adaptations if needed. The event is free and requires preregistration.
Slow birding
Friday, Sept. 16, 7:30-9:30 a.m.
Early risers join birder Bridget Butler at North Branch Nature Center in Montpelier for a casual birding outing for all levels. Bring binoculars and whatever you need to be comfortable outside. Lightweight chairs and nature journals are encouraged. Some binoculars available. Free program. Click for more info.