Around Town – May 19, 2022
Condolences
John Kern
John Kern, 78, died peacefully on May 8, 2022, from complications from an abdominal fistula.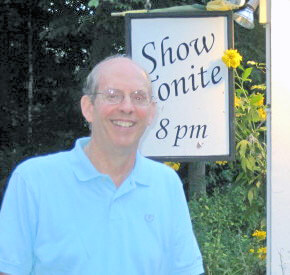 John was born in 1943 in Louisville, Kentucky, to Irving Kern and Beatrice (Rubenfeld) Kern, and raised in Scarsdale, New York. As a Russian major, he received a bachelor's degree from Brown University. He later earned an MBA at Columbia and studied writing at the New School, where he met his wife, Valerie Hurley.
They moved to a farm in Bloomville, New York, where their daughters, Mara and Erin, were born. Mara died in 1987 at the age of 12. In 1989, Valerie suggested that the family move to Charlotte as a way of finding a new beginning. John and Erin, who were more resistant to change, managed to negotiate a trial period: in a year's time they could decide to return to New York State. Well before their first year in Charlotte was over, though, they knew they had found home, and they never looked back.
Among many talents, John was a master at managing finances, an avid sailor and a gifted musician and playwright. For many years he volunteered as a hospice visitor, lending his calm, steady presence to patients at the end of their lives. John was curious about the world and cared deeply about protecting this country's cherished democracy; he loved to discuss politics and wrote many letters to the editor. He had a gentle, beautiful spirit, an amazing intellect and a comedic view of the world.
He was loved by many people, including his wife, Valerie; his daughter Erin and daughter-in-law Terra; his grandsons, Grady and Jasper; his brothers, Arthur and Robert, and sister-in-law, Alison; and his cousin, Judy.
John loved the town of Charlotte and found great solace in its beautiful landscape. Even in his later years when his mobility was limited, he found a way to regularly get down to Charlotte Beach to sit by the lake in solitude and enjoy the view of the water and the Adirondacks.
A celebration of John's life will be held in Westchester County, New York, in August. In lieu of flowers, memorial donations can be made to ProPublica, VTDigger or University of Vermont Home Health and Hospice.
Frances Bradley
On Friday, May 6, 2022, Frances Bradley, 87, passed away at Green Mountain Nursing Home in Colchester, VT.
Born Frances May Parsons on April 30, 1935, in Burlington, VT, she was the daughter of Clem and Edna (Lyons) Parsons. Frances grew up in Winooski, VT and was a member of St. Stephen's Catholic Church. On September 6, 1952, she married George Bradley. They raised two sons together, Rex and Richard Bradley.
Frances worked briefly in the food prep area at UVM before starting her own cake-making business from the kitchen of her very own home. Many birthdays, anniversaries and weddings were made sweet with the addition of one of her beautifully decorated cakes. Frances loved to paint, creating many beautiful portraits that she shared with her family and friends. She also loved to spend time fishing and gardening with her husband George.
Frances was preceded in death by her parents, Clem and Edna, as well as her sister Marie Barrows. She is survived by her husband George Bradley of Winooski, VT; her two sons, Rex and his wife Cindy (Hanlon) Bradley of Charlotte, VT, and Richard Bradley of Winooski; two grandchildren: and six great-grandchildren; Tyler and his wife, Lindsay (Baldwin) Bradley, and their two children, Sloane and Declan of Sanbornville, NH, and Adriana (Bradley) LeClair and her four children Alexis, Kierston, Marissa and Brooklyn of Charlotte, VT, as well as several cousins, nieces and nephews.
Eric W. Bown
A celebration for Eric W. Bown of Monkton will be held on Saturday, May 21, at 4 p.m., in his orchard. Friends and family of Eric are encouraged to attend.