Sustainable Charlotte joins Green Up Day again
Do you have old stereos, VCRs, boomboxes and the like that are just cluttering your house? Are you wanting to be sure they don't end up in the landfill?
Sustainable Charlotte will once again coordinate electronic waste collection at Charlotte Central School in conjunction with Green Up Day, next Saturday, May 7, 9 a.m.-4 p.m.
In addition to the importance of cleaning up the waste we find on our road sides, the electronic collection eliminates thousands of pounds from ending up in our Vermont landfill. Only one landfill services the state of Vermont. It's located in Coventry and will be full by 2040. Anything we can do to reduce waste or recycle may extend that termination date.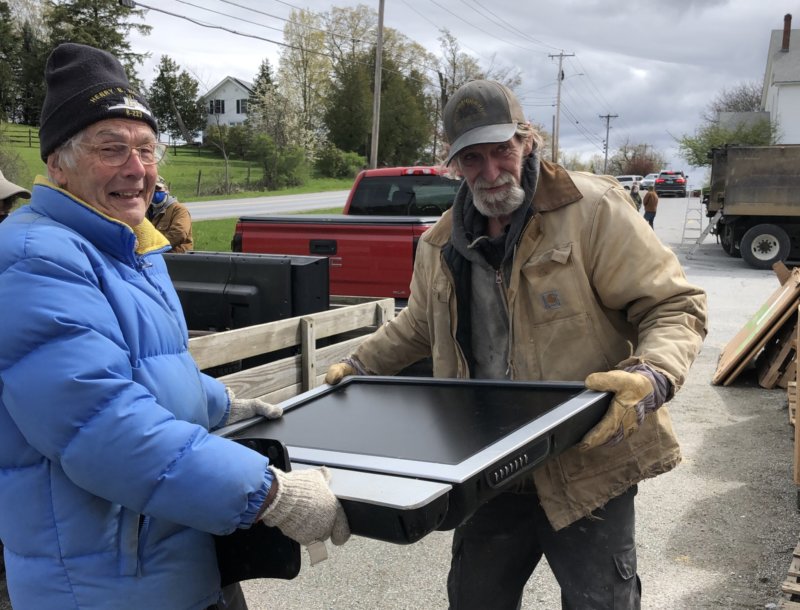 Even though it's not legal in Vermont to throw away what is recyclable, many people still are filling our landfill with electronics. Good Point Recycling, who collects the electronics, helps make sure that they are recycled.

The Green Up Day collection will take all electronic devices such as: computers and their components, DVDs, VCRs, stereos, phones, record players, radios, TVs, laptops, video machines, microwaves, small kitchen electronics and their various cords and chargers. They cannot accept appliances such as: air conditioners, stoves, refrigerators, washers and dryers.
You can sign up for a route to pick up litter on the Charlotte Green Up Day website by 6 p.m. Friday or you can show up Saturday morning at the collection center on the west side of Charlotte Central School on Hinesburg Road. Call 802-922-2259 or email Ruah Swennerfelt with questions.