Susan Ohanian, Contributor
Monday Munch, April 25, 11:30 a.m.-12:30 p.m. or until the food is gone.
Remember: These meals are popular, and when the food is gone, it's gone. While the food lasts, a $5 donation is suggested.
Menu: Cottage pie soup, salad, brownies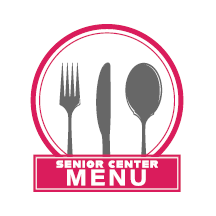 Known for the mashed potatoes on top, the name "cottage pie" was first used at the end of the 18th century—when the ordinary folk, those who lived in cottages, not to the manor born, started using potatoes as an everyday food. Spaniards had introduced the potato to Europe from South America at the beginning of the 16th century, but outside of Spain and Ireland it was mostly used as animal feed until those cottage people figured out it was good to eat.
What we call cottage pie, the French call "hachis Parmentier," named in honor of Antoine-Augustin Parmentier, the pharmacist and agronomist who used his skills, savvy and a few stunts to persuade the French to eat potatoes. Potatoes were on the menu when Benjamin Franklin joined Parmentier for dinner.
The French take their food seriously, and they paid tribute to Parmentier with a monument, a long avenue, and a Paris Metro station named in his honor. Fittingly, his cemetery plot at Pere Lachaise Cemetery is ringed by potato plants.
You'll find no couch potatoes at the Senior Center. Volunteers keep the place humming: Some peel those potatoes; some serve the food. Others host, garden, tinker and trim. We ask you to put on your volunteer hat and come help keep the community smiling.
Thursday, April 28, Grab-&-Go menu: Pick up 11 a.m.–noon
Roast turkey with gravy, mashed potatoes, sliced carrots, pumpkin pie with cream
Be sure to register by Monday. Call 802-425-6371 or e-mail.
Monday Munch, May 2, 11:30 a.m.-12:30 p.m.
Menu: Taco bar beef or bean taco bowls, Mexican rice, Mexican wedding cake with ice cream and dulce de leche sauce
Tortilla chips celebrating Cinco de Mayo.
If you've never had Mexican Wedding Cake and don't look up the history, you are in for a sweet surprise.
Thursday, May 5, Grab-&-Go Meal. Note new pick-up time: 10-11 a.m.
Menu: Chicken with Marsala sauce, mashed potatoes, carrots, blueberry crisp with cream. There is no charge for these meals, but Age Well always appreciates donations.
Celebrate Cinco de Mayo with song:
Mariachi Vargas de Tecalitlan 1956 Mexico Lindo y Querido