Foreign strife has raised fuel costs, cutting into food budgets
What is food insecurity?
The U.S. Department of Agriculture (USDA) defines food insecurity as a lack of consistent access to a sufficient quantity of affordable, nutritious food to maintain an active, healthy life.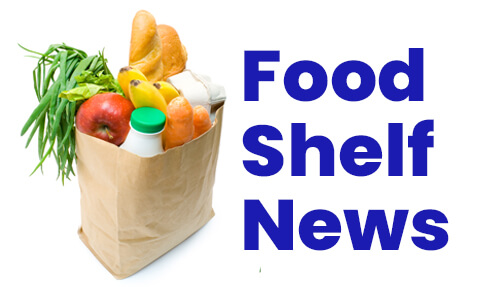 During the first seven months of the pandemic, research from the University of Vermont's Nutrition and Food Sciences Department found that nearly 30 percent of Vermonters experienced food insecurity. Job disruptions within households led to food insecurity in almost 40 percent of those households.
Current critical developments on the world stage have contributed to rising prices of heating oil, propane and gasoline. This has stretched budgets, compounding the risk for food insecurity. The Charlotte community continues to respond to the challenges of these times.
The Food Shelf continues to help with food, fuel and emergency assistance.
Thank you to Norman and Dorothy Pellett, Diane Cote, Jeanie MacDonough, Loraine Gardner of the Wonderful Foundation, Virginia Foster, Kathleen Nolan, Horsford Gardens and Nursery, and Waverly Purdum for donations that are helping neighbors stay warm and fed.

The Food Shelf's ability to purchase beef has been limited by the increase in beef prices. We thank Lisa Crispin and Bob Dowling for their timely gift of a quarter of beef. We appreciate Suzanne Ferland's help in the delivery of this donation.
Our Lady of Mt. Carmel's monthly food drive has been helping to keep the shelves stocked with items from our wish list. For those who can contribute to our wish list, please note that we are out of toothbrushes and laundry soap. Items that have been hard to keep in stock include canned corn and peas, creamed soup, crackers, spaghetti sauce, dry pasta, egg noodles and instant mashed potatoes. These are always welcome.
High quality N95 masks have been supplied by the Resilience Community Committee for distribution. Given concerns about possible increasing risk from rising levels of the more transmissible Omicron BA.2 variant, we continue to encourage masking and will continue distributing food by curbside pickup to keep families and volunteers safe.
If you cannot come to food shelf distribution due to COVID symptoms, or if you seek further information about the Food Shelf, please call 802-425-3282.
Monetary donations are appreciated and can be addressed to: Charlotte Food Shelf, Inc., P.O. Box 83, Charlotte VT 05445. The Food Shelf is a 501(c)3 entity, and contributions remain tax-deductible.
The Food Shelf is open for food distribution from 4-6 p.m. on the second and fourth Wednesday of each month. For emergency food, please call John at 802-425-3130.