Edd Merritt, contributor
Congratulations:
to Ava Rohrbaugh of Charlotte, whose poem "Flower-pressed Snowman" appeared in the Young Writers Project of the March 4 Burlington Free Press. Ava traces the demise of the snowman in her yard as the sun melts him to oblivion. She has kept a record of his loss in her journal, reminding herself that she was not able to save him. Blame the sun.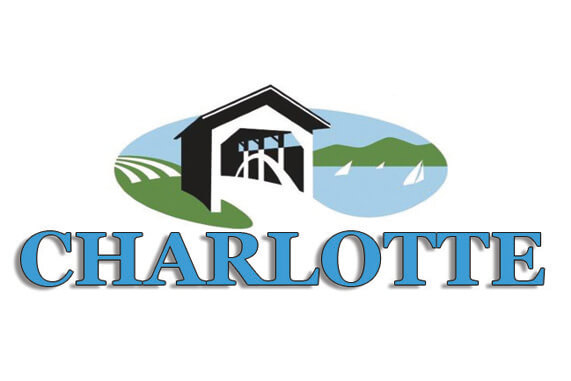 to Henry Harmeyer of Charlotte, who earned placement on the Norwich University dean's list for fall 2021 semester.
to Jared Badger and to Judy Buxton of Charlotte, who graduated from Champlain College with master's degrees in business administration.
to Isa Kaplan of Charlotte, who earned placement on the dean's list of Worcester Polytechnic Institute for the fall 2021 semester. He is majoring in electrical and computer engineering.
to Stuart Robinson of Charlotte, who earned student honors for the fall 2021 semester from the Community College of Vermont.
to Jake Holm, a freshman at the University of Wisconsin at Madison, who earned placement on the dean's List this past semester in the College of Letters and Sciences Honors program.
to Sara Holm, a senior at Wheaton College, Massachusetts, a political science and psychology major, who earned placement on the dean's List for her fall semester.
Sympathy:
is extended to family and friends of Michael Minchak of Colchester, who died last November at the age of 64. His surviving family includes his niece Rachel Frost of Charlotte. He and his husband moved to Vermont in 2016 where he joined Shelburne Farms as an educator in the children's farmyard. Contributions in his memory may be directed to the Millay Society (millay.org) or Shelburne Farms.
is extended to family and friends of Aiden Colangeli of Bristol, who passed away Feb. 18 at the age of 16. He was a sophomore at Champlain Valley Union High School. He is survived by his father, Steven Colangeli, of Charlotte. The family asks that donations in his memory be made to Bristol Rescue Squad, Middlebury Regional Emergency Medical Services or Vermont AMBUCS bikes.
is extended to family and friends of Stephanie D. Morse of Bonita Springs, Florida, who passed away Feb. 20 at the age of 80. She served as an instructor at Champlain College after marrying Robert Morse of Burlington and moving to Vermont. Her surviving family includes her son Christopher and his wife, Ria, of Charlotte. The family asks that donations in her name be made to Parkinson's Association of Southwest Florida, 2575 Northbrooke Plaza Drive, #300, Suite 301, Naples, FL.
Obituary
Edward A. (Andy) Deeds, community leader, accomplished pilot and outdoorsman, died at his home in Charlotte on Monday, Feb. 28, at the age of 88.
Andy was born in Hartford, Connecticut, on Aug. 19, 1933. He graduated from Westminster School and Denison University, where he was captain of the tennis and football teams. Upon graduation, Andy was commissioned as a Second Lieutenant in the U. S. Air Force and spent two years on active duty at Craig Air Force Base in Selma, Alabama, as a squadron adjutant.
As a young man, he developed what would become a lifelong love of flying and flight. In 1961, he combined that passion with his business acumen when he founded Northern Airways, a fixed-base operator at Burlington International Airport. Ten years later, he founded Air North, a regional air carrier that provided commuter service through Washington, D.C., Boston, New York City and upper New York state.
Andy was also an avid polo player, sailor, skier and tennis player. In 1964, having nowhere to play tennis in the winter, he and three friends founded Burlington Indoor Tennis, Inc., or Twin Oaks, which was renamed The Edge and currently has four indoor tennis and sports facilities in the Burlington area.
He was known throughout his community as generous, kind and adventurous, often flying off in his seaplane, a Grumman Widgeon, with his trusty co-pilot and wife, Birgit, to remote destinations such as the northern Ontario lakes and rivers, the Turks and Caicos Islands, Alaska or wherever children or friends needed them. Andy was most comfortable in the air, whether at the stick of his Piper Cub, behind the yoke of his Widgeon or DC-3 (a World War II era cargo plane) or at the controls of a Cessna Citation.
Andy is survived by his loving wife of 50 years, Birgit Nielsen Deeds; his six children: Diane Stebbins, Lisa Mackenzie, Andy Deeds III, Susan Griffis, Martha Deeds, Jennifer Huff; four stepchildren: Harald Findlay, Kim Findlay, Lee Potter, and Michael Findlay; 23 grandchildren; and five great-grandchildren.
Andy's independent spirit will be missed by all who knew him, loved him and were inspired by him.
In lieu of flowers, please send contributions to the Andy Deeds Junior Sports Scholarship, c/o Mike Feitelberg, The Edge, 75 Eastwood Dr., South Burlington, VT 05403.
Arrangements are in care of Corbin and Palmer Funeral Home, 9 Pleasant Street, Essex Junction, VT.