Charlotte community's generosity continues to warm us in the throes of winter
The Food Industry Association has noted that weather related crop losses, global logistics, lack of domestic raw sugar cane supply, a 70 percent increase in soybean oil costs, shipping box shortages and workforce challenges are all contributing to supply chain problems and higher food prices. Fresh, local food is so critical as supply chain issues affect food costs and quality.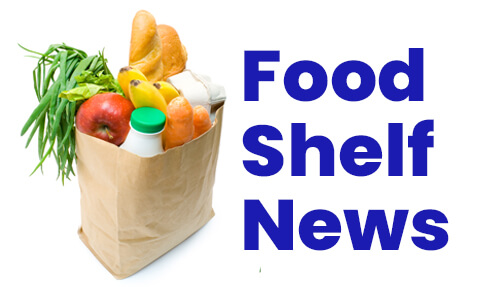 Therefore, this month we are especially grateful for these local food donations:
Local chickens fostered by Linda Hamilton are making an ongoing contribution of 10 dozen eggs per month, along with homemade elderberry tonic from Community Gardens. Louise McCarren donated a large amount of beef from a cow she purchased locally. Richard and Peggy Eastman donated wonderful foodstuffs, and Christy Garrett gifted the Food Shelf with homemade cookies and candles. O Bread Bakery will be delivering donations of fresh bread.
We also appreciate the monetary donations from, Charles and Elisabeth DesLauriers, Joseph and Jennifer Dickerman, Susan and David Schermerhorn, Evan Metropoulos, Kenneth Oboz and Nina Falsen, Anne Castle, Charlotte Congregational Church, Margaret Berlin, Margaret and Michael Russell, Rosemary Zezulinski, Horsfords Garden and Nursery, Kathleen Nolan, Laura and Trafton Crandall, Jeffrey and Jolinda Smith, Cynthia Marshall, Susan and Hans Ohanian, and anonymous donors.
In other news:
Charlotte Food Shelf is partnering with the Senior Center to supply Age Well Meals, formerly known to many as Meals on Wheels. "Grab and Go" meals are now available for pickup (in lieu of home delivery) at the Senior Center for clients who sign up.
Drop boxes for donations of nonperishable food are now available at the Senior Center, the Charlotte Library, Our Lady of Mount Carmel Church, and the Charlotte Congregational Church. Current wish list includes bottled juices, oatmeal, sugar and mixes (pancake, muffin and brownie).
Charlotte Food Shelf will distribute 100 N95 masks donated from the Community Partnership Initiative.

The Charlotte Hand-Me-Downs project will continue in 2022, as the Food Shelf continues to partner with the Grange. It's not too early to start gathering a bag of clothes your family has outgrown to donate! Several drop-off days in April will be identified soon. Donated used clothing will be sorted by size by volunteers from the Charlotte Grange and distributed to children of families served by the Charlotte Food Shelf.
The Assistance Committee has been very busy supporting our community. Funds for critical kitchen appliance repair, emergency car repair, propane and electricity assistance have been disbursed. In addition, an informative pamphlet has been prepared that lists Helplines and Hotlines as well as Vermont Resources for assistance with rentals, food, fuel, child care, help for seniors, utilities, education, tax filing and much more. Pamphlets are available at the Food Shelf.
Forty volunteers continue to serve the Food Shelf, which has no paid employees. Volunteer opportunities exist for all members of our community as we strive to meet existing needs.
For information, please call 802-425-3252.
Monetary donations are appreciated and can be addressed to: Charlotte Food Shelf, Inc., P.O. Box 83, Charlotte VT 05445. The Food Shelf is a 501(c)3 entity, and contributions remain tax deductible.
The Food Shelf is open for food distribution from 4-6 p.m. on the second and fourth Wednesdays of each month. For emergency food, please call John at 802-425-3130.