Edd Merritt, contributor
Field Hockey
Congratulations to junior Tess Everett, a Redhawk midfielder who was named to the Free Press' First All-State Field Hockey Team. She was also named to the Metro Division team.
And congratulations also to senior Paige Comeau, who received honorable mention as a defender.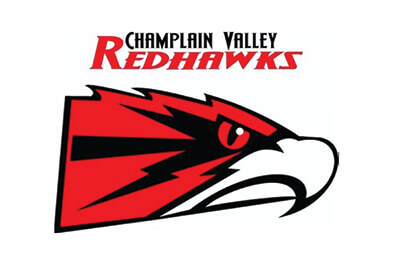 Men's Soccer
Chance Therrien, a senior midfielder on the Redhawk soccer team received All-State recognition by the Burlington Free Press. Coach Rob Cole said that Chance was the closest thing he had to a coach on the field. Chance received honorable mention last year and was named All-State by the soccer coaches this year and an All-New England selection by the nation-wide United Soccer Coaches. Two other Redhawks received honorable mention by the Free Press, forward Holden Batchelder and midfielder Zach Spitznagle
All-State Football Defense
CVU's Ryan Canty, senior linebacker, and Jared Anderson, senior back, both were named to the Free Press All-State Football Team on defense.
Redhawk baskeball off to a good start
In Rutland last week, the men and women both won their initial games in the North/South basketball tournament. The women treated Mt. Mansfield to a 60-point loss, 77-17. Chloe Snipes led the scoring with 26 points, while Shelby Companion, Addi Hunter and Elise Berger also scored in double figures.
The men defeated Mount Anthony by a mere 39 points, 75-36. Although all 14 CVU players scored, Tucker Tharpe and Kyle Easton led the way with 14 and 13 points respectively.
Men and women's hockey teams gain a win apiece
Neither Stowe women nor Mount Mansfield men could find the back of the net, as the Redhawks beat them 9-0 and 3-0 respectively. For the women, Samara Tucker and Megan Rexford each scored twice, aided by single goals from five others.