Around Town – December 16, 2021
Cassandra Townshend will leave Charlotte Central School as Director of Special Education
Cassandra Townshend announced that as of the first of next year she will no longer be the CCS Director of Special Education. She will take a position with the University of Vermont as Co-director of the BEST/VTPBIS Program in which she will work with schools statewide to advocate for students' social, emotional and behavioral well-being. She has been the CCS Director of Special Ed. for the past five years. Stephanie Sumner (K-4) and Jen Roth (5-8) will assume these duties for their grade level areas of responsibility.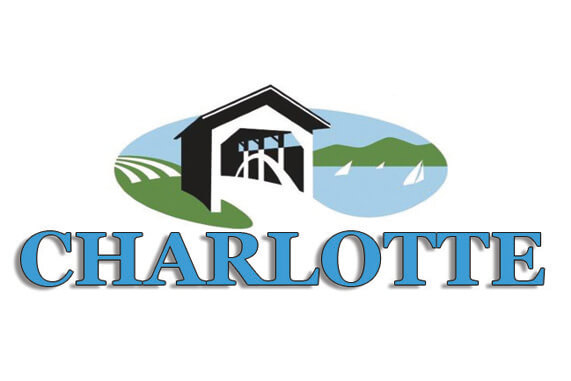 Charlotte-raised Emily Kenyon returns to Vermont to represent low-wage workers
Attorney Emily Kenyon has returned to her home state to take a poverty law fellow position at Vermont Legal Aid. She drew the case to represent Fletcher Joestar of Stowe who found herself without a job and who found, on filing for unemployment, that she owed the state more than $5,000. While her undergraduate and law degrees were laudable, her "demonstrated commitment to public service and legal issues affecting the underserved/unrepresented made her stand out from her peers," according to an article in the December 1 Seven Days. Emily grew up in Charlotte, and her family owns Charlotte's Nitty Gritty Grain Company.
Congratulations:
to Charlotte students Perry Bouragault and Margaret Eagan whose poems appeared in the December 10 "Young Writers Project" in the Burlington Free Press.
Perry's poem is titled "My school poem." In less than 20 words he says that, even though he comes to school every day, he does not necessarily see a reason to stay.
Margaret spreads her thoughts to "Humanity." She looks at us human beings as a "species that defines itself as supposedly superior" with a frail "tolerance for feeling things." We are proud of our emotions. They seem to serve as diplomas on the wall. She ends, however, by asking that if we truly were so able, "would we need to tell the world, to flaunt that fact at all?"
Obituary
Eric W. Bown, 72, of Monkton, passed away peacefully early Tuesday, Nov. 16, 2021.
He was born Nov. 20, 1948, to Harold and Eleanor (Orvis) Bown of Monkton. In 1952 Eric and his family moved to Bostwick Farm in Shelburne, where his parents worked. Eric had very fond memories of growing up on Bostwick Farm with Lake Champlain as its backdrop. He attended Shelburne schools, Central Valley Union High School, and Vermont Technical College in the Building Architecture program. Eric was also in the United States Army Reserves, graduating from basic training in 1968.
Eric eventually moved to Charlotte, where he raised three sons, Thomas, Will and Alex, before returning once again to Monkton, where he built a home and shop in an old orchard. He gladly took on maintenance of the orchard and cider pressing as some of his many passions and projects.
Eric's career in construction started in Shelburne in 1972 with his design build company, Turnkey Builders. His years in construction were gratifying, establishing deep relationships with clients and the countless people that supported his projects in the field. He thoroughly enjoyed the process and always sought to find a better way to build. He made a lasting impression on those who worked for him and leaves behind an incredible legacy of houses built by Turnkey Builders throughout Chittenden and Addison County.
Eric was always there for his friends, family and the entire community. As a self-proclaimed social butterfly, Eric enjoyed a good party. His greatest joy came out in the countless gatherings he hosted. Those who knew him well appreciated the free apples and cider he handed out in the fall, knowing that all he wanted in return was a good apple pie or apple crisp and some help filling his freezer with cider. On a nice evening he could often be found sitting outside his shop, sharing a drink or two with a friend after a hard day's work.
Passionate about local history and antique equipment, Eric worked along with his relative and companion Roger Layn for many years in the antiques area of the Addison County Fair and Field Days. He always looked forward to getting the equipment out and tuned come August, and most importantly he enjoyed the company and conversations. Throughout the rest of the year, Eric operated, maintained and restored his own equipment, and with great skill and knowledge could always negotiate the next "good buy."
Eric taught us to love, give, be honest, be loyal, be grateful, be the teacher and to just be there.
Eric could not be prouder of his three boys who survive him: Alex Bown of South Burlington, Thomas Deckman and his wife Emily Clairmont of Richmond, and Will Bown, his wife, Megan Browning, and their daughter Haddie Bown of Monkton. Eric is survived by his loving siblings Lynda Jeffrey, Susan Schryer and Mark Bown, his partner Linda Laroche, and his bountiful circle of extended family and friends.
A celebration of Eric's life will be held in the spring in the orchard amongst the apple blossoms. Additional details to be announced.