Fall sports season is off to a full start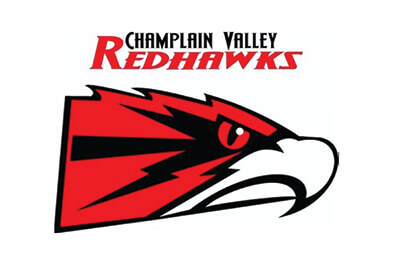 The Redhawk fall sports season is off to a full start. Football, volleyball, soccer, field hockey, golf, cross-country running—with exception of football and field hockey, all others carry both men's and women's teams.
At one time not too long ago, CVU called itself "Soccer Central." That, however has changed, particularly with the loss of soccer coach Peter Coffey and the introduction of football. This fall the Redhawk football team, under the direction of head coach Rahn Fleming, has played three games, winning its opener against Burlington/South Burlington, then losing a tight contest to St. Johnsbury, 35-23. Redhawk quarterback Max Desito threw for 273 passing yards and ran for an additional 57 yards. Alex Provost was his primary receiver with 8 catches for 148 yards.
This year, soccer saw tight contests between men and women from CVU and Hanover, New Hampshire, in the Jay Brady Tournament, the women 1-1, the men 3-3. The women came back to shut out Burr & Burton 4-0 on the back of Emma Crum's 3-goal hat trick.
Redhawk volleyball teams, its field hockey contingent, its golf and cross-country running crews have all begun their seasons with strong showings. Saturday saw field hockey defeating Rice 4-0, and the men's volleyball team knocking off its archrival Essex 3-2 on Saturday.
In another age setting, Little League softball, the Champlain All Star Team was runner up to Connecticut Valley, 14-7, in the 10- to 12-year-old state championship game.